After watching this movie multiple times on various viewing sets I have concluded that this is Blu-ray is without a doubt one of the best HD transfer I have ever seen. The grain of which is the
look and style
of the movie is never distracting. Sometimes the detail comes down a little bit on some of the darker scenes. But not enough to demote points from the overall PQ.
No EE. No DNR.
This disc also has PiP feature like the ones found on HD DVDs. This disc however is not Profile 1.1 (Resident Evil 3 is and some future titles), there is a separate video stream
with
the PiP encoded (same as the other release Hairspray). When playing the disc on my PS3, if you enable PiP in the middle of the movie, you will be sent back to the beginning and when its enabled, the movie proper is muted. You only get to hear the PiP commentary.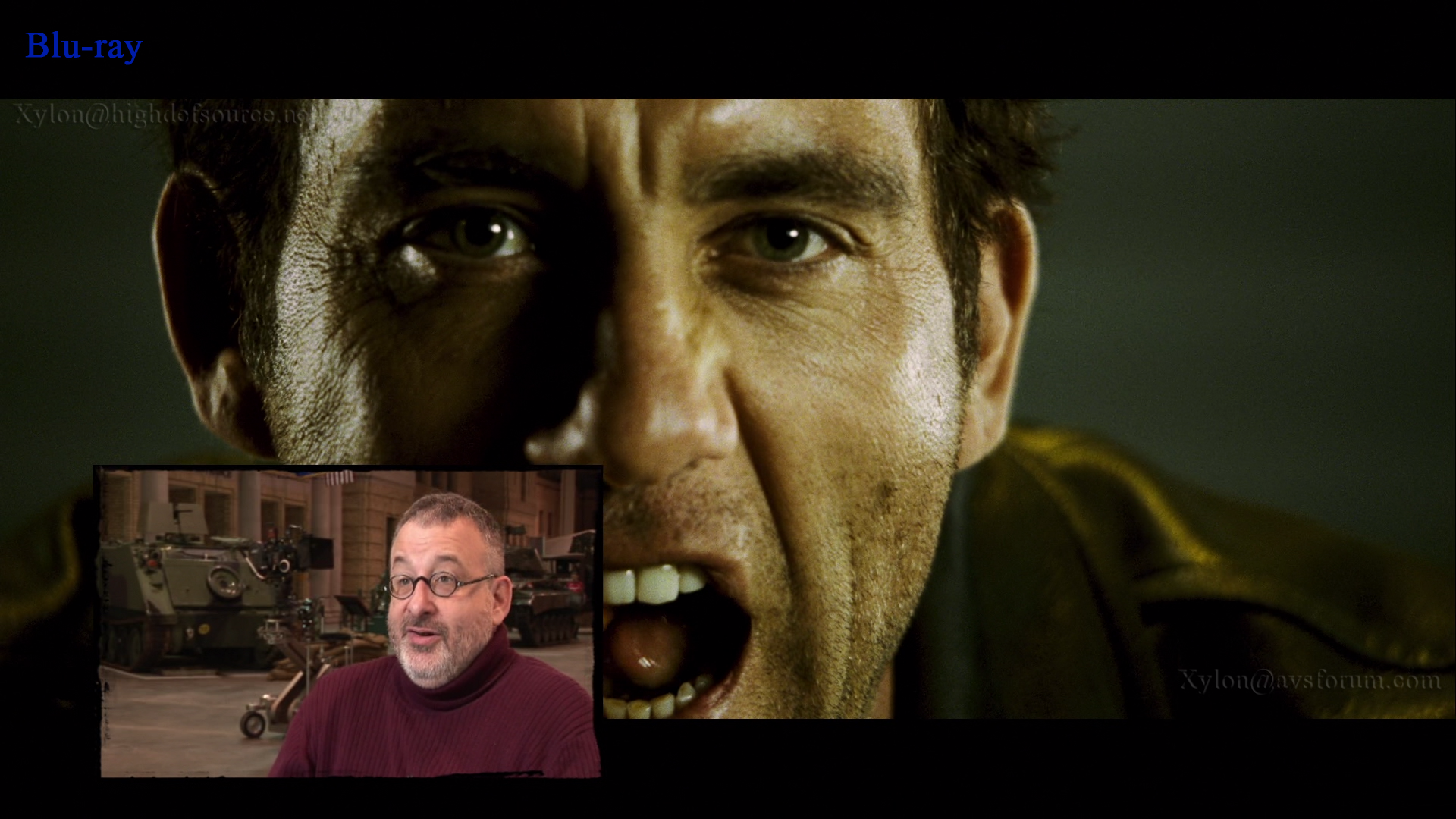 For some perspective, I have posted some excellent sharp, detailed HD movies with the same look and style. Basically what I'm saying is grainy transfers are not always bad as long as it keeps the sharpness and details consistent. The following are from the movie 300, Children Of Men and The Island.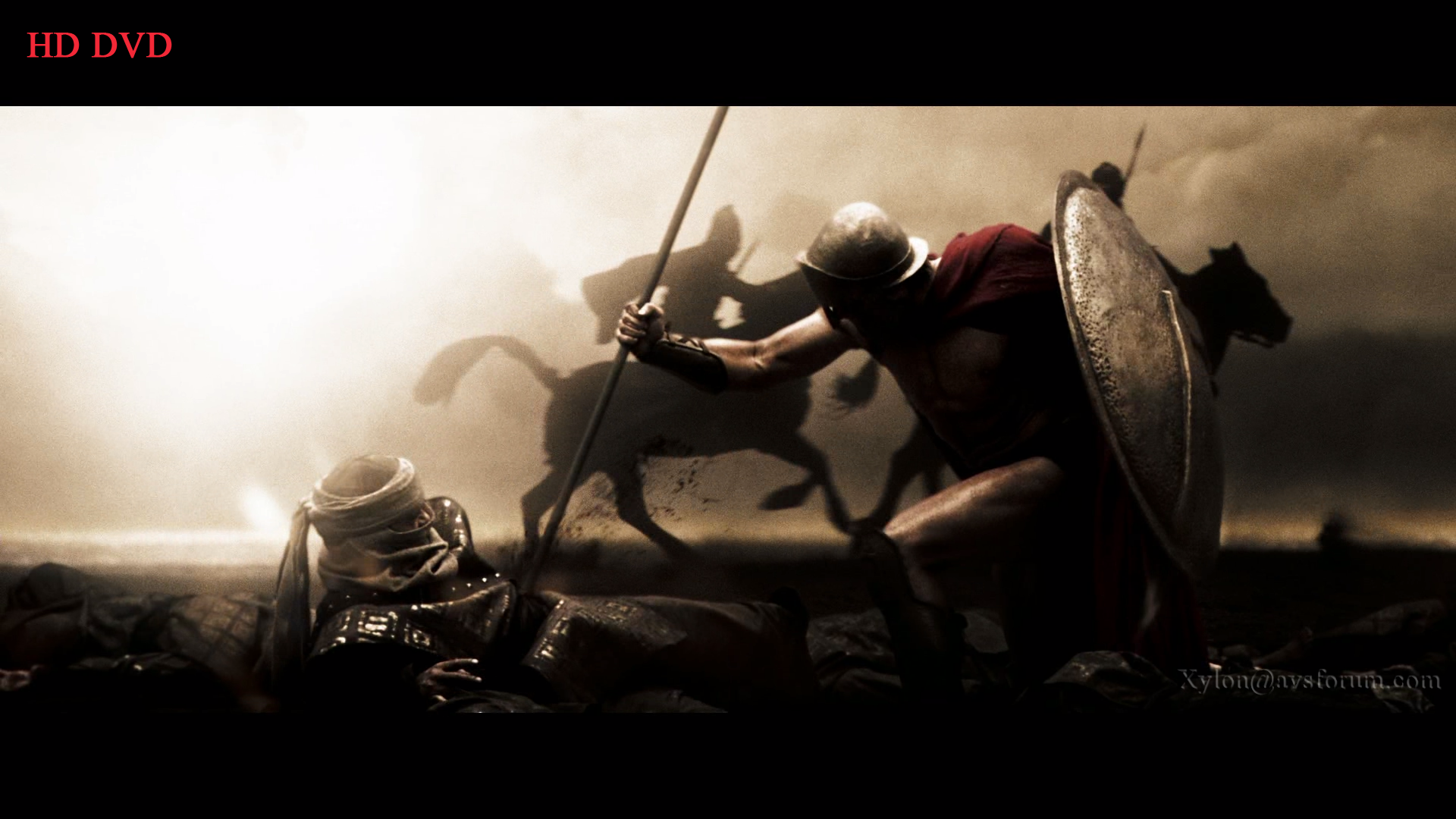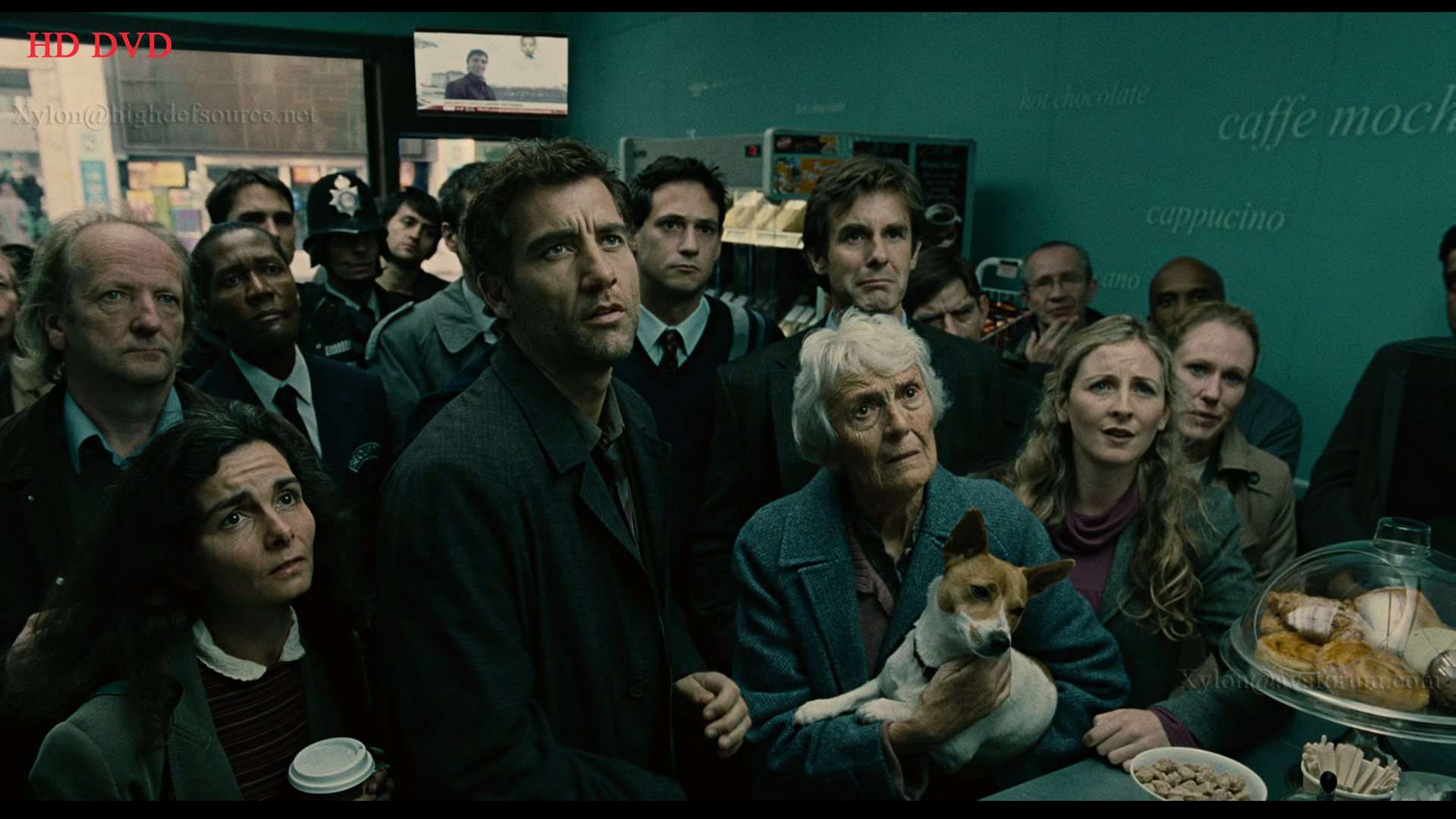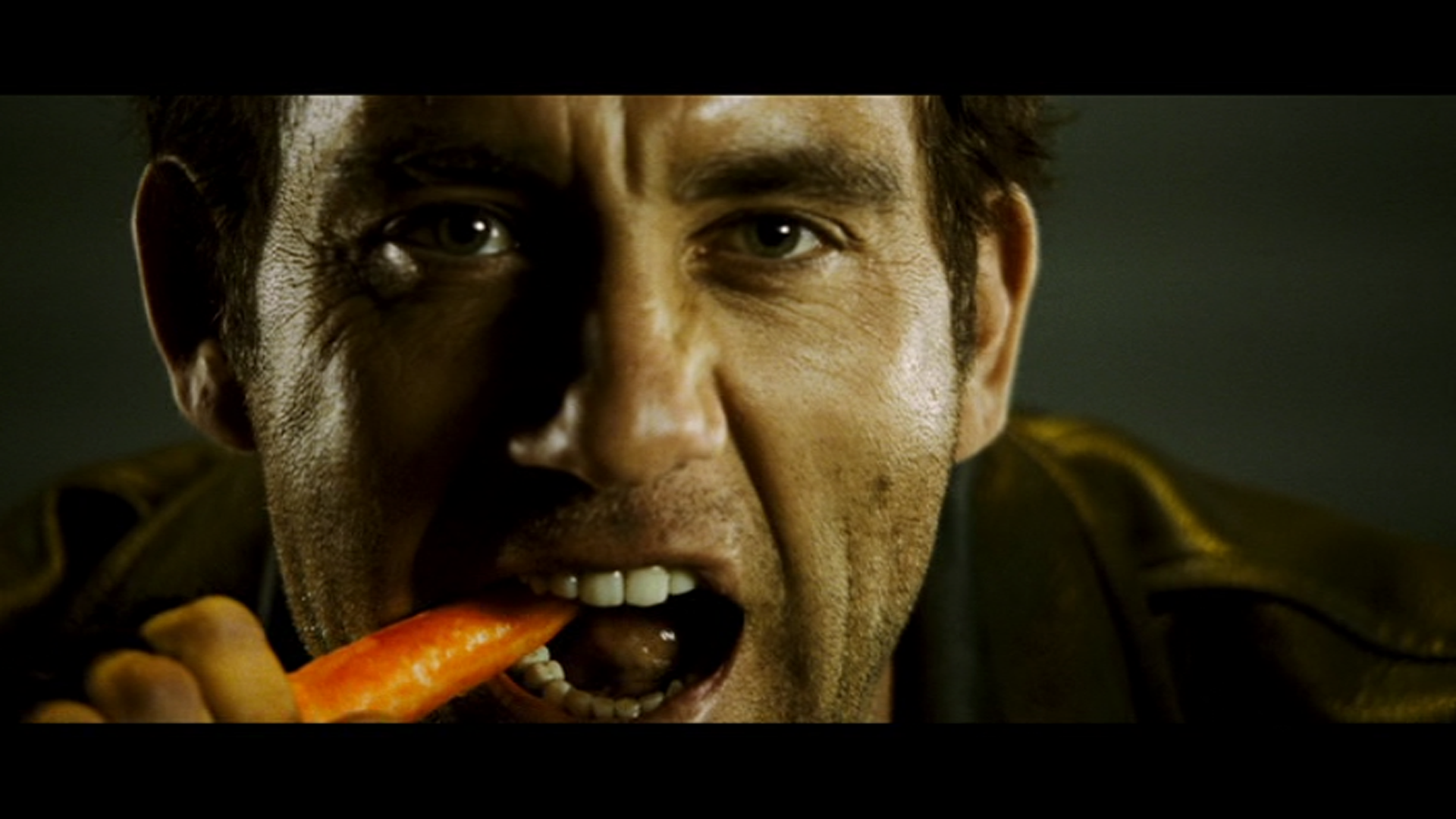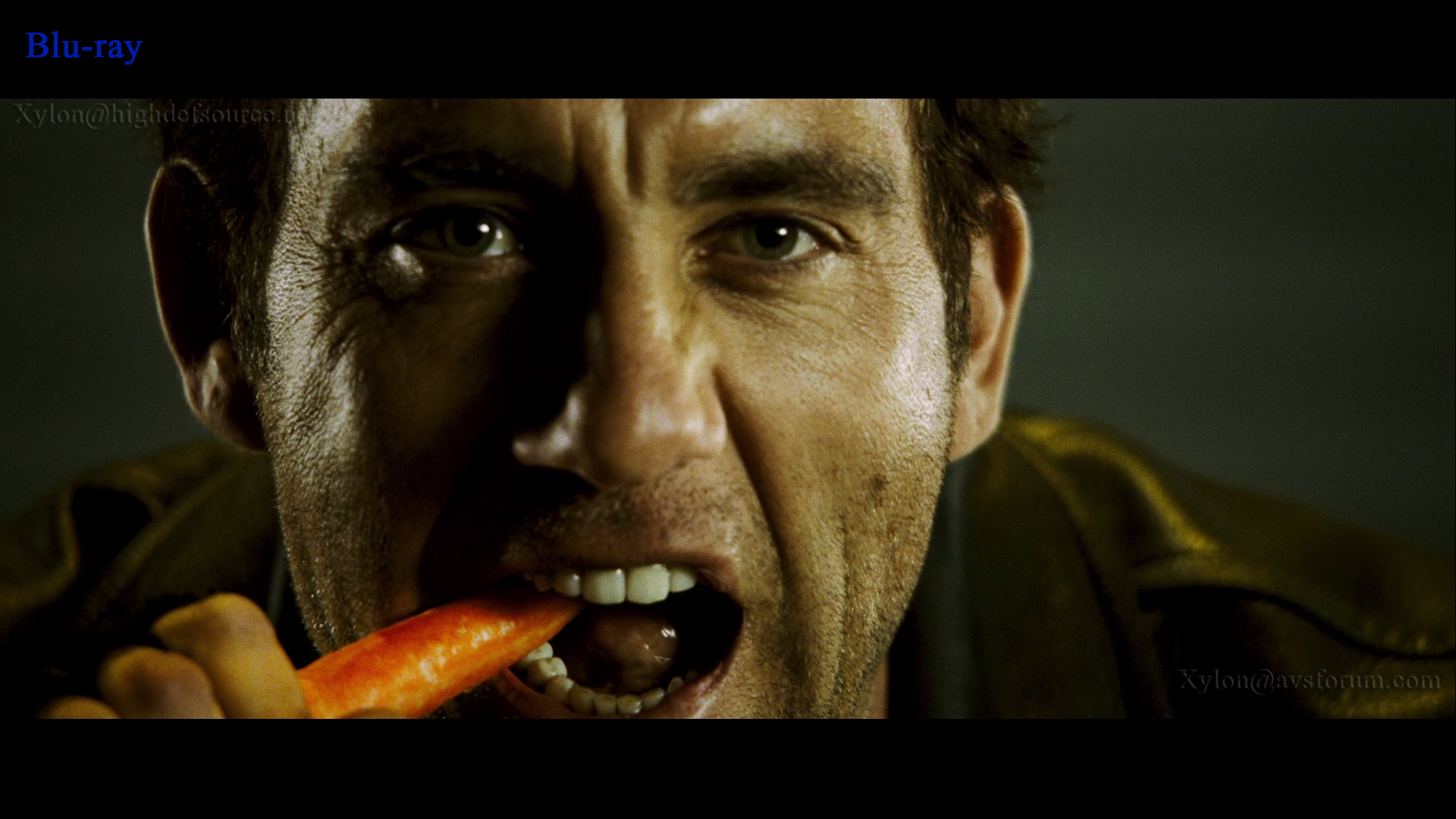 I love the overall presentation of this movie. The AQ is also top notch, lots of bass, rocking soundtrack and bullets everywhere
My rankings:
1.
Hot Fuzz
2.
King Kong
3.
Apocalypto
4.
Shoot 'Em Up
Thats all folks