Here's the one I built to hold my huge View Sonic Pro8100 before it's stained to match the cabinets.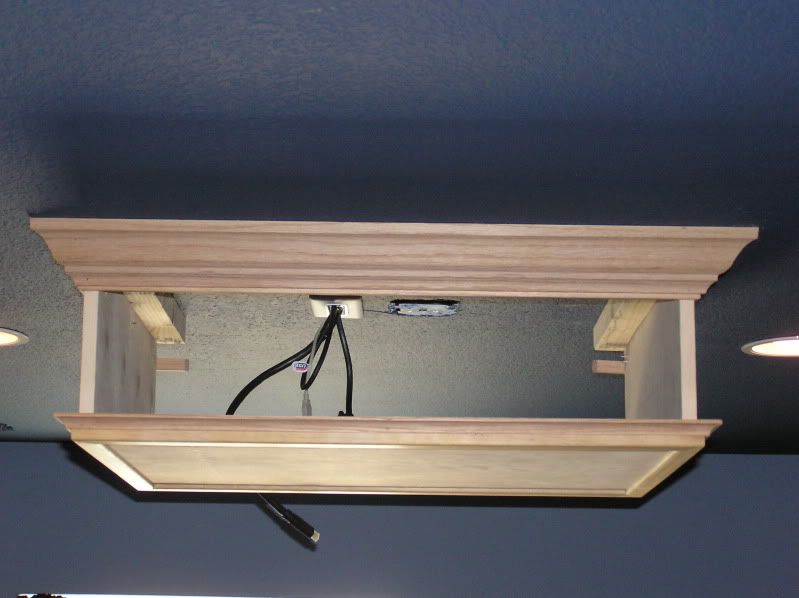 Here it is with the pj installed, but shy of a couple crown moulding pieces.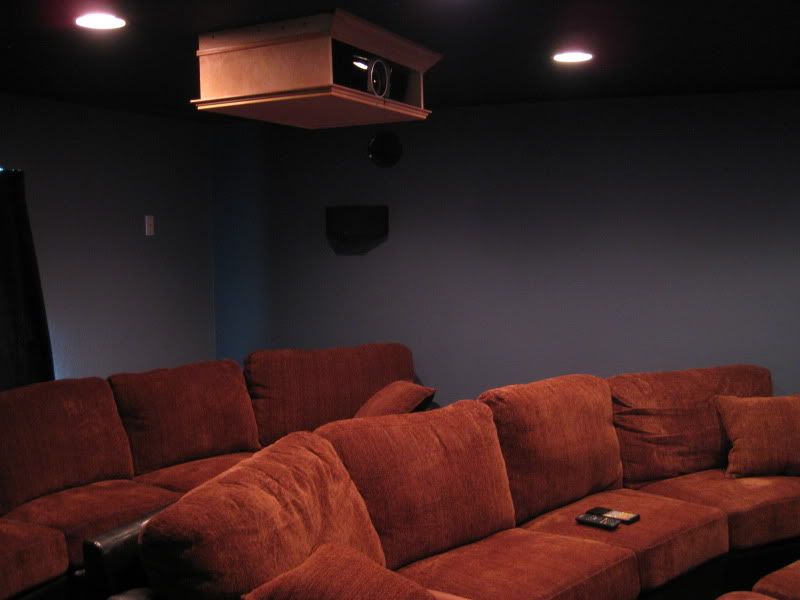 I just used what I had - birch ply wood, and oak trim. I've since decided to go 100% oak for the rest of the moulding due to it's availability in crown. I may drill some vent holes in the side since it blows pretty hard right into the side board. If I do, I'll cover them with something stylish that's offset to allow air to move around it.