I'm struggling to input my own driver into WinISD. I have the PDF file with some of the T/S parameters; but a few are missing. Is there any way to figure these out mathematically?
Below is what I have to work with: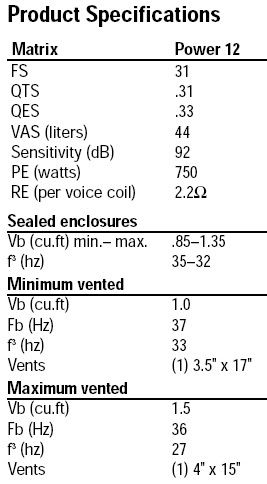 WinISD asks for much more information than the above offers - what are the minimum required fields for the program to function properly? Using only the above parameters gave me vastly difference sealed and vented enclosure volumes than recommended by the manufacturer.
The sub is a 12" OZ Audio Power Matrix.
Thanks!
Dave