For all the home theater gamers out there, here's a handy list of the Black Friday specials going on at Amazon.com and Newegg.com. In the context of gaming, home theater of course could be a projection based system, but it could also mean a large TV that's equipped with surround-sound.
Regardless of whether it's a TV or projector, one thing is consistent with PC-based home theater gaming: You get the best of the best in terms of graphics performance. If you want real 4K, with a level of detail that you cannot get from any other type of source. And these days, a serious PC-based solution that can play most games in true 4K, with high graphics settings is attainable without going broke.
Today's TVs even offer game modes that compete with monitors in terms of low input lag, and certain TVs from Samsung, including its NU8000 and QLED models (except 49″) have variable frame rate capability when used with AMD Freesync. This is a capability that was once only possible using a monitor, but now can be experienced in a much more cinematic context. To check out deals on Samsung TVs with variable frame rate, click this link.
Sn to the home theater gaming PC deals from Newegg. The site actually has a ton of deals posted, but I stayed away from anything under 20% savings since that's not very Black Friday-ish. So without further ado, here are the Black Friday specials with savings of at least 20% that are available from Newegg.com
These sales end Saturday, November 24 2018.
---
Amazon Black Friday Gaming PC Deals
CYBERPOWERPC Gamer Xtreme VR GXiVR8060A5 Gaming PC (Intel i5-8400 2.8GHz, 8GB DDR4, NVIDIA GeForce GTX 1060 3GB, 120GB SSD, 1TB HDD, WiFi & Win 10). $749.00 (list price $849.00)
CYBERPOWERPC Gamer Master GMA1394A Gaming PC (Liquid Cooled AMD Ryzen 7 2700 3.2GHz, 16GB DDR4, NVIDIA GeForce RTX 2070 8GB, 240GB SSD, 2TB HDD, WiFi, Win10 Home. $1299.00 (list price $1469.00)
iBUYPOWER Gaming PC Desktop Trace 9220 Liquid Cooled Overclockable i7-8700K, NVIDIA Geforce RTX 2070 8GB, Z370 Motherboard, 16GB RAM, 1TB HDD, 240GB SSD, AC WiFi, Win 10 64-bit, RGB Case, VR Ready. $1549.00 (list price $1799.00)
ASUS FX504GE-ES72 Thin & Light TUF Gaming Laptop (FX504) Full HD, 8th-Gen Intel Core i7-8750H, GTX 1050 Ti, 8GB DDR4, 256GB M.2 SSD, Gigabit WiFi, 15.6″. $799.00 (list price $999.00)
MSI GV62 8RD-200 15.6″ Full HD Performance Gaming Laptop PC i5-8300H, GTX 1050Ti 4G, 8GB RAM, 16GB Intel Optane Memory + 1TB HDD, Win 10 64 bit, Black, Steelseries Red Backlit Keys. $799.00 (list price $899.00)
MSI GV62 8RD-034 15.6″ Thin and Light Gaming Laptop, GeForce GTX 1050Ti 4G, Intel i7-8750H (6 Cores), 8GB DDR4, 128GB SSD + 1TB, Windows 10 64 bit, Steelseries Red Backlit Keys. $990.49 (list price $1099.00)
Logitech G533 Wireless Gaming Headset – DTS 7.1 Surround Sound – Pro-G Audio Drivers. $74.99 (list price $149.99)
Logitech G920 Dual-Motor Feedback Driving Force Racing Wheel with Responsive Pedals for Xbox One & PC. $199.00 (list price $399.99)
---
ABS Master-Pro Gaming Desktop PC NVIDIA GeForce GTX 1050 Ti 4 GB Ryzen 5 2400G (3.60 GHz) 16 GB DDR4 120 GB SSD 1 TB HDD Windows 10 Home 64-Bit – $749.99 (was $1199.99 – 38% savings)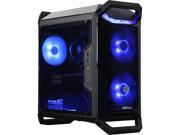 iBUYPOWER Desktop Computer N27WRX58OP1 Intel Core i7+ 8th Gen 8700 (3.20 GHz) 8 GB DDR4 2 TB HDD 16 GB Optane Memory AMD Radeon RX 580 Windows 10 Home 64-Bit – $799.99 (was $1079.99 – 21% savings)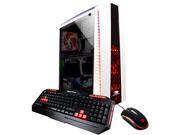 ABS Focus Gaming Desktop PC NVIDIA GeForce GTX 1080 8 GB Intel i7-8700 (3.20 GHz) 6-Core 16 GB DDR4 240 GB SSD 1 TB HDD Windows 10 Home 64-Bit – $1249.99 (was $1699.00 – save 26%)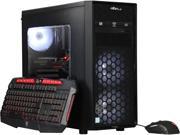 CyberpowerPC Gaming Desktop Gamer Xtreme C565X Intel Core i5 8th Gen 8400 (2.80 GHz) 8 GB DDR4 2 TB HDD 240 GB SSD NVIDIA GeForce GTX 1060 Windows 10 Home 64-Bit – $799.99 (was $999.99 – save 20%)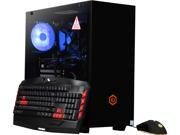 ABS Battlebox Essential Eclipse Gaming Desktop PC NVIDIA GeForce GTX 1070 8 GB AMD Ryzen 7 2700 (3.20 GHz) 8 GB DDR4 120 GB SSD 1 TB HDD Windows 10 Home 64-Bit $999.99 (was 1399.99 – save 29%)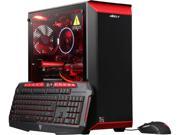 ABS Versa Gaming Desktop PC NVIDIA GeForce GTX 1060 3 GB Intel Core i7-8700 (3.20 GHz) 6-Core 8 GB DDR4 2400 MHz 1 TB HDD Windows 10 Home 64-Bit – $849.99 (was $1249.99 – save 32%)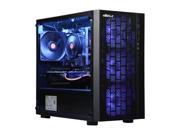 Acer Desktop Computer Aspire GX-281-UR16 Ryzen 5 1st Gen 1400 (3.20 GHz) 8 GB DDR4 1 TB HDD 256 GB SSD NVIDIA GeForce GTX 1050 Ti Windows 10 Home 64-Bit – $649.99 (was $849.99 – save 24%)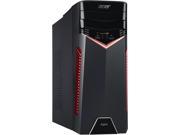 Lenovo Desktop PC IdeaCentre 720 90H10004US Ryzen 7 1st Gen 1700 (3.00 GHz) 16 GB DDR4 1 TB HDD AMD Radeon RX 560 Windows 10 Home 64-Bit – $699.99 (was $949.999 – 32% savings)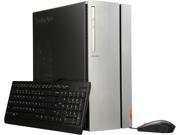 ABS Battlebox Ultimate Panzer-G Gaming Desktop PC NVIDIA GeForce GTX 1080 Ti 11 GB Intel i7-8700K (3.70 GHz) Liquid Cooling (120 mm) 16 GB DDR4 2666 240 GB SSD 1 TB HDD Windows 10 Home 64-Bit – $1649.99 (was $2149.99 – 32% savings)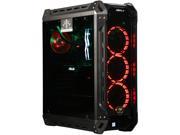 CyberpowerPC Gaming Desktop Gamer Xtreme C565 Intel Core i5+ 8th Gen 8400 (2.80 GHz) 8 GB DDR4 1 TB HDD 16 GB Optane Memory NVIDIA GeForce GTX 1060 Windows 10 Home 64-Bit – $749.99 (was $999.99 – 25% savings)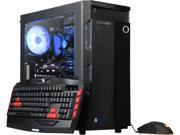 ABS Battlebox Ultimate Bearcat Barrage Gaming Desktop PC NVIDIA GeForce GTX 1080 Ti Intel i7-8700K (3.70 GHz) 16 GB DDR4 240 GB SSD 1 TB HDD Windows 10 Home 64-Bit – $1549.00 (was $2249.00 – 31% savings)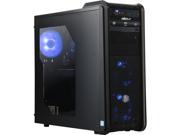 ABS Battlebox Ultimate Panzer-G Gaming Desktop PC NVIDIA GeForce GTX 1080 Ti 11 GB Intel i7-8700K (3.70 GHz) Liquid Cooling (240 mm) 32 GB DDR4 480 GB SSD 2 TB HDD Windows 10 Home 64-Bit – $1849.99 (was $2329.99 – 21% savings)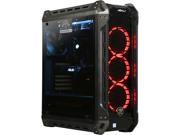 Acer Gaming Desktop Nitro 50 N50-600-NESelecti7RX580 Intel Core i7+ 8th Gen 8700 (3.20 GHz) 8 GB DDR4 1 TB HDD 16 GB Optane Memory AMD Radeon RX 580 Windows 10 Home 64-Bit – $799.99 (was $1099.99 – 27% savings)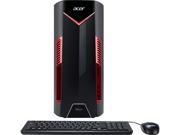 ---
Cover image by DR-images from shutterstock.com