Discussion Starter
·
#1
·
............between White and a highly reflective Gray.
Recently a call went out to see some examples, and this Thread is a direct result.
A little "pre-presentation" background.
110" diagonal Sintra panel inset into 16" deep x 110" wide by 70" tall Shadowbox. Overlaid onto the Sintra Screen is a 3' x 5' piece of Sintra S[rayed with SF v2.1 5.0 (
*
5 oz. Colorant to mix)
Epson 8700ub 14' throw Ceiling Mounted w/18" Drop Pole
Fairly high Ambient light from two opposing Windows 15' back from each side of Screen
"INTENSE" Floods in Can Light Fixtures almost directly overhead of the Screen Box
OK......here's a look at the Screen:
In the next six shots, the Topmost image is in the natural Sun supplied Ambient light, while the Bottom image is getting washed by the Incandescent Can/Floods: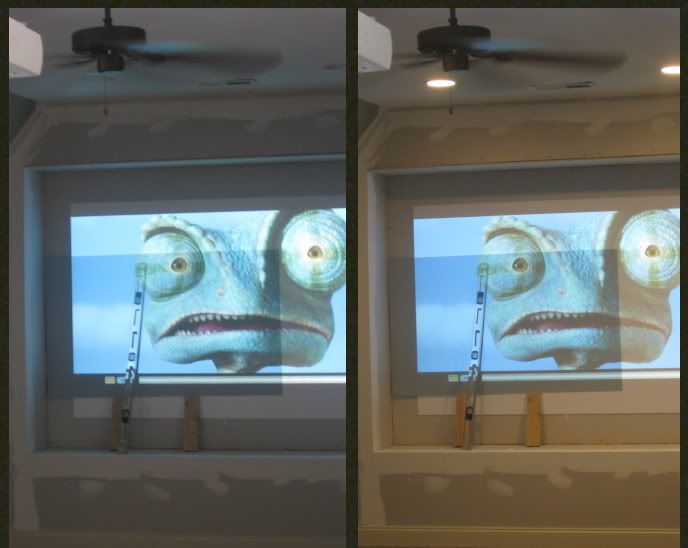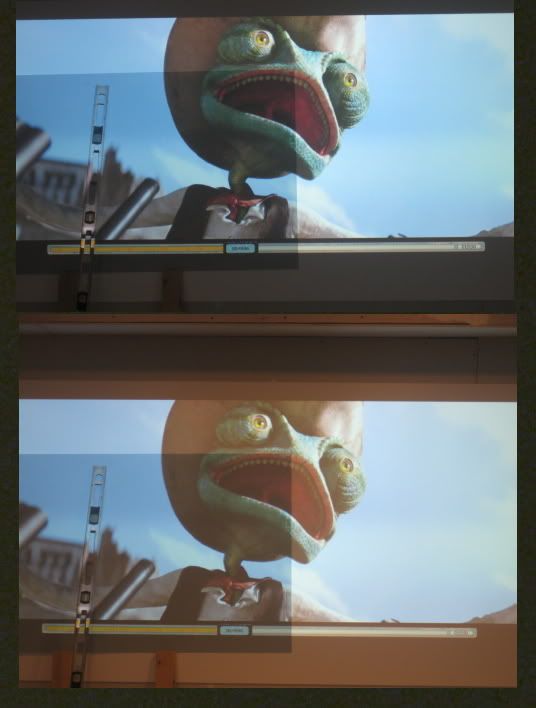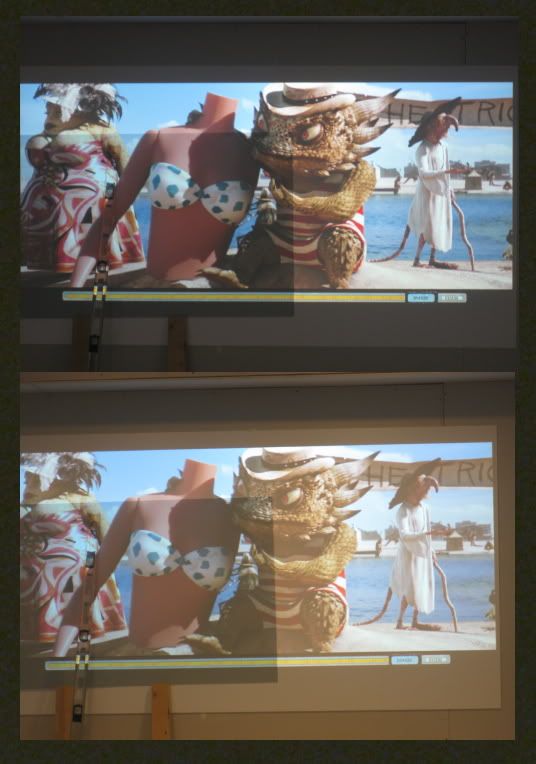 So there it is...a White to Advanced Gray comparison....again.
A few more for good measure..........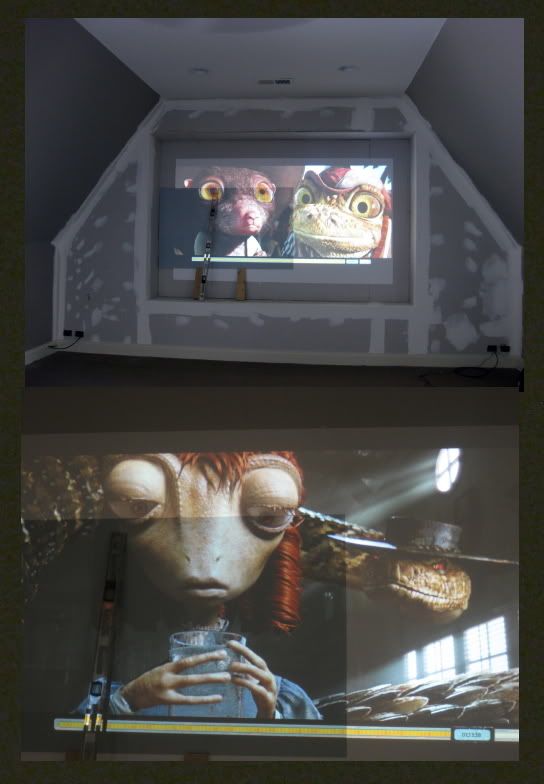 Now as of today, the Screen itself is now complete with a coating of SF v2.1 4.0 (
*
5 oz. Colorant to mix)
I will follow up soon with reversed imagery showing White Sintra overlaid against the Silver Fire.
So...................comments?