Discussion Starter
·
#1
·
Hey all,
In order to improve my bass response, I'm considering adding a wall in my living room: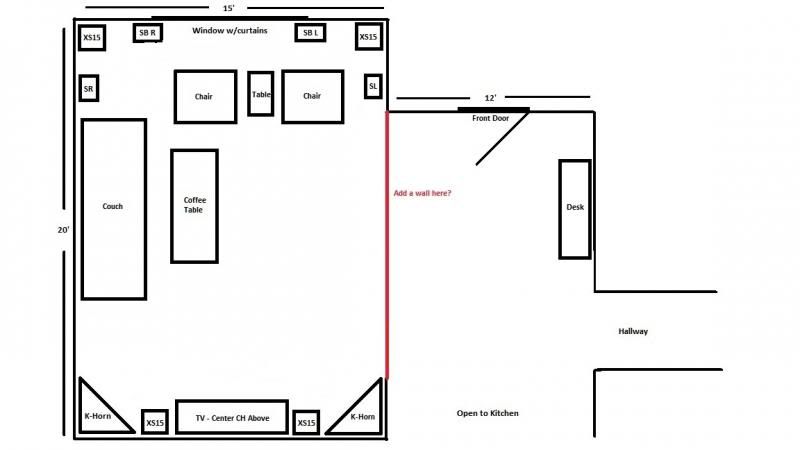 This is not a dedicated theater room and I'm not looking to sound proof it or anything, just to improve bass response by more than halving the cubic footage of the space I need to pressurize - going from ~4900 cu. ft. to 2400 cu. ft..
I'd like to keep the doorway as large as possible (for WAF), so I'm thinking double, solid-core doors in the center of the new wall. Will these doors need to be sealed somehow, or will just closing the doors be enough to keep the bass "trapped" inside the smaller space? Popalock's doors are obviously not "sealed" and seem to work for him.
Anyone have a ballpark idea of what this project would cost?
Thanks for any other tips/advice you can offer!