Discussion Starter
·
#1
·
Hi, I'm new here at AVS. I'm ready to start running cabling for our family room HT, but before I start I'd like to get opinions on my layout and also about surround placement. I'm not sure if I should wire for 7.1 or if 5.1 is sufficient for this room. Size is approx 16' x 20'. One side of the room is open into the kitchen, and there is a fireplace on the opposite side.
I've attached some to-scale drawings of the room and the furniture we plan to have. Initially I will be using my existing audio equipment (Yahama RX-V995 and MB Quart Domain series speakers for 5.1). As for TV, I'm thinking 55" but not sure. I'm concerned about the windows behind the sofa causing glare. The viewing/listening position will be approximately 11' from the TV.
Any suggestions or recommendations? Here are the drawings. In the last picture, I'm wondering if the surrounds should be in position A or B...A would be on the side wall about 8-12" from the corner, and B would be in the corner. B would probably look nicer, but it may be too far behind the listener.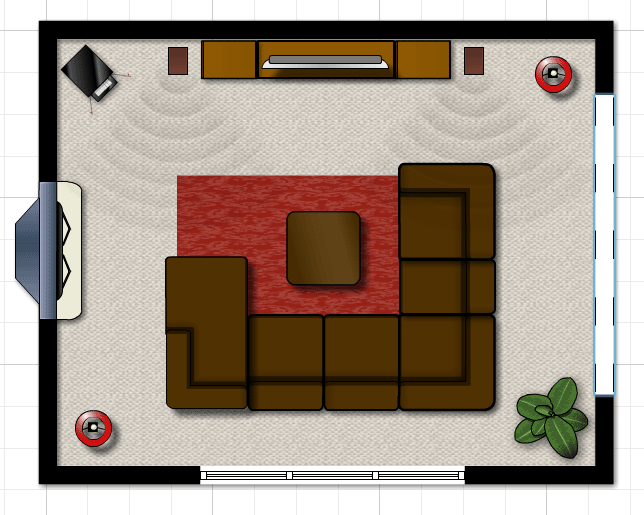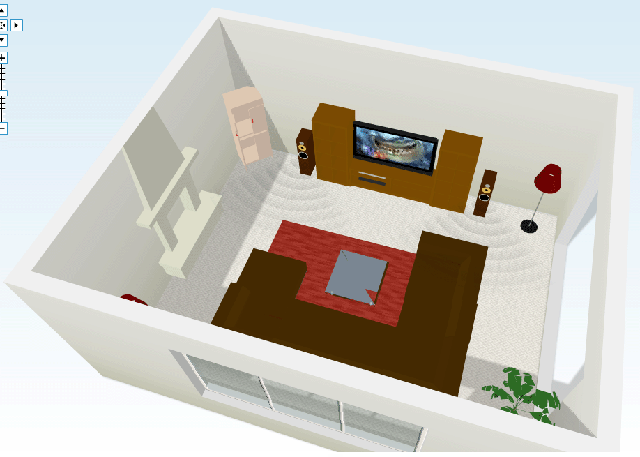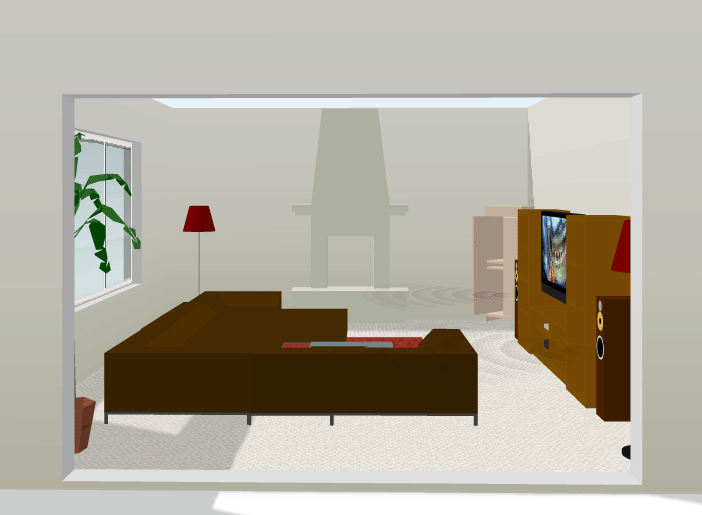 Thanks for your help!!