Discussion Starter
·
#1
·
Like the title says, this is the progress of my basement so far, getting close. Was completely unfinished when we moved in. Gotta get some end tables yet, a few more things for the wall, lighting for over the bar and lighting over the pool table which I hope to have by the Super Bowl. Have a bathroom and another spare room down here which the wife is set on filling up with books
Here is my potpourri of equipment:
Samsung PN58C590 Plasma on VideoSecu Articulating mount
Dish TV VIP211K w/500GB external HDD
PS3
Wii
Denon AVR 890
Fronts: Jamo S606
Center: DCM TP160C
Rears: Polk RM7
Sub: Polk PSW 506
I know speakers are supposed to match, but I am really in heaven with how this sounds. Listened to many center channels and ended up with the DCM, thought it sounded better than models 3x its price. Needed to keep the fronts in the $500 range and couldn't find anything that sounded better than the Jamo's.
Naively purchased the sub months ago without doing much researching for $200. It honestly does the job pretty good except it gets killed on the real low frequencies and farts a lot. Looking to upgrade it to an ED A2-300 or A3-300, but its about the last thing on my list now.
Got the rear surrounds from a buddy for a set of atv handguards. I think they fill the rear stage quite well.
No universal remote, doubt I'll get one, manage just fine with 2. I also have a Logitech bluetooth keyboard that works with my PS3 and my laptop which I have a HDMI cable behind one of the entertainment center doors so I can just plug in my laptop and watch
www.atdhe.net
!
My listening is probably 10% music, 40% gaming, & 50% HT.
I have all video sources running through the Denon and HDMI to the TV. I have it upscale everything to 1080p. Very very impressed with the TV picture, sound not so much. Have a Toshiba Cinema Series 62HMX95? upstairs, DLP. The plasma crushes it in picture quality. Center couch is 12ft away from TV, 10 ft if I yank the TV out!
Overall this is the best setup I've ever had and I'm extremely happy with how it sounds, looks, & performs! I know this isn't even in the AAA League compared to some of your setups so I can only imagine how those look and sound! Here are a bunch of pics:
So you know where you are going:
Caution!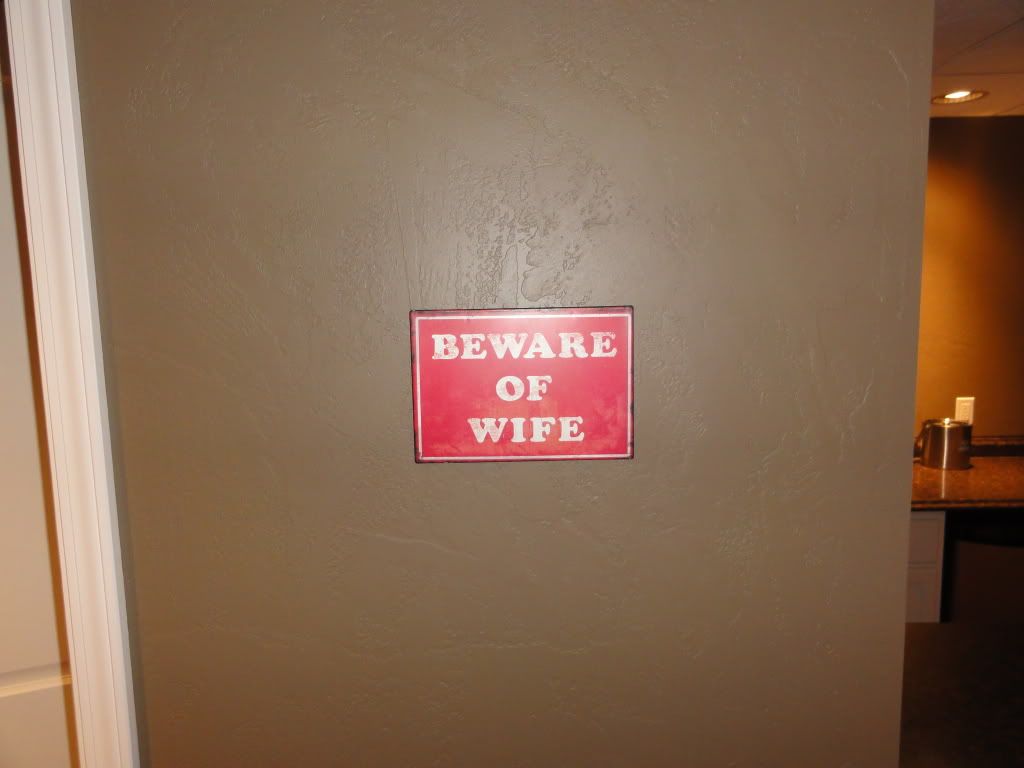 View from Pool table area: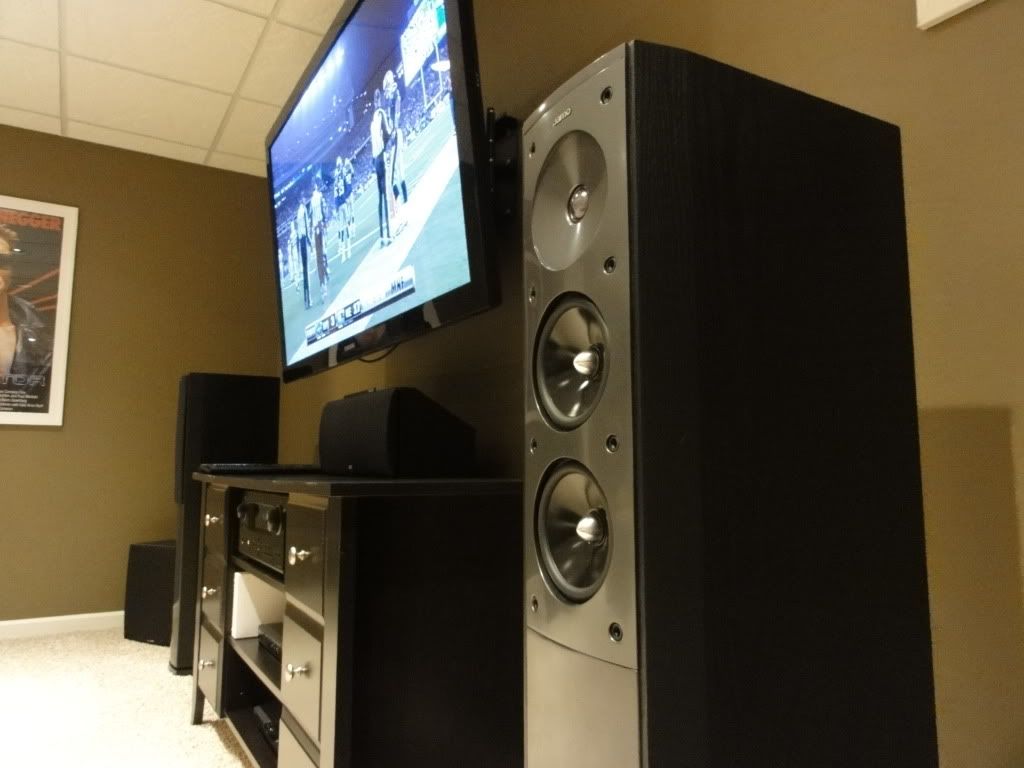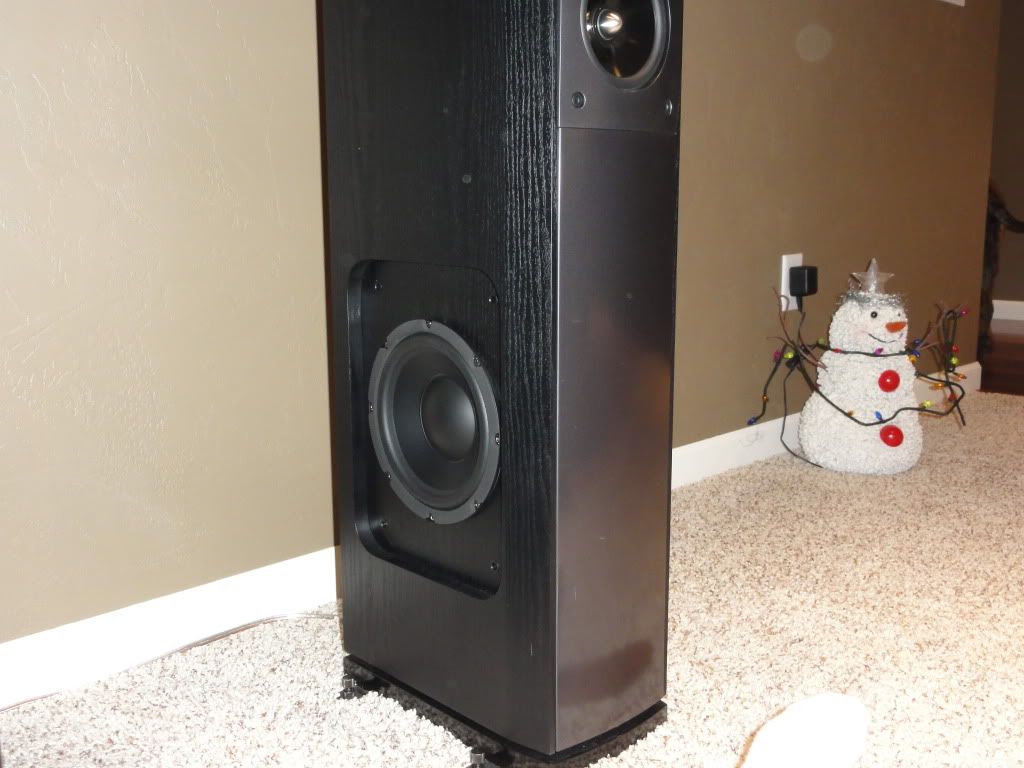 Seating Area:
Bar Area:
To be pool table area: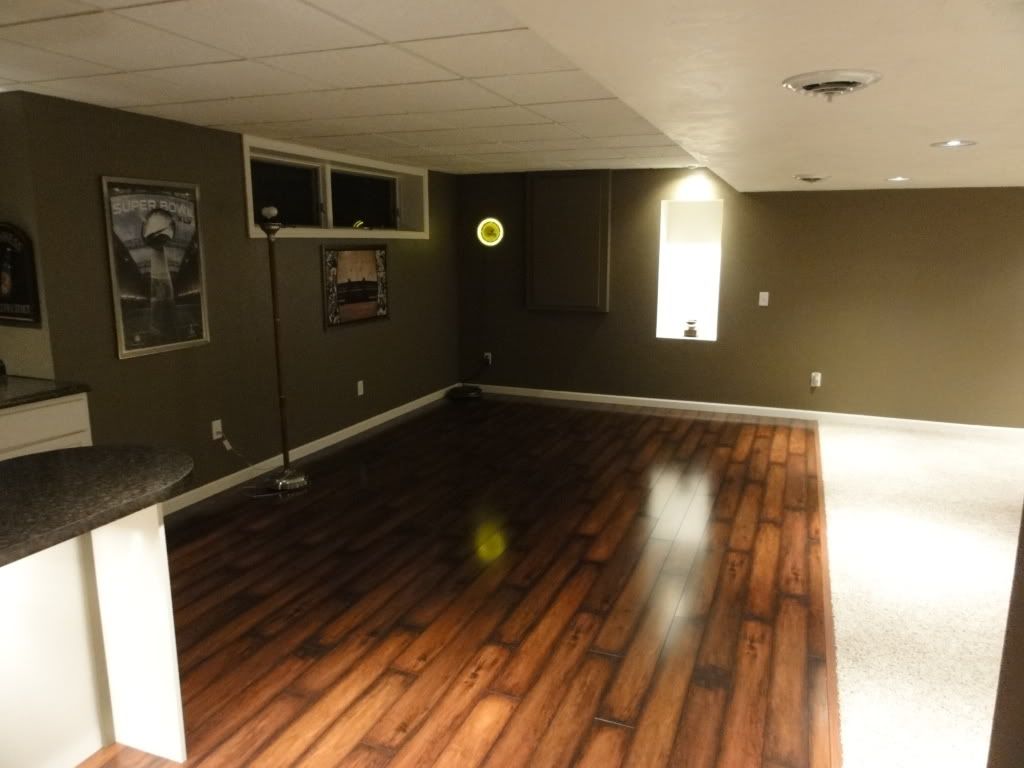 Rears: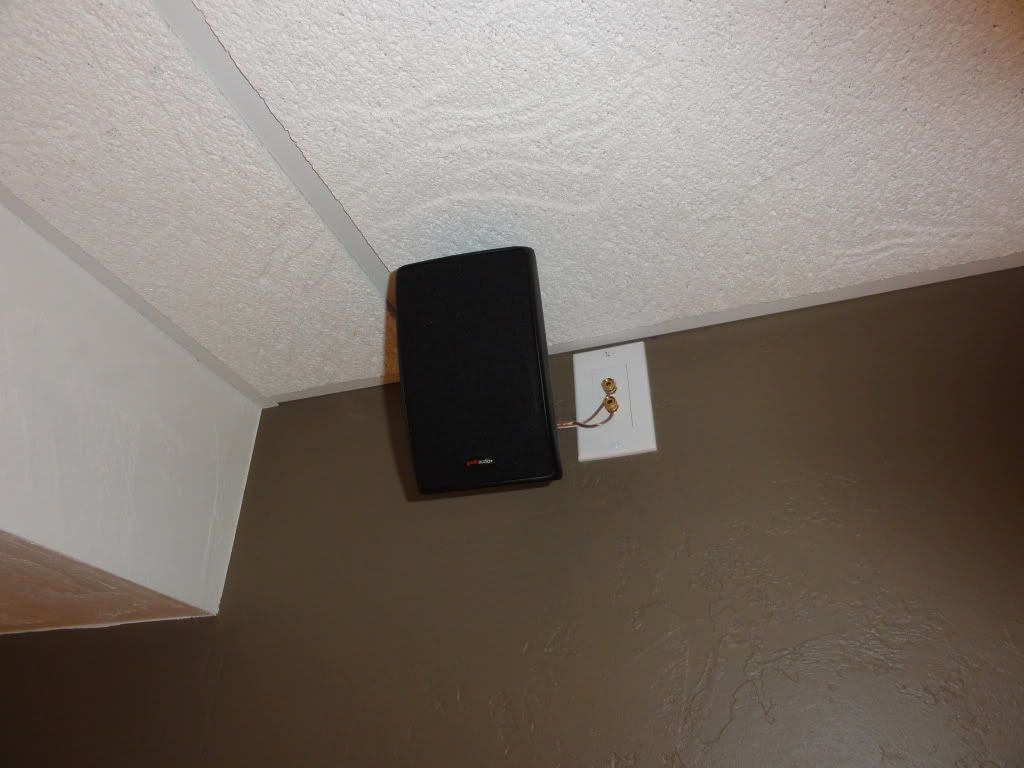 Old school and you can see the battery for the backup sump pump so no more floods. Notice the water marks on the old Pioneers from this summer, thankfully before flooring was installed:
Got our pool table just in time for my Packers to win the Super Bowl! This shot was taken a few hrs before our Super Bowl party kicked off! The table is an Olhausen Belmont with Burgundy cloth. Boy, this could've been some nice speakers and amp! Sorry, this is a cell pic.