Discussion Starter
·
#1
·
Well, after taking delivery of my def tech 7002 towers I decided to put them in an environment they deserve with nice matching equipment.
I'm currently a student at Rutgers, have a tiny business, and also work as a magnolia sales rep so time is limited but I still get to enjoy this room. I'm 22 and no family to take care of yet just me and GF so I was able to build it pretty quick. Here's my setup I just finished. I love it! All acoustic panels/traps were made by me
also everything was picked and setup by me.
As promised here's pics of my setup... I setup everything and made all the panels. XBMC is what I use most and control is via iphone xbmc remote
Fronts: 7002 Towers
Center: CLR 2002
Rears: SM350
Subwoofer: Martin Logan Abyss 12" Sealed
Receiver: Pioneer Elite SC-05
Front/Center Amp: Emotiva XPA-3 200 WPC
Subwoofer EQ: DSpeaker AntiMode 8033
HTPC: Acer Aspire Revo
Power Conditioner: Panamax 4300
Gaming: XBOX 360
Display: 50" Panny Plasma
Remote: Logitech Harmony One
Acoustic treatments are all 24"x48"
1 6" thick bass trap
4 4" thick bass traps
5 2" thick basic panels
1 mini panel behind center speaker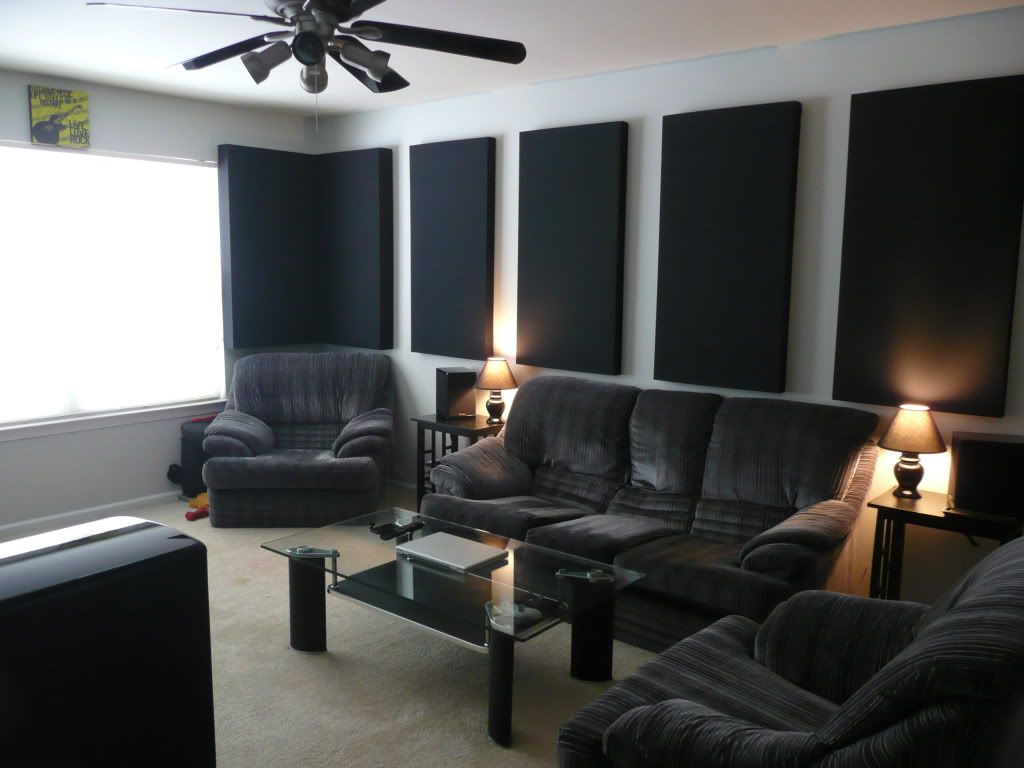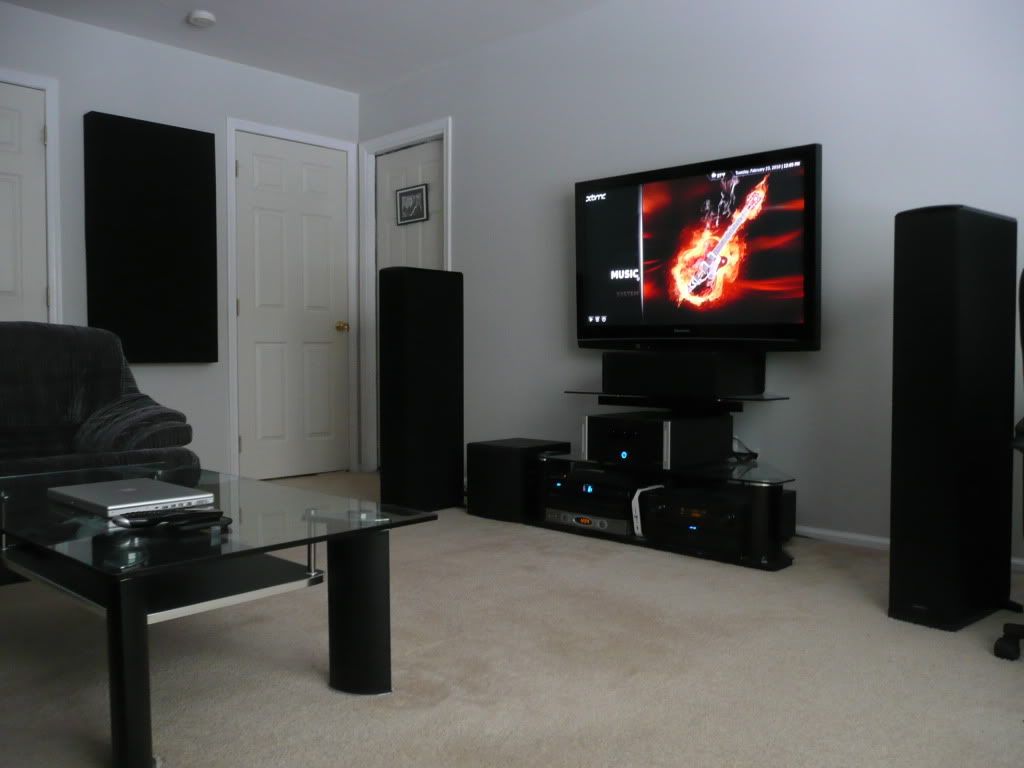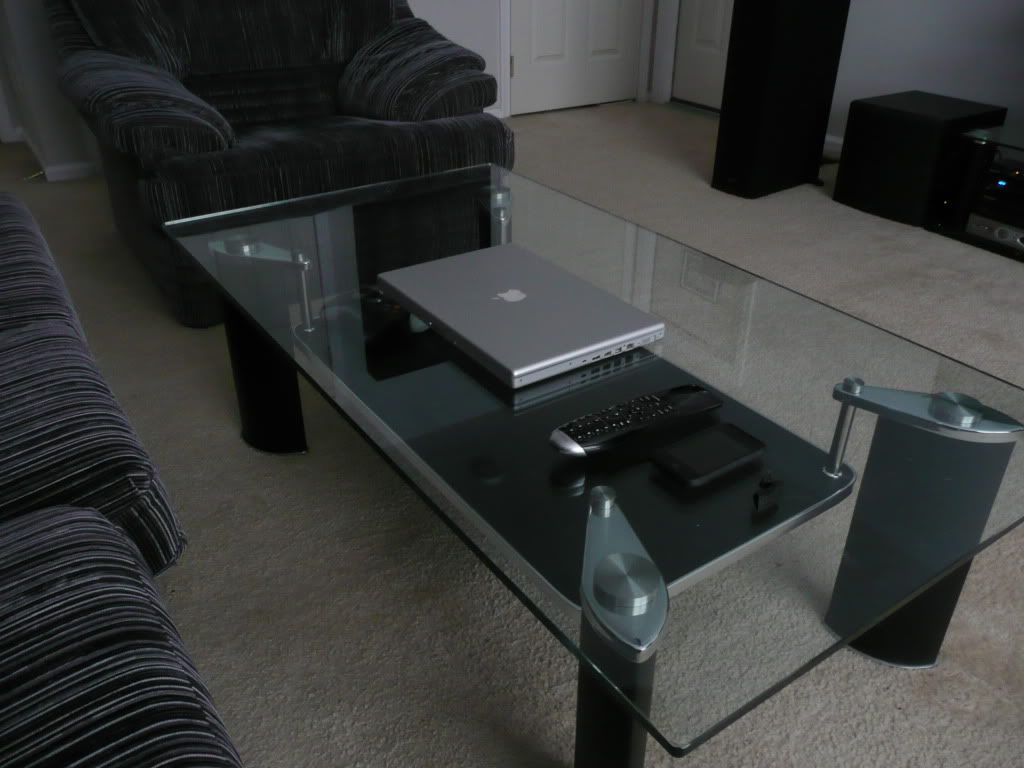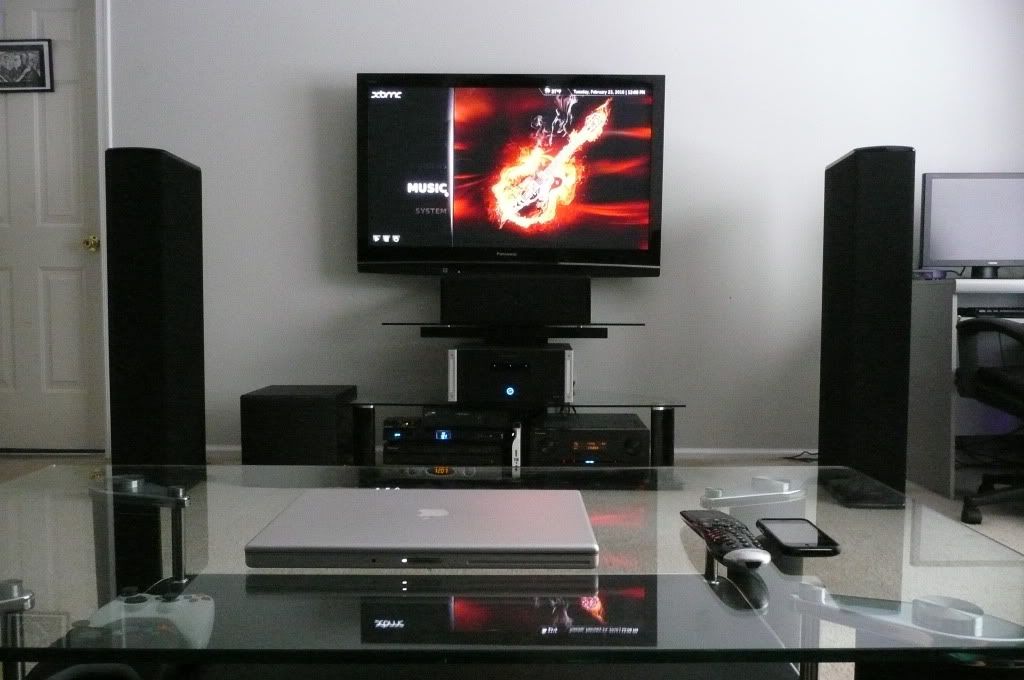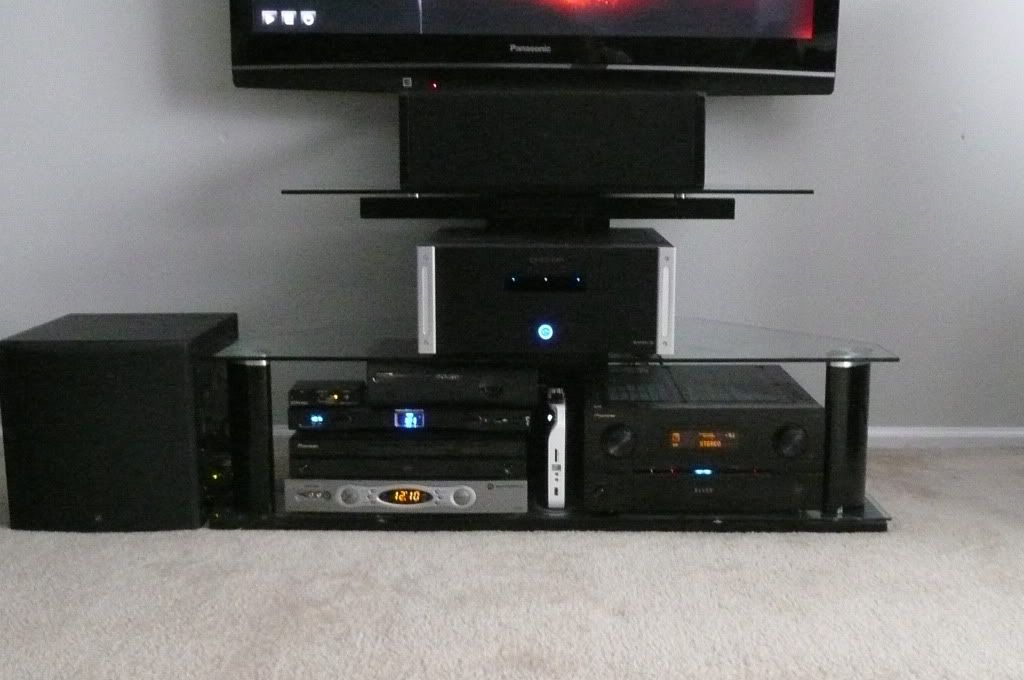 Please lmk what you guys think. I may paint the room again, currently walls are light grey.
Ro