Discussion Starter
·
#1
·
We have had our Panasonic TC-P65V10 for a week now and it is currently mounted to the wall using a OmniMount OL200FT.
We have decided however, to upgrade to a full motion articulating mount which will provide more stability plus give easy access to the rear panel inputs. 90% of our viewing will be with the TV back flat against the wall, but having the option to extend and swivel the TV when we have a room full of people will be a nice feature.
We are currently looking at the
SANUS VMDD26
http://www.sanus.com/us/en/products/...n-mount/VMDD26
SANUS XF228
http://www.sanus.com/us/en/products/...on-mount/XF228
The VMDD26 is rated for 175lb while the XF228 is rated for 200lb. Both mounts weigh approx 60lbs. Our TV is 135lb without the stand.
We are considering getting Artison Masterpiece M-LCR/UMB speakers
http://www.artisonusa.com/artison_005.htm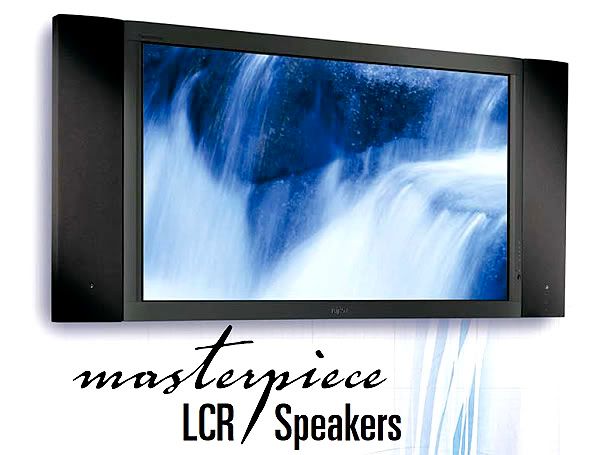 which will attach to both sides of the TV panel. I haven't yet been able to find out the weight of the speakers but I am concerned that we will be approaching the 175lb limit of the VMDD26 plus putting significant weight on the wall and studs.
Both mounts are similar in function except that the XF228 does not offer Pan motion. They both offer "touch of a finger" ease of viewing angle adjustment. Both are rated for TV displays of 42 - 63" but I suspect that was before 65" or greater were available.
Anyone have experience with either of these mounts with a 65"+ display? By adding side attached speakers do you think the weight burden on either the mount or studs will be an issue? What is the practical benefit of having a panning motion on the mount?
The Sanus seems to be highly rated by a lot of people here but I am looking particularly for pros or cons of using a Sanus mount for a 65" display with attached speakers.
The tech who will be professionally calibrating our TV can install the mount the same time he calibrates and installs the speaker system. Are there any other mount models I should consider? My priority is a safe/secure mount for the weight and TV size, plus ability to easily access rear panel and tilt/extend/swivel. Any info, suggestions, comments appreciated.