Discussion Starter
•
#1
•
I posted this a couple of days ago in the Owners thread, but it seems to get little activity...
I have a VSX-33 that I got about a year ago. I have finally talked the wife into getting rid of our Bose Acoustimass system and here is what I will be running.
Fronts: Polk Monitor 70
Center: Polk CS2
Surround
olk Monitor 50
I also have 2 Definitive Technology AW 6500 outdoors.
If I am running the pre-out for Zone 2 (for the outdoors ) through a Jamo MPA-201, can I still utilize the rear surround channel to bi-amp the fronts?
If so, how do I cycle between the two, and can they run simultaneously?
Thanks,
New Guy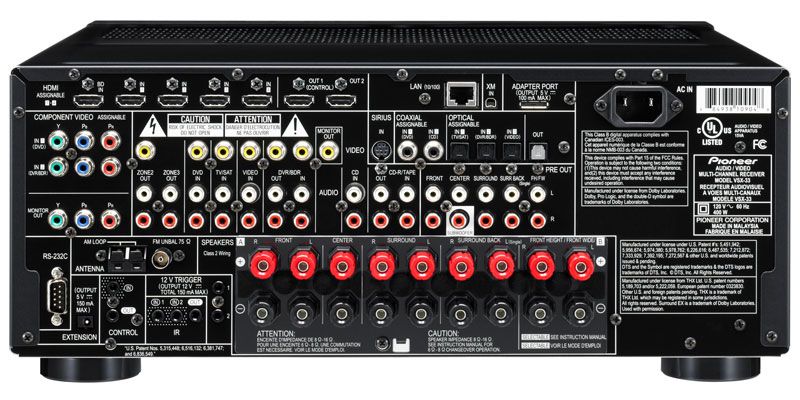 To clarify...will be going from amplified channels to power all indoor (utilizing rear surround channel to bi-amp the 70s) it will be set in MCACC as a 5 speaker system...not multi-zone.
I will then utilize the manual Zone 2 RCA connection (unamplified) to supply my outdoor speakers.
Can I?