Discussion Starter
·
#1
·
For those who may be interested and have not otherwise seen a comparison of the similarly priced, similarly sized and similarly performing BIC F12 and BIC V1220 drivers, I got bored and decied to pull the drivers from both cabinets and take some pictures. From the outside, the F12 looks much better, however, what awaits behind the shiny cone? See for yourself:
The F12 driver is on the left in all three photos.
The silver metallic cone and large surround makes the F12 seem far superior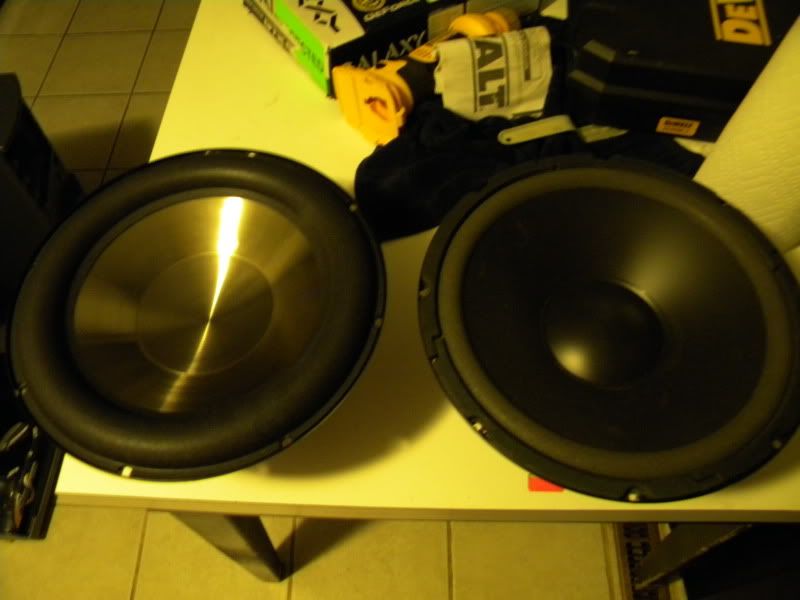 From the side, the surround still appears daunting on the F12, but the magnet looks more impressive on the V1220 driver, also, hard to see in the photos, the spider on the V1220 looks more impressive
Finally, we truly see the size difference in the magnets with the V1220 magent being substantially larger than the F12
Take these for what you will, I was just having a bit of fun before bed. Thanks.