·
RETIRED theater builder
Discussion Starter
·
#1
·
So Onevoice2 said, I bought a new house and I want a theater can you help? It happens to be just 10 minutes away and there is a Home Depot on the way there.
The bad news is that the room was already finished, The good news is that Onevoice2 had the desire to do it right. Clips, channel, DD and GG. All penetrations treated and beefy door, Flex duct connections for supplies and a dead vent powered return.
Before
BIG SOFFIT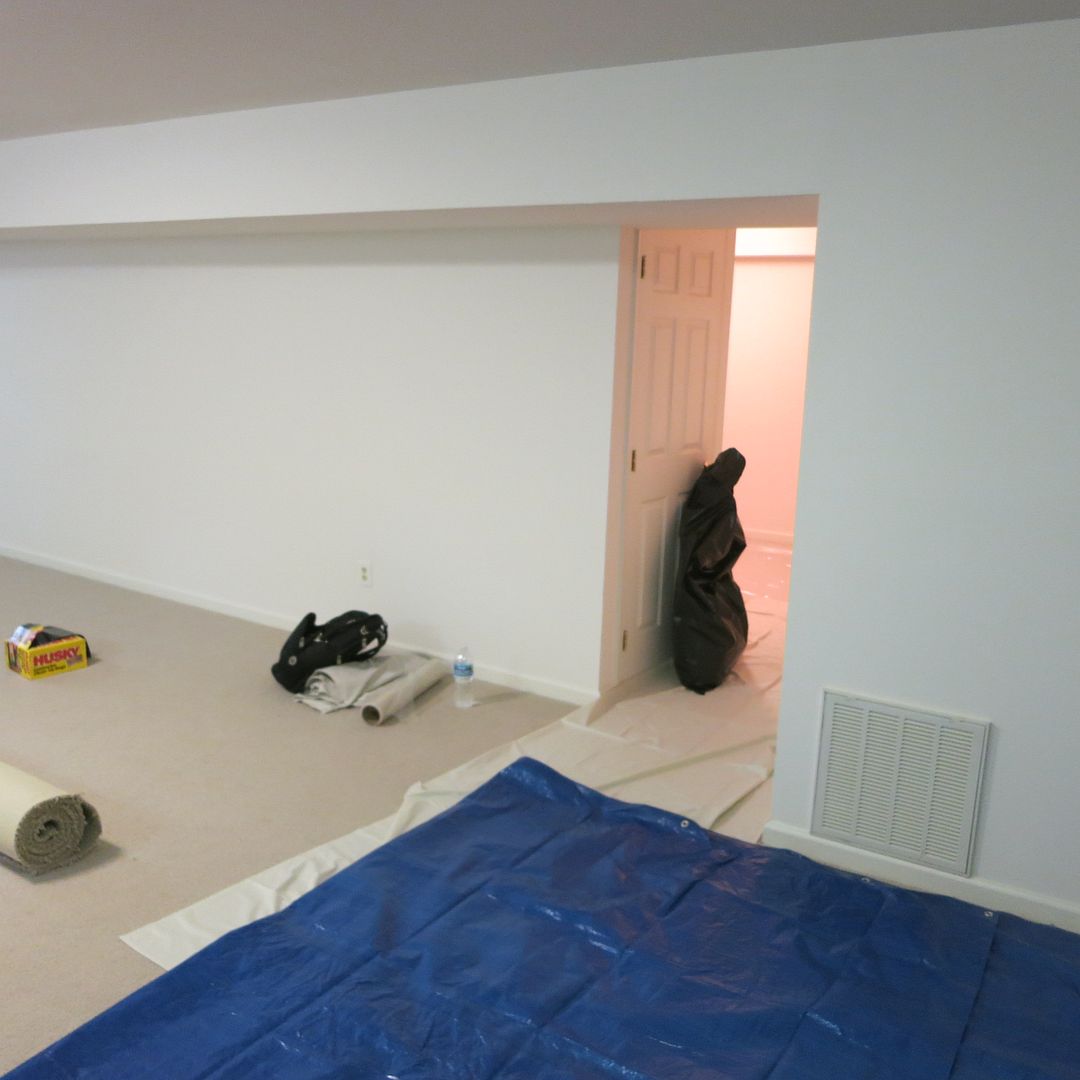 Can we actually get drywall down this stairway? We did a test sheet today and the answer is
Just Barely
DEMO can be very therapeutic. Carrying it outside in contractor clean up bags and taking 2000 lbs to the dump, not so much.
What happens when a builder runs out of insulation? bottom right. Just cover it over.
When I looked at that soffit my initial reaction was I can't believe they need something that big. I drilled a couple of holes and stuck in a scope and there looked like a lot of air.
When we got the side off the answer was pretty obvious. The soffit was much larger than it needed to be.
Back wall goes up to define the space.
room will be 12'8" by 23' That bump out at the back will be a dead vent, a rack space and some disk storage rack
The plan is for two rows of 3 seats, a back bar won out over screen wall so the speakers will be in plain sight. Due to the head room. the desired screen size and the size of the desired sub-woofer A stage might not be possible.
More tomorrow.