·
RETIRED theater builder
Discussion Starter
·
#1
·

UPDATE:
Yes today I pile my tools in the 4runner and head back to Ohio. Major items on the list are all the trim molding, light fixtures, Acoustic and Fabric treatments, Projection booth exhaust fan, Sit at bar construction. Graphic Eye install, DIY Screen and hanging the Projector.
PART I
I'm starting a new project, I loaded most of my tools in my SUV and headed for NE Ohio. I'll be staying in a Hotel and seeing how fast we can get this one built.
The theater owner started some time ago by getting a detailed set of plans developed by Dennis in the summer of 2010. Progress was painfully slow after that with life getting in the way. So I got asked to come over and lend a hand, We are going to see how far/fast we can take this project over the next 9 days.
So we have a set a plans for a 2 rows, plus bar in a width constrained space.
The room has been framed using a true Room within a Room approach and a second set of ceiling joists have been strung hanging lower than the originals.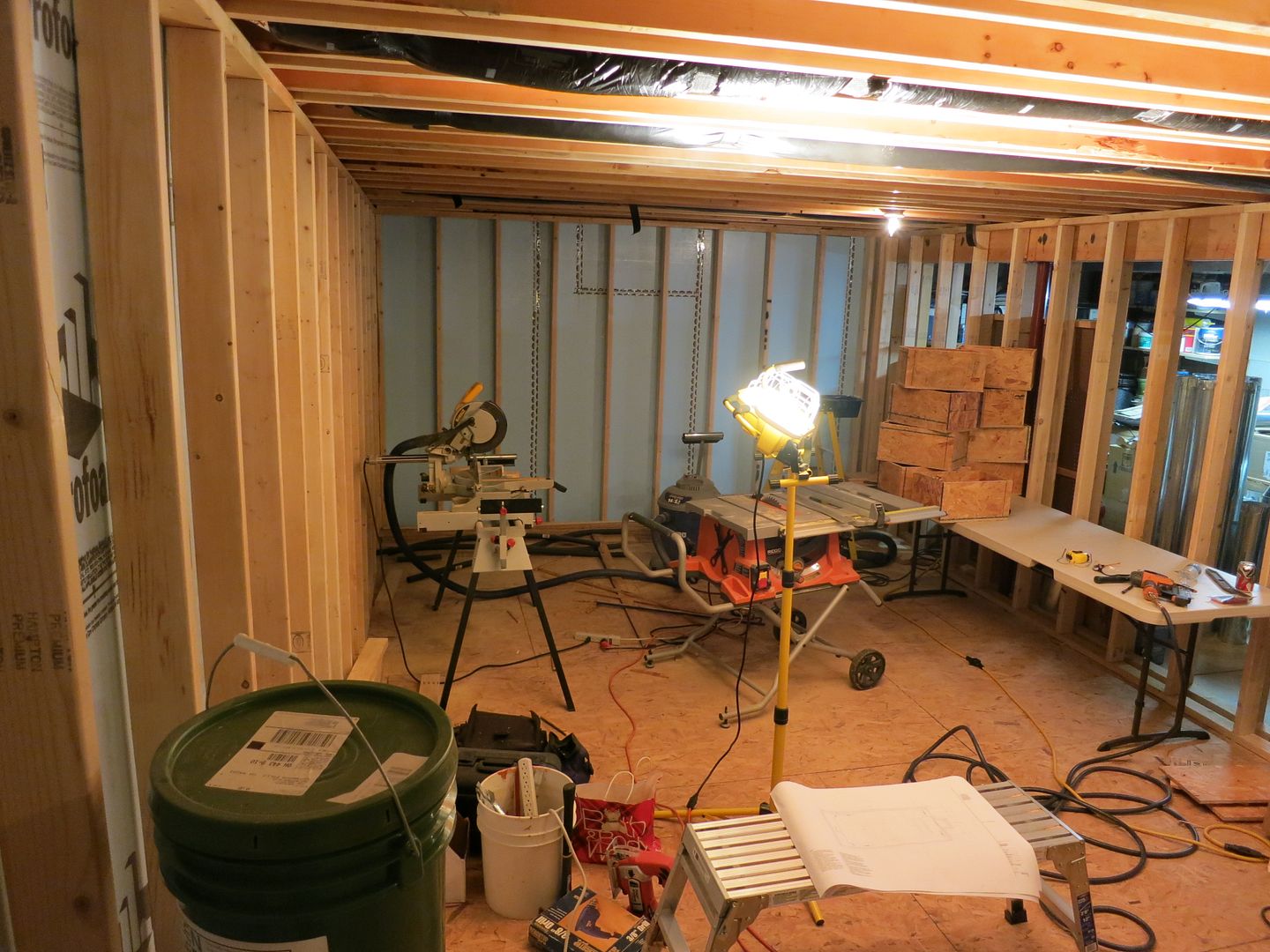 I arrived at 5 tonight and we assembled some backer boxes and finished running a couple of ducts, tomorrow we will finish and install the boxes, pull in some wiring, run some more ducts and insulate. Maybe get started with the first layer which is going to be OSB for rigidity of the Room within a Room structure.