Huh, that Costco link doesn't work.
If all you're doing is music and zero HT, the VTF-2 would be a waste. Just get one or two of these JBLs currently on sale, with free return shipping:
What makes you feel the music in a professional venue is the same powerful force that will make you feel it at home: massive amounts of low-frequency bass. Through its light yet rigid PolyPlas™ cone frame, the Studio 550P subwoofer delivers powerful, nearly tangible deep notes and effects that...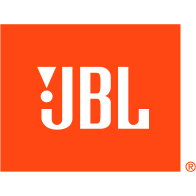 www.jbl.com
You'd hear the biggest difference if you listen to a lot of bass-heavy music like rap, house, etc. and if your speaker has a high pass filter where you can have it do only the frequencies above say 80hz while the sub does everything under 80Hz ... THAT would make the biggest difference because you'd gain both headroom and clarity.
I doubt your speaker has that feature though...look in the owner's manual to check.
I recently bought the Audio Pro C10 wireless speaker. It came highly recommended as being equal to the Sonos 5 for less money. My use case is basically streaming Youtube Music. It sounded pretty good, but it didn't get loud enough for our taste. So then I found this speaker for $200:

(I can get the AudioPro Link to stream on it.)

I've heard this speaker before and it seems quite loud with a booming bass.

My question to y'all is as follows. What would I gain by buying a super nice subwoofer (like the HSU VTF-2 MK5) and attach to the C10? Is it a better sound? Louder?

What does money get me when it comes to speaker quality?