Discussion Starter
·
#1
·
I have been doing some trials of various rolling techniques and thinning paint. I can produce a finish that looks like the following after 8 coats on a fresh sample panel. This is an extreme number of coats. Normally after 2-4 coats the smoothness of the surface is hard to believe knowing it was rolled.
I have never seen a surface spray painted with the Wagner Control Spray first hand so I have no idea how the smoothness would compare.
So I am calling on anyone who has used a spray painting rig to provide us with a similar macro photo so that we may see first hand how smooth a spray painted screen is.
Ideally if you use the same technique of including an inch of a ruler in the photo that will provide a scale reference.
Just for additional reference here are some photos of paint applied with a 1/4" nap fuzzy roller"
Behr UPW Flat Enamel #1850
Behr Ext. ULTRA UPW #4850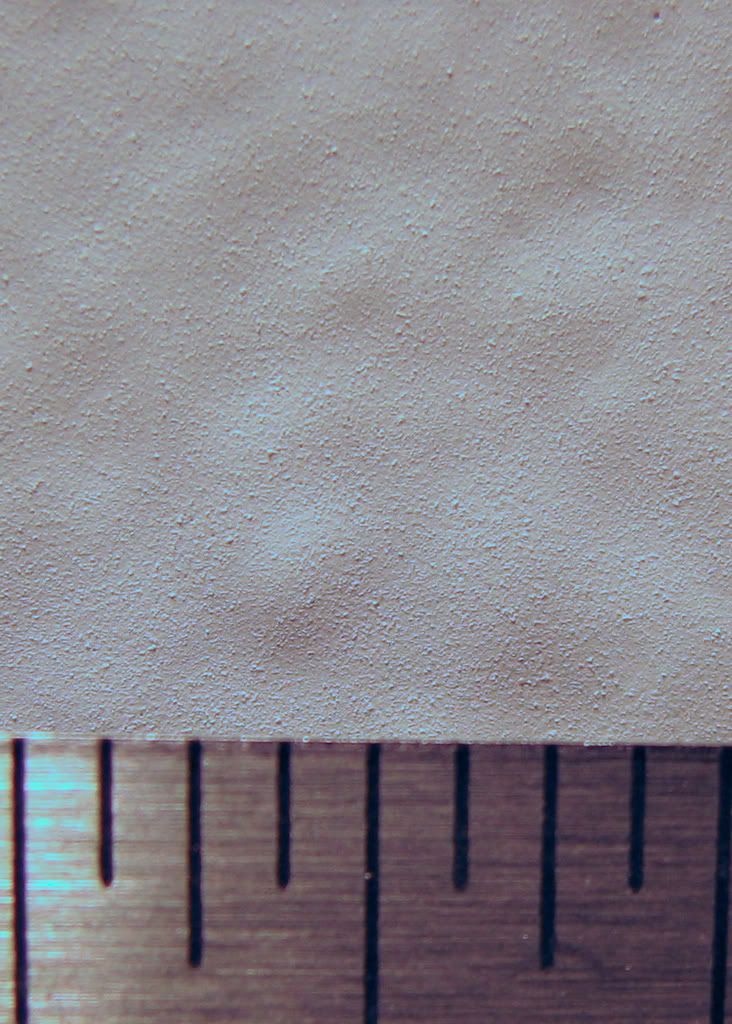 I took these photos without the flash. I stood the panel upright directly bellow a fluorescent light. This creates the lighting conditions that best shows the texture. If you are unable to light the surface from the side like this then the surface roughness will not be revealed clearly.
Providing this sort of photo of a spray painted screen surface will be quite helpful to those considering their options to spray or roll the screen paint.
Thanks in advance to anyone able to help us out!