Discussion Starter
·
#1
·
Figured I'd have a go at a DIY sub...
2 12" ED drivers 13Kv2 4 + 550 amp + two 4 " ports. Fingers crossed, I hope to end up with a 20hz tune in a 6 cubic ft (internal) box with 18" port length. WinISD reports this can be achieved with the aforementioned drivers, ports and box size. The box will be 36" x 20" x 19"
I have not cut the top or the bracing pieces, but that's next on the list.
Bottom layers: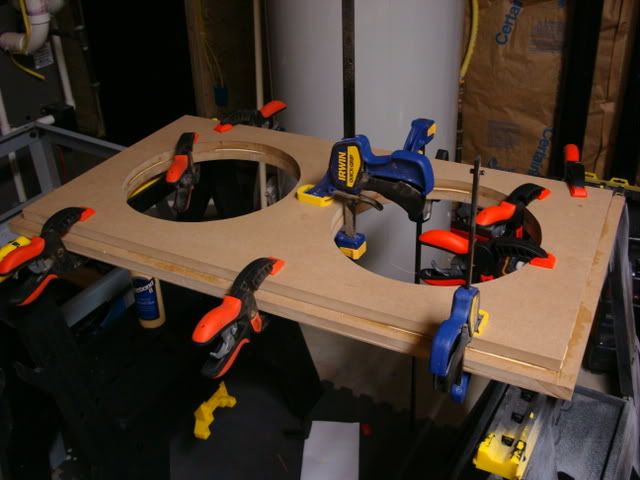 Drivers will mount to this: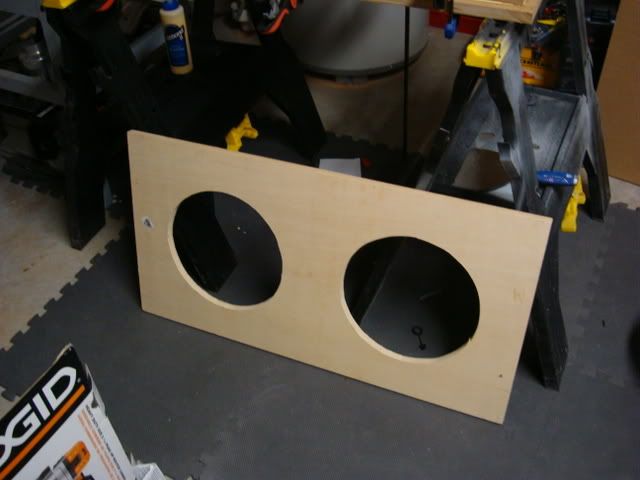 Fronts and sides:
Drivers. I originally bought a single driver, then realized it's a dual 4. So, of course, I did the sensible thing and bought another.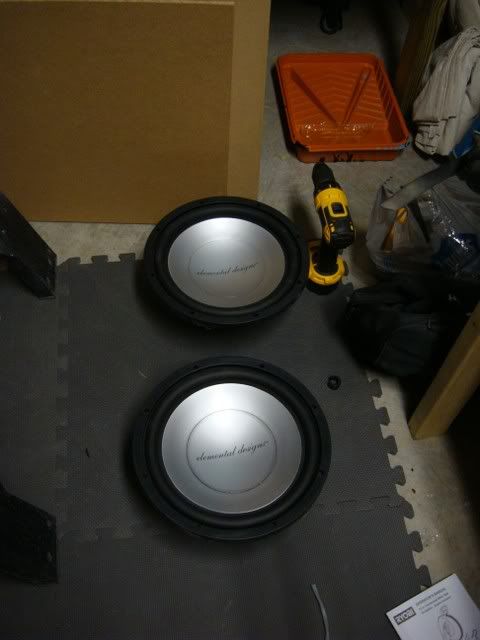 Little Hsu Research will need to find a new home: