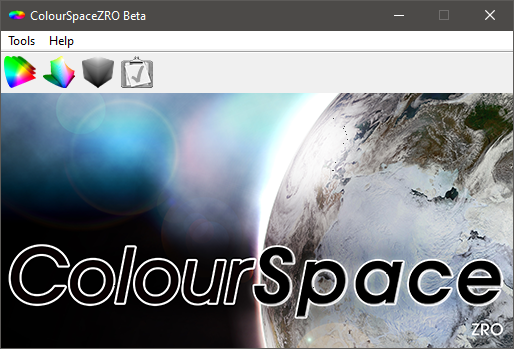 ColourSpace ZRO is a low-cost license version of ColourSpace for Manual Display Calibration and Verification.
It's expected to be the leading solution in consumer/professional level free calibration solutions with a modern interface and simple to use as the first choice to the calibration journey.
The typical problem of free calibration solutions (like HCFR) is that they are not available for up-to-date guides, so while the software is fine, it will complex in operation for the average users with limited experience in calibration.
ColourSpace will always have up-to-date guides, an on-line interactive manual, and videos to explain the features, settings, graphs, and necessary details for new users.
ColourSpace ZRO will support the following measurement instruments:
Colorimeters
(official)
:
Datacolor Spyder4 Express
Datacolor Spyder4 Pro
Datacolor Spyder4 Elite
Datacolor Spyder5 Express
Datacolor Spyder5 Pro
Datacolor Spyder5 Elite
Datacolor SpyderX Pro
Datacolor SpyderX Elite
X-Rite i1Display PRO OEM
Colorimeters
(unofficial,
contact me
for more info)
:
X-Rite i1 Display Pro Retail
Calibrite ColorChecker Display Pro
X-Rite i1 Display Pro PLUS Retail
Calibrite ColorChecker Display Plus
X-Rite ColorMunki Display
X-Rite i1 Display Studio
ColorChecker Display
HP DreamColor
SpectraCAL C6
SpectraCAL C6HDR
SpectraCAL C6HDR2000
Portrait Displays C6HDR2000
NEC SpectraSensor Pro
Quato Silver Haze 3
Wacom Color Manager
ASUS ProArt
Spectrophotometers:
X-Rite i1PRO
X-Rite i1PRO2
X-Rite i1PRO3
X-Rite i1PRO3 Plus
Pattern Generator:
ColourSpace iTPG using HDMI
External Hardware Pattern Generators:
PGenerator (
Free Version
)
PGenerator (
Ted's Calibration Disk Version
)
Disk Pattern Generator Support:
Ted's LightSpace CMS Calibration Disk
(Blu-Ray Disk or MP4/MKV Media Files using LightSpace's DIP Mode or Manual Calibration using patchlist import.)
Features / Capabilities:
ColourSpace ZRO will be a reduced in functions license level of ColourSpace.
It will have 2D Charts (not 3D Volumetric Charts), no saving of measurements runs, no PDF reporting, no volumetric measurements; characterization/LUTs menus will not be available.
Users will able to configure their chart size/layout using multiple windows to see only the charts they want, without limitation.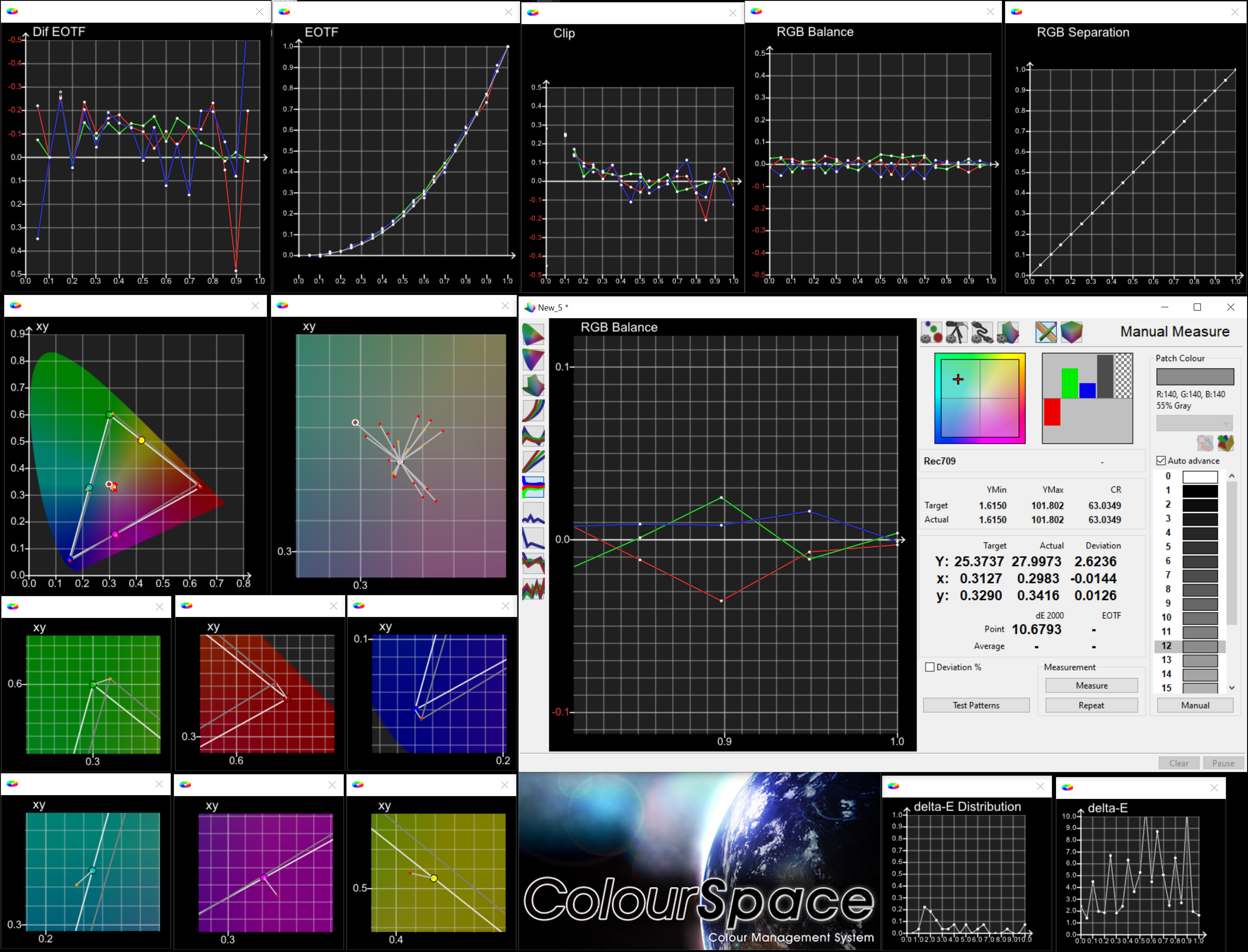 Users will able to create custom patchlists (simple CVS files) to measure using PGenerator (or internal generator), to verify with more detail, even with a volumetric patchset.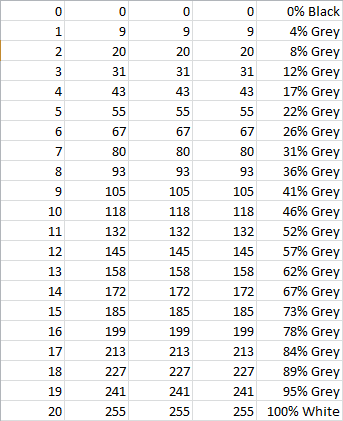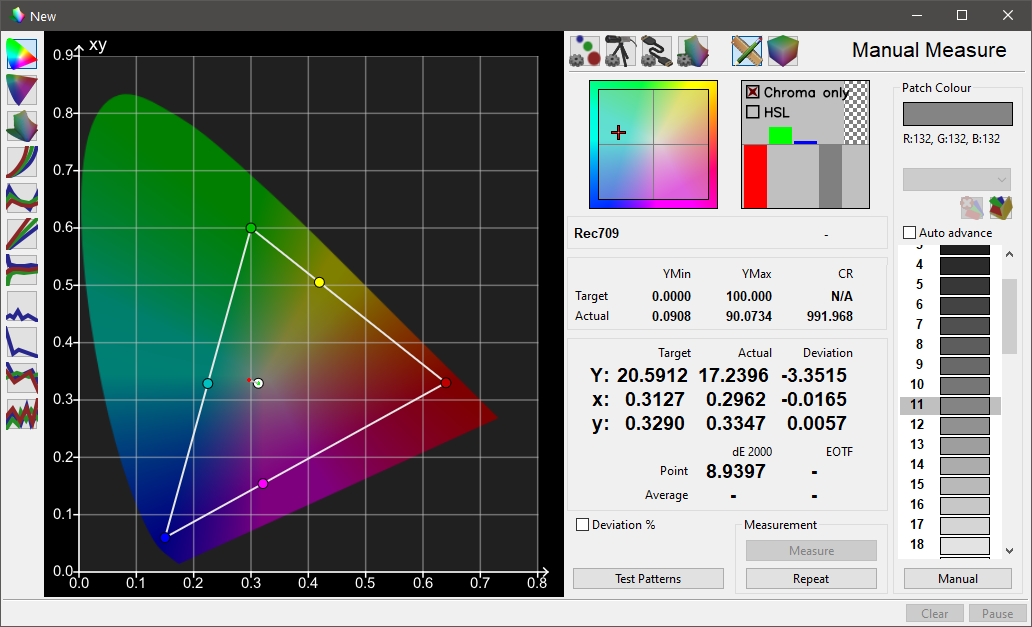 Users of Ted's LightSpace Calibration Disk will able to import the custom patchlist for manual calibration/verification).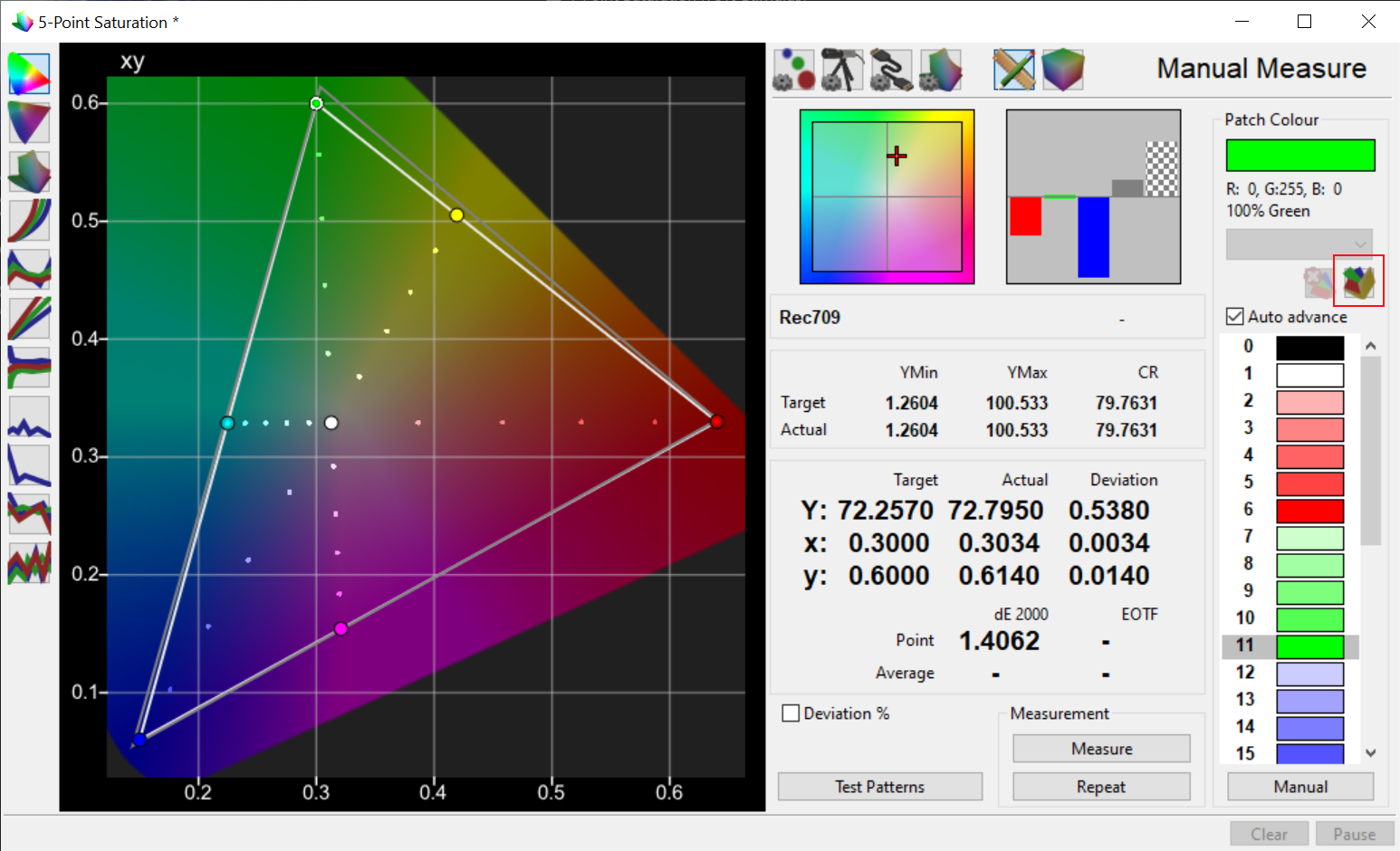 Using DeviceControl, users will able to DDC Sony/Panasonic TVs and use ColourSpace ZRO for measurements.
Quick Links
ColourSpace ZRO (LightIllusion site)
Ted's LightSpace CMS Calibration Disk Patchsets for ColourSpace / ColourSpaceZRO Users
HDR10 Patchsets for PGenerator with HDFury / or PGenerator with LG OLED 2020/2021 with HDMI Override Menu (without HDFury)
ColourSpaceZRO Guide
/
Interactive Manual
/
General Guides
/
Video Guides
Meter Profiling:
Instructions
/
Guide
-
Video
X-Rite:
i1Display PRO
/
i1PRO1/2
/
i1PRO3/i1PRO3 Plus
Patchsets to evaluate the performance using ColourSpaceZRO:
1000 Point volumetric verification run using ColourSpaceZRO
Edge Color Test (255 patches) Measurement Run
JVC AutoCAL with meter profiling controlled from ColourSpace/ColourSpaceZRO
Tips for manual calibration procedure using ColourSpace/ColourSpaceZRO
Manual Calibration Tutorial Video using ColourSpace ZRO
, recorded from experienced ColourSpace user (Chinese language/subtitles)
ColourSpace plotting charts explanation video / ColourSpaceZRO - How to perform a 1000 color patches display performance evaluation
. (use x0.5 Speed and enable subtitles)
Meter Profiling using ColourSpace (
1
) (
2
) (
3
)
ColourSpace Video Guides
PC Mouse functions for ColourSpace Charts
Evaluation of the performance of a display
ColourSpace RGB Widget Overlay
ColourSpace:
How to create a colorspace with custom White Point or Gamma?
ColourSpace:
Keyboard Shortcuts
Meter Placement for Projector measurements
Sony TV calibration for EXTENDED levels using ColourSpace w/ custom patchlist
ColourSpace:
Changes for custom patchsets / Target Luma
ColourSpace:
Patch Scale & Resolution Options
ColourSpaceZRO -
Recommended settings as starting point
LG OLED Manual Calibration Recommendation
Create Meter Correction table for i1Display PRO using a high-end Spectro as reference using ColourSpace ZRO when my license can't directly support that Spectro
LG OLED HDR10 Meter Profiling using ColourSpaceZRO + PGenerator
Perceptual Colour Matching - Using ColourSpace to match displays that use Different Illumination Technologies
LG OLED HDR10 Meter Profiling using PGenerator with ColourSpace
Parametric EOTF (User-defined Parametric EOTF)
Parametric EOTF (Excel Calculator by Tsanga)
Parametric EOTF in ColourSpace (darkMatters by LeroyK)
Tips about Customization of Interface
HDR10 21-Point Grayscale for specific 'nit' levels.
Probe Match Verifier - A probe match verification tool for ColourSpace (by dergeeeht)
ADL-Measurement for Projectors - Add-On for Ted's PGenerator ISO users (by OMARDRIS)
JVC AutoCal Guide Using i1Display Pro (by giomania)
ColourSpace Backup / Reset Settings
Use Custom Background Color during Patch Generation
ColourSpace ZRO Probe Matching Verification Method
(by Lttlwing16)
Sony BRAVIA TV's 10-bit Grayscale patchlist for Pi4 based PGenerator
(by Lttlwing16)