Discussion Starter
·
#1
·
Hi,
I lived in England for a while, and bought a Cambridge Audio A1 Mk.2 integrated amplifier while I was there. I have been back in Canada for a few years, and the amp has been in storage all that time, because the back panel said it was rated for 220-240v only.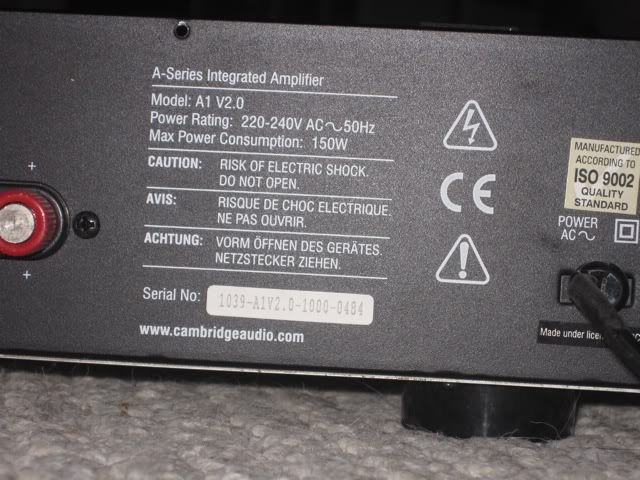 I wanted to clear out my stuff, and while cleaning it, I decided to open it up.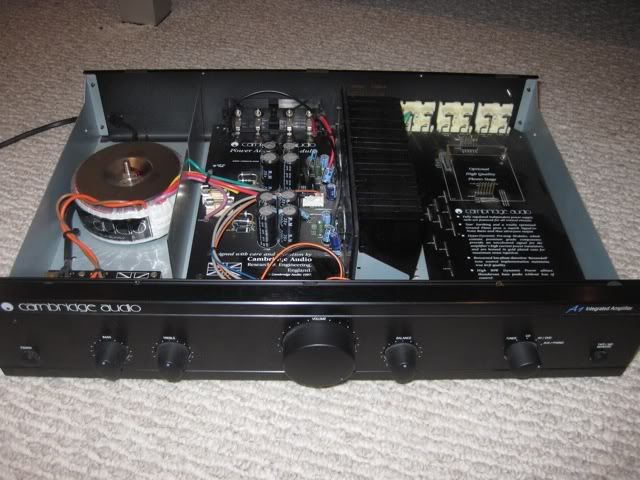 Inside I noticed that the main fuse had 2 different ratings noted (in the below picture, dead centre below the fuse holder). If you are using it with 230v power, to use an T2A fuse, but for 110v, use a T4A.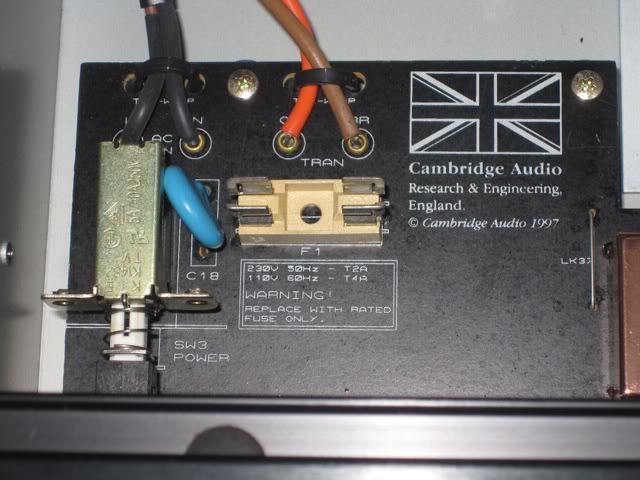 Can anyone tell me that if I replace the T2A fuse with a T4A, it would work with standard north american 110v power? There are no other visible ratings on any of the other components, like the torodial transformer.
Is this a really bad idea? What's the worst that could happen if I do this, just blow the fuse, right?
Also, when looking up T4A fuses like that (5mm diameter, 20mm length) they are all rated at 250v. I don't really know much about this stuff (as you could probably tell!) but would there be a 110v version I should use?
Thanks for any advice you can give me!