Discussion Starter
·
#1
·
G'day all,
I've just moved into a new home that features a room my wife (the boss) and I wish to dedicate to a home theatre. Trouble is, the dimensions, the shape, the features etc. aren't working in our favour. I've searched many threads and have been beyond impressed with many theatre builds, but nothing comes close to what I have to work with.
Firstly, I've attached an image so you can see what I mean.
[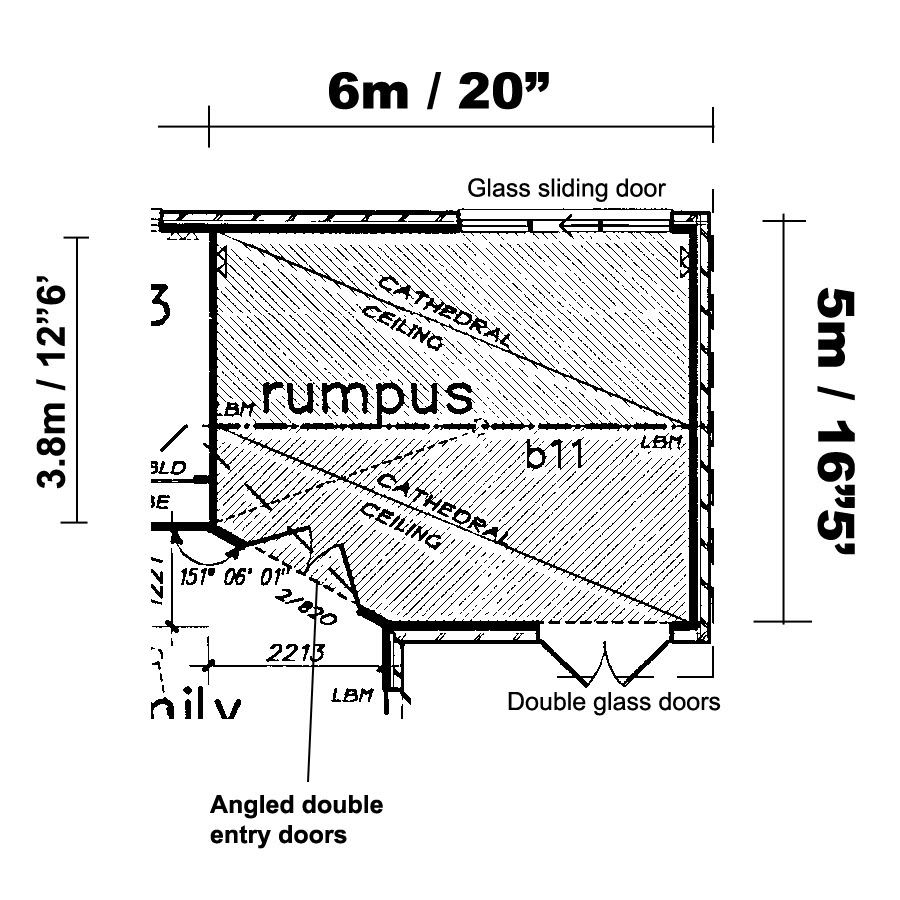 Firstly, the room is 6m x 5m (Yes, I'm Australian) which I think is around 20" x 16"5'. The entry corner is on an angle as you can see in the image. On the screen end of the room, there are two floor to ceiling glass areas both are glass opening doors for external access. The boss wants to keep these in tact and has outright refused to plaster them up.
To top it off, the room features a cathedral style ceiling which meets at a point directly in the centre of the room. The ceiling axis is around 25 degrees.
Am I kidding myself here to think I can make a decent HT out of this? Has anyone seen anything remotely close to what I have to work with? I'm absolutely puzzled what I should be doing here... Any advice is appreciated!