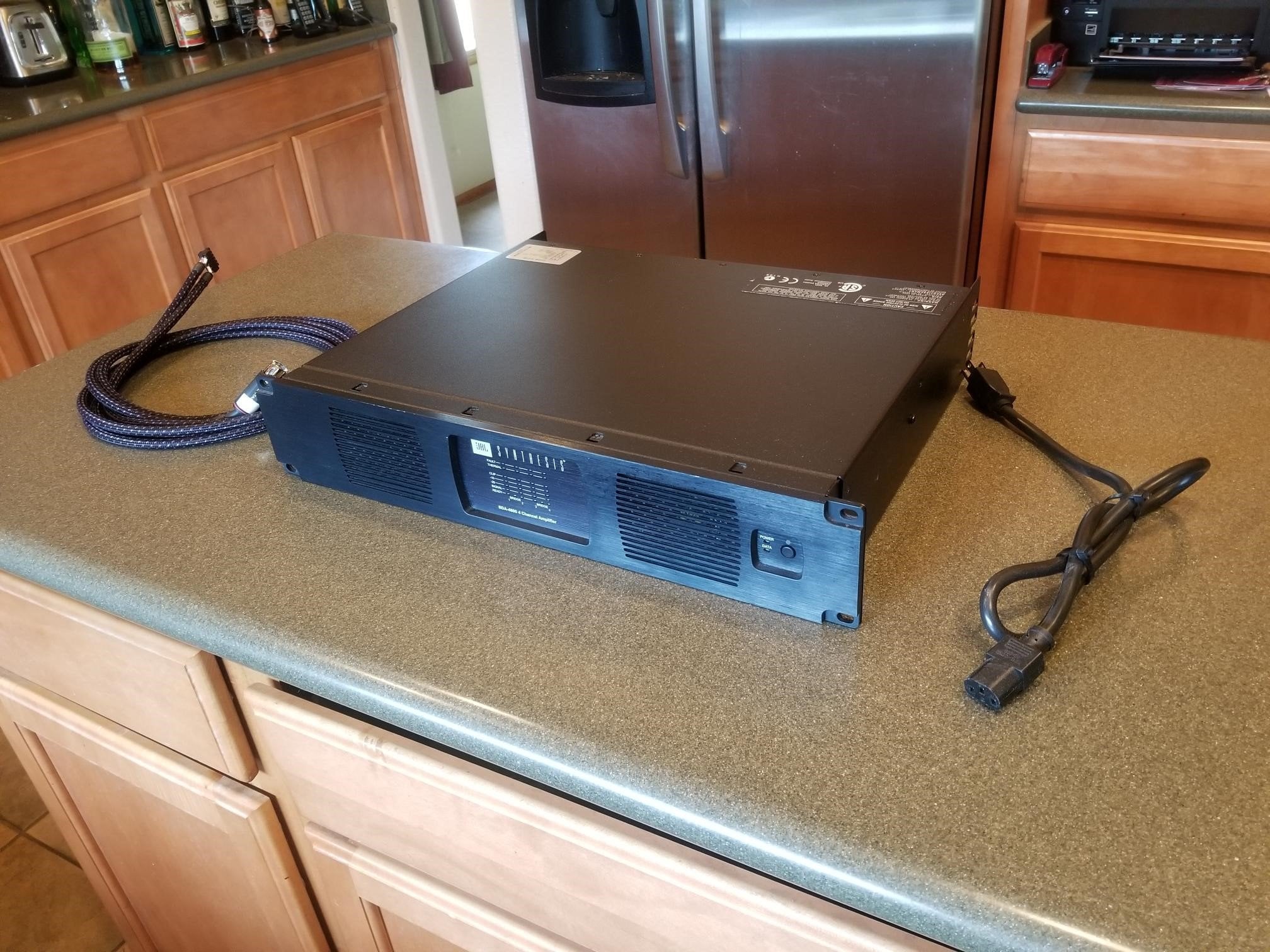 8
Demo JBL Synthesis SDA4600 Amp - Ideal for JBL M2s, 7 Series, others, PRICE REDUCED!
Hello all!
Have one open box JBL Synthesis SDA4600 amplifier that was in our demo rack for the last year or so. It's a redundant Synthesis amp that's been collecting dust for a while, so have decided to sell it (was used at one time to power our M2 center channel speaker, which we sold off over a year ago). This amp is sold with full warranty (5 years). List price was $4500, selling this one - including a pair of premium 6 ft Tributaries XLR to Phoenix connector cables -
for $2500.
For anyone not familiar, the SDA4600 is the same amp as the Crown DCi4600n, and like the Crown, can take the anechoic tunings for the JBL M2 or 7 series speakers, or can just be used as a high power amp for just about any set of up to four speakers. The amp is rated four channels, 600 watts into both 8 ohms and 4 ohms, and is stable down to 2 ohms at 300 watts. Full details are here:
https://www.crownaudio.com/en/products/dci-4-600n
NOTE - if comparing, this is the "N" networked series (as in DCi4600N) vs the non-networked series (DCI4600). Only the networked version will take the JBL M2 / 7 series tunings.
This amp was $4500 new, will take $2500 plus shipping AND throw in one or two pairs of high end Tributaries XLR to Phoenix connector cables, depending on what you need (pictured below).
NOTE 2 - These Synthesis / Crown amps have fans, so should be placed in a rack or closet (out in a room you can hear the fans running).
Please contact me at:
john
at
tsrav
dot com
or via PM with any questions or concerns.
Thanks!