Discussion Starter
·
#1
·
I have a front projector setup with home theater chairs. For most tasks the combination of my harmony remote/logitech k400 gets me by fine. However, i do also game on my htpc and a hard surface is necessary to really get some tasks done. Also helps when you're moving around a lot of ripped content to appropriate folders etc.
I decided to make a "desk" that would be supported by my cup holders in the theater chairs. All in all, cost about $20 and is working pretty good. Took about an hour to make it. Staining obviously takes a little longer...
I picked up a pine board from home depot (about $7 i think). I've had it sitting in my basement for awhile. I cut it into an oval shape using my jigsaw. I routed a little design on it (picked up a router from sears closeout. I'd never used it before thus the irregularitys lol). I picked up a table leg mount from home depot and slapped that in the back.
I picked up a cup holder on amazon for $6 bucks. So i can still keep a drink on hand.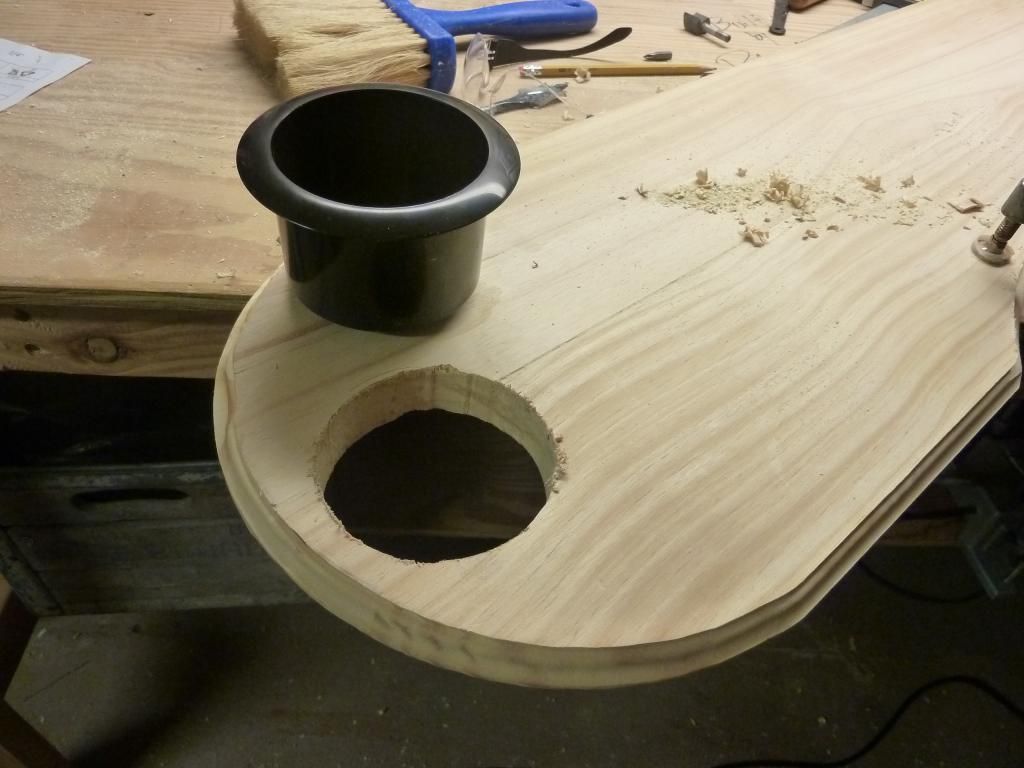 Put in a little belly cut out lol
Stained it ebony black.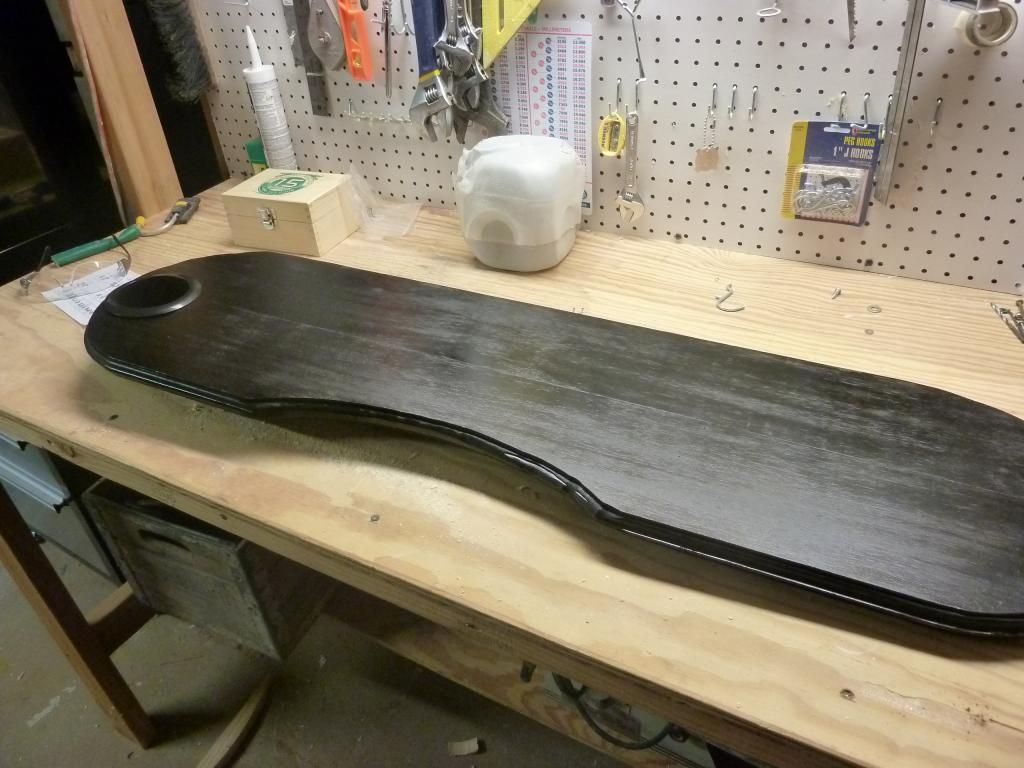 Slipped into the theater chair cupholders. It is working great for times when you need to be more productive, play games, or don't feel like using remote access ala team viewer from your workstation pc.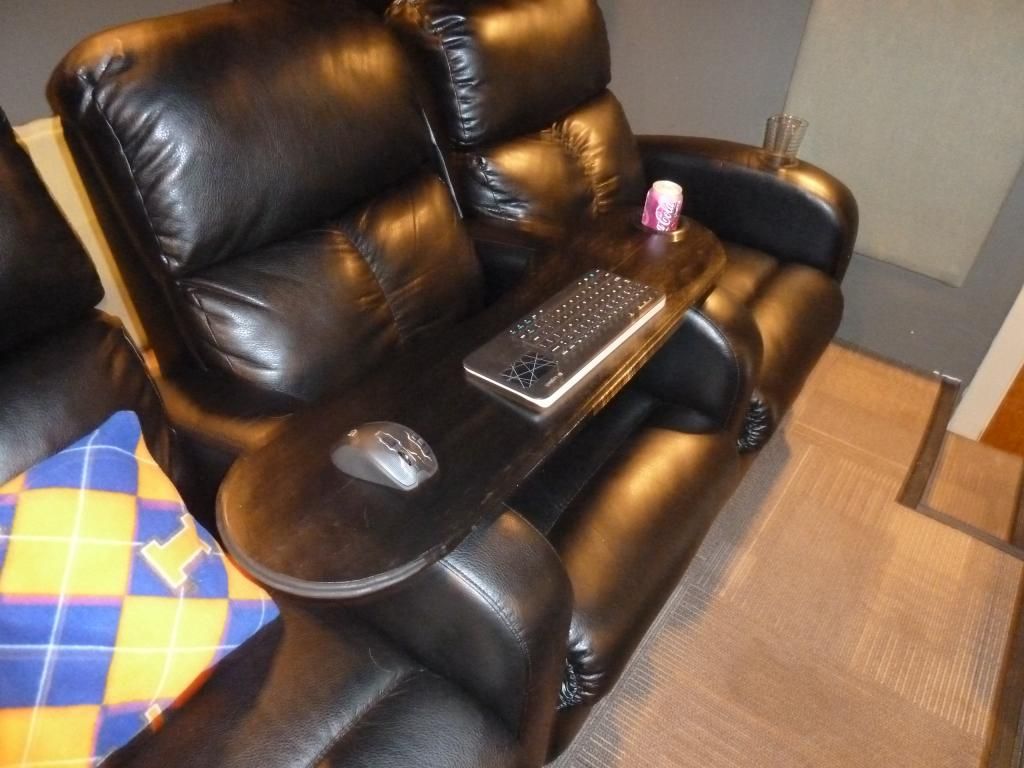 Let me know what you think.