I remodel one room of my 1975 home per year and this year it is the living room on the main floor, which is the primary room we use to relax, watch TV and movies, listen to music, entertain guests. My goal in the remodel of this room is to put as much of the good stuff from a dedicated HT into the main room of our home without it looking any different than a "normal" room - stealthy, if you will. I have some decent gear that I have put together so far that sounds pretty nice. This gear is copious and huge, which represents the first challenge of this project, which is to make it inconspicuous. I have finished the first part of this project, building it. Now it's time to finish and dial in the a/v gear, automation, room treatments.
The main goals and needs for this room are:
1) WAF
2) reference 9.2 audio with "stealth" integration
3) hardwood floors
4) family functional
Challenges
1) reflections from the new hardwoods
2) vaulted ceilings
3) large bass-traps, diffusers, ect. are not wife approved
4) multiple openings into the room.
5) rattles
6) cost
Before:
http://s20.photobucket.com/user/ocd_reef/media/Home Theater/IMG_3837_zps8d4bc893.jpg.html
This wall gets removed, an island goes where the subs are
http://s20.photobucket.com/user/ocd_reef/media/Home Theater/IMG_3841_zps82d4d362.jpg.html
This will be the new screen wall with the a/v rack built in to the wall on the right
http://s20.photobucket.com/user/ocd_reef/media/Home Theater/IMG_3838_zpsb695e42e.jpg.html
http://s20.photobucket.com/user/ocd_reef/media/Home Theater/IMG_3839_zpse75e4ebb.jpg.html
The fireplace gets covered in stone veneer
http://s20.photobucket.com/user/ocd_reef/media/Home Theater/IMG_3840_zpsf51f9711.jpg.html
Now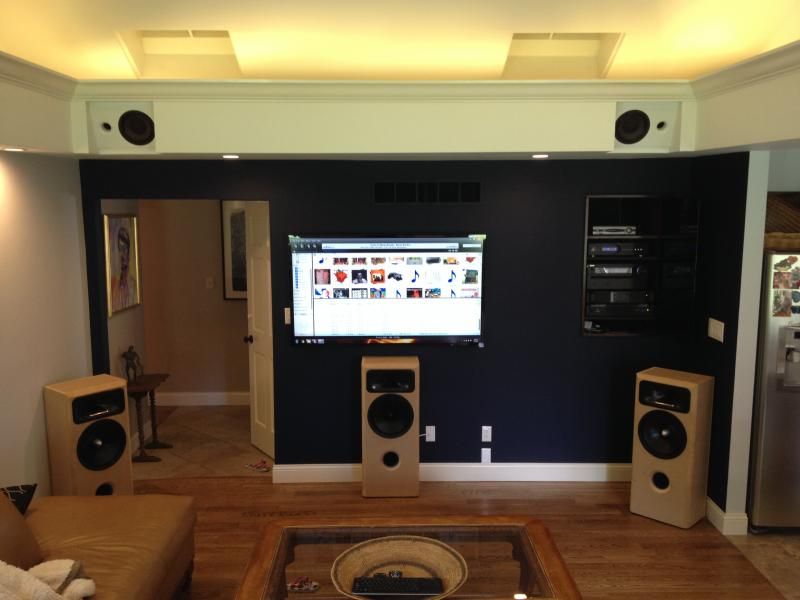 [/URL]
SDX15 ported build thread
HERE