Discussion Starter
·
#1
·
Looking for some insight about the room response of my MFW-15s.
I took some measurements and got the following results: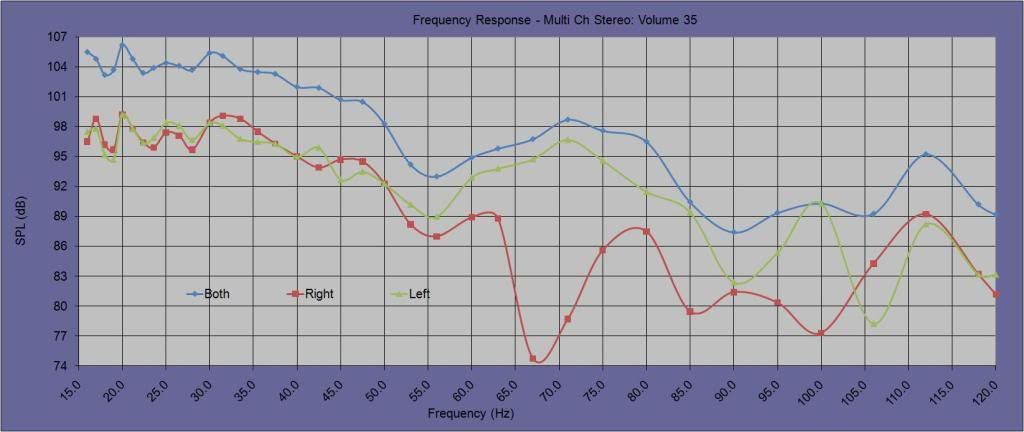 Let me first mention that my room is not sealed. The left wall is a pony wall and looks down into our great room. Hence, the different response from the two MFWs. They are each placed in the front corners of the room. Here is an old drawing of the room that shows tower fronts in the corners. I no longer have those. The subs are now in the corners and I have bookshelf fronts above the subs. I have built a new rack that is longer and fills the space between the subs.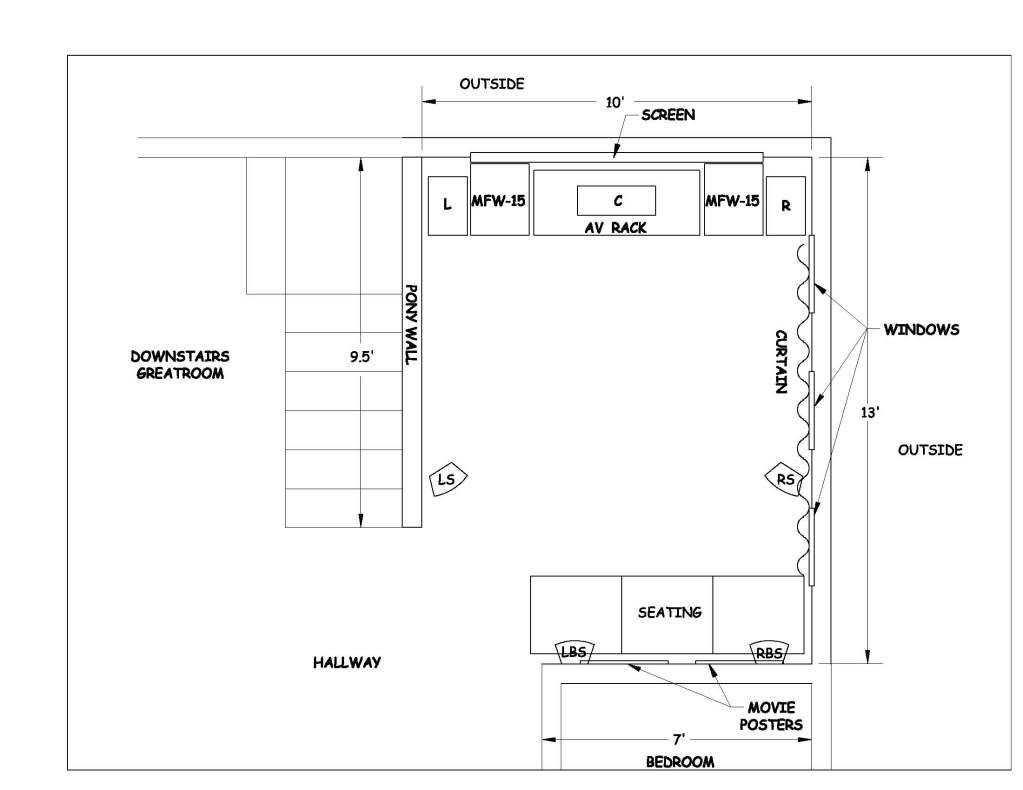 Long story short-the subs are not moving to a different spot.
As seen in the above graphs, the subs behave very differently from about 50-110 Hz. Would adjusting the phase on one of the subs or the distance in my prepro help to flatten the nulls? Or do I need some kind of EQ?
Im gonna play around with stuff tonight, but I thought I would throw it out there beforehand.