Discussion Starter
•
#1
•
Figured Id start this thread since so many of you guys have helped with advice/info/sims. I thought you guys might like to see the finished product.
I finally decided on a pair of LMS's, each in its own 4.0cuft sealed cabinet. Power will come from a FP14000k clone amp. The cabinets will be made by the guys from eD.
As of today the LMS's are scheduled to arrive this Friday. The amp should be here sometime next week, and the cabinets about a week and a half from now. Up to this point everything has gone as smooth as can be. The PE guys shipped out the sub's the very next day. Johnson from Sanway has been great! Very prompt responses and always took the time to answer all my questions. Alex from eD has also been a pleasure to deal to with.
As for the cabinets, I ended up going with a 24W x 20H x 22L. It will be made out of 1in. mdf with a triple front/rear baffle and the driver will be recessed. It will have the rounded-off corners, a grille, and finished in satin black paint. One of my goals with this project was to have the sub look like it came from an ID company. Hopefully I acomplish this goal.
I'll start adding pics as the parts start arriving. And of course any and all comments/feedback is more than welcome.
Thanks guys!!
EDIT: I thought i'd make it easier and post all the build pics in this 1st post:
Twins arrived safe and sound.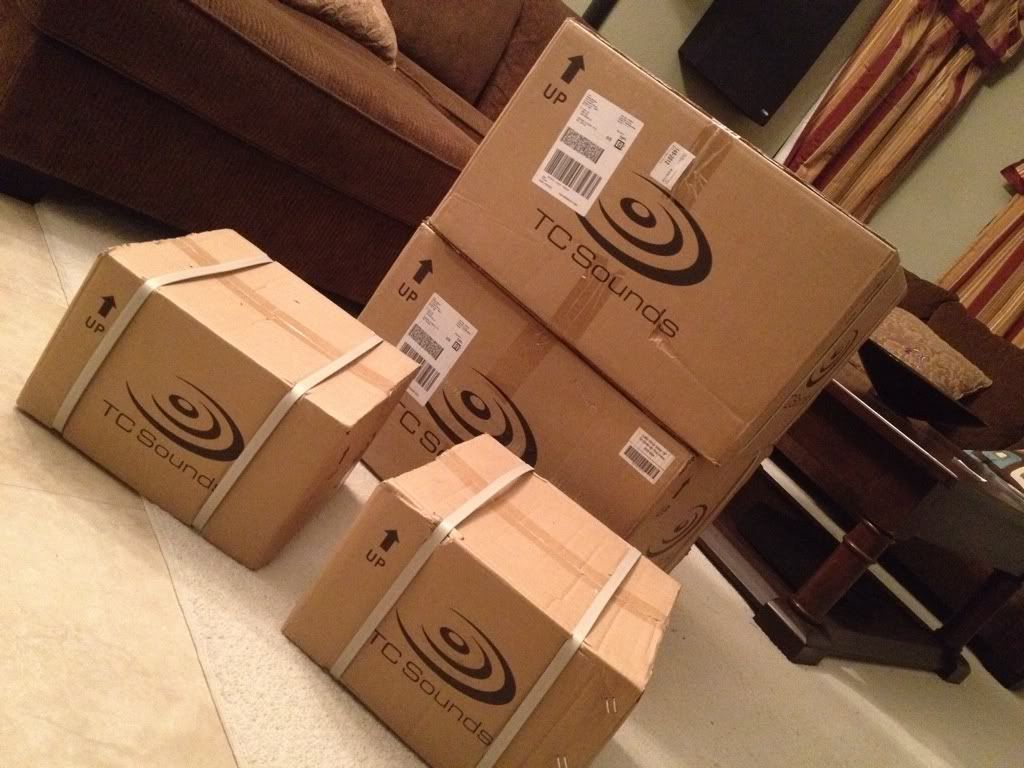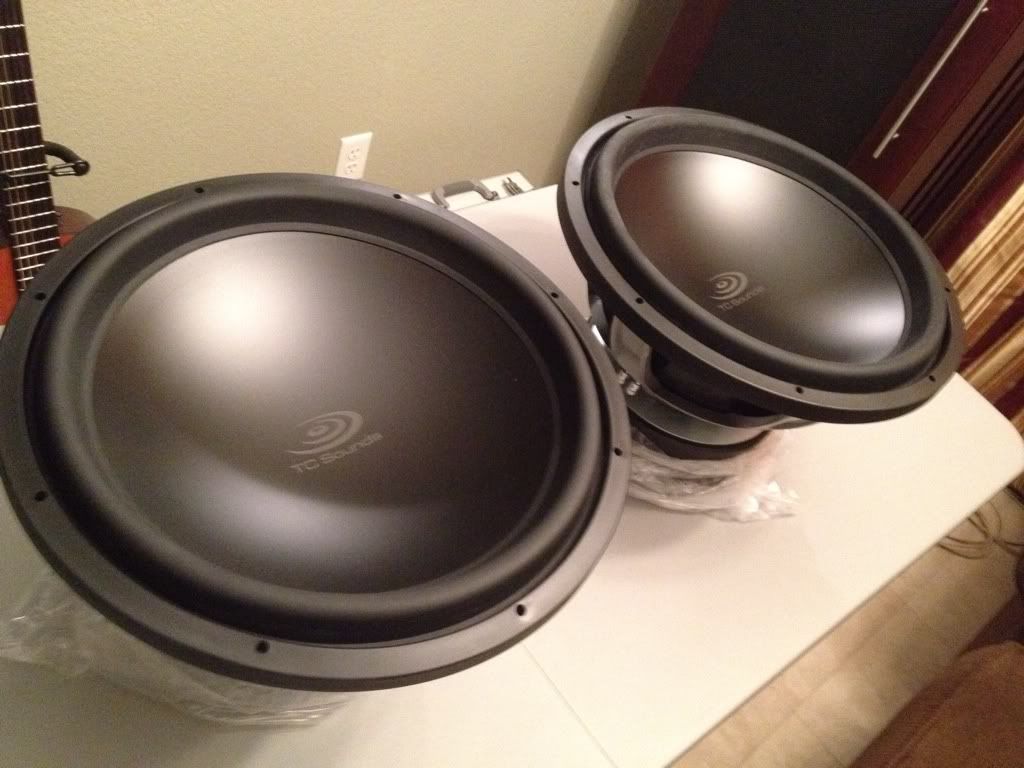 Packaging was the best I've ever seen. I mean this thing was quadruple boxed!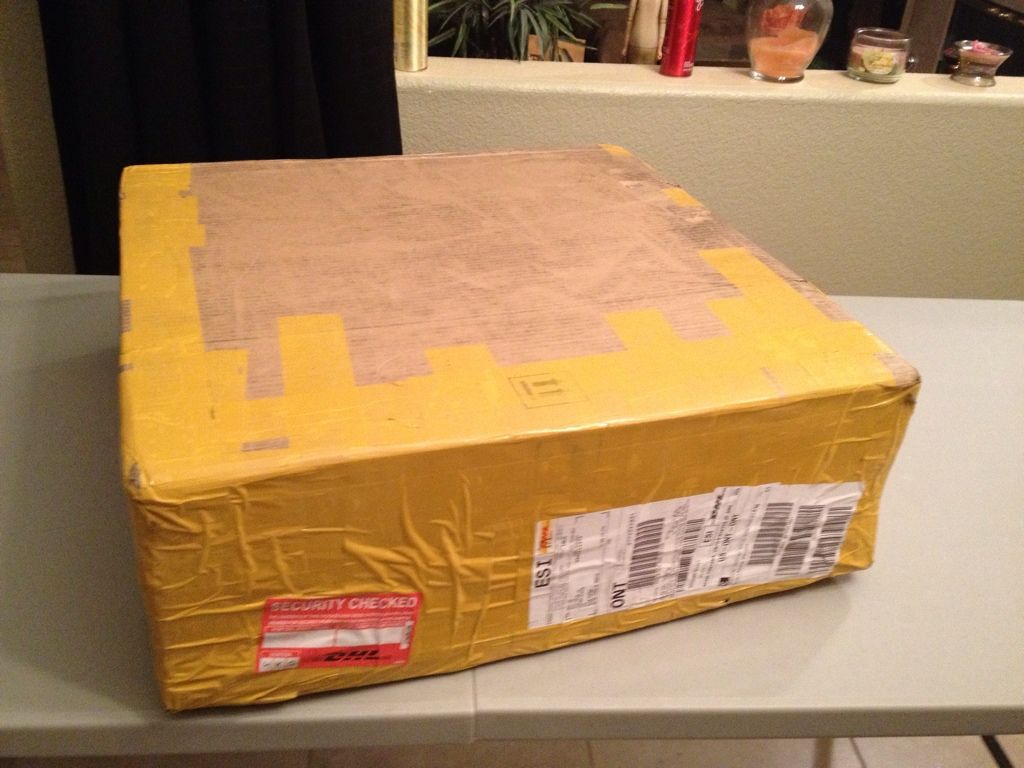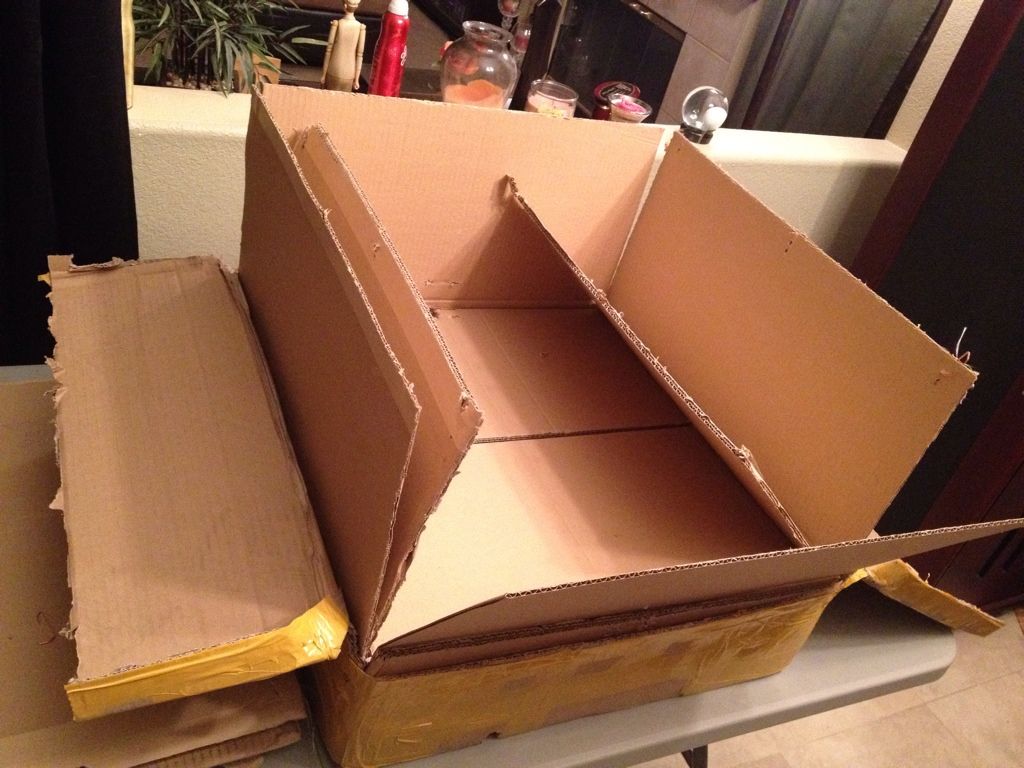 Powered on: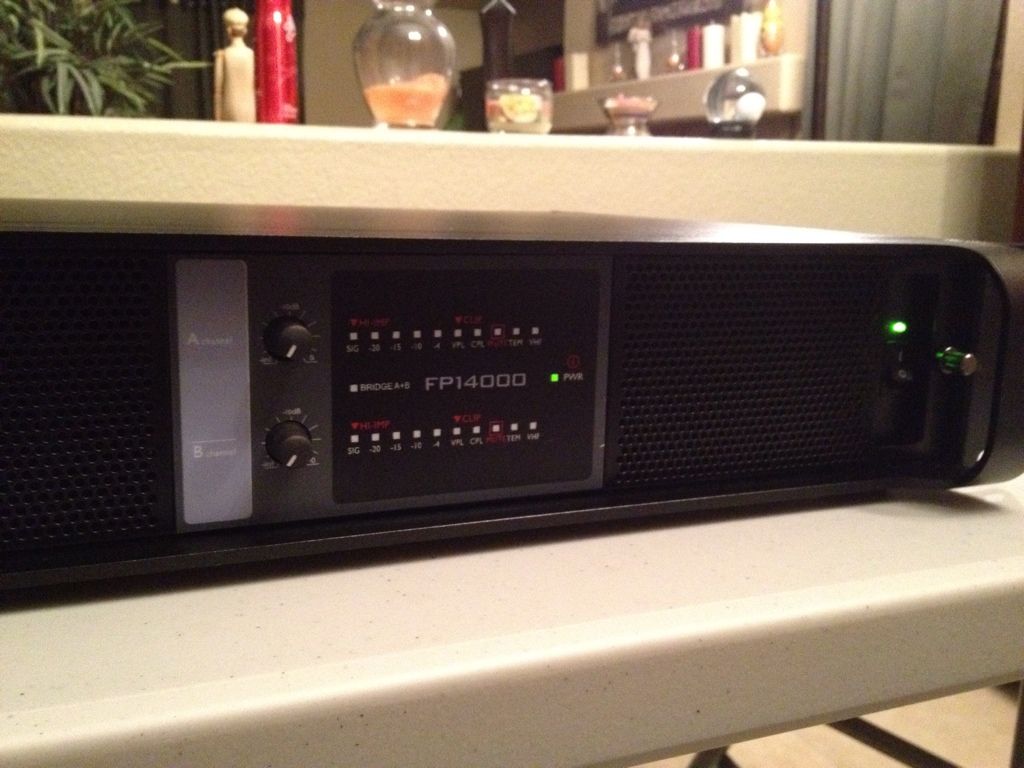 Test rig: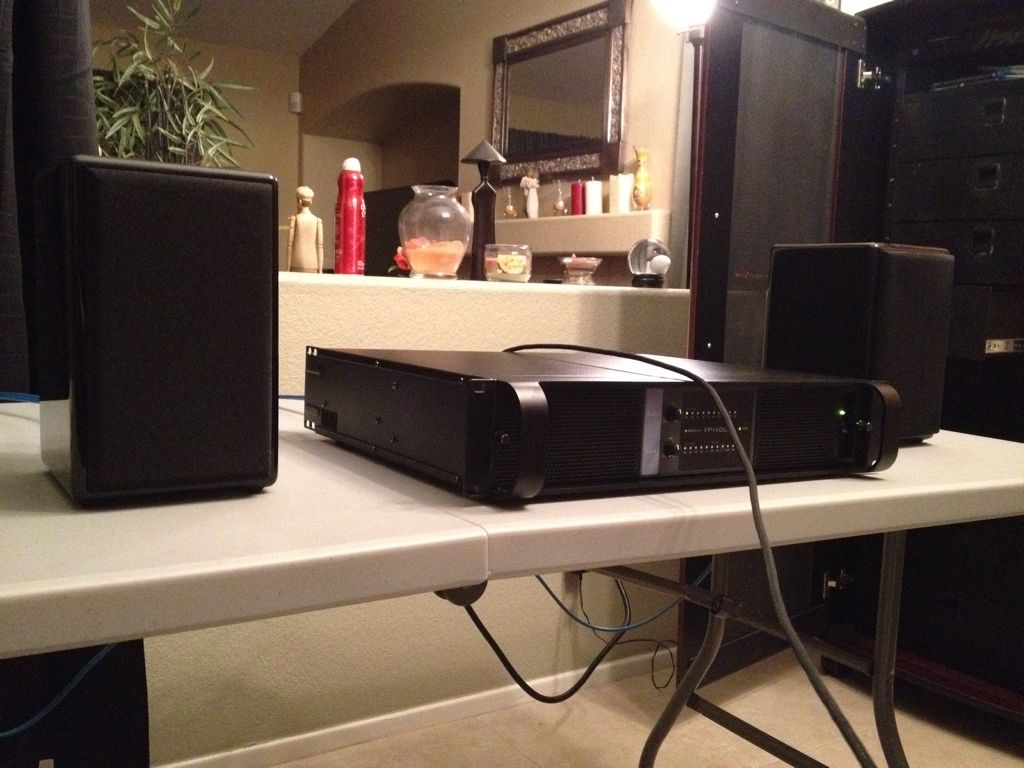 It's new home: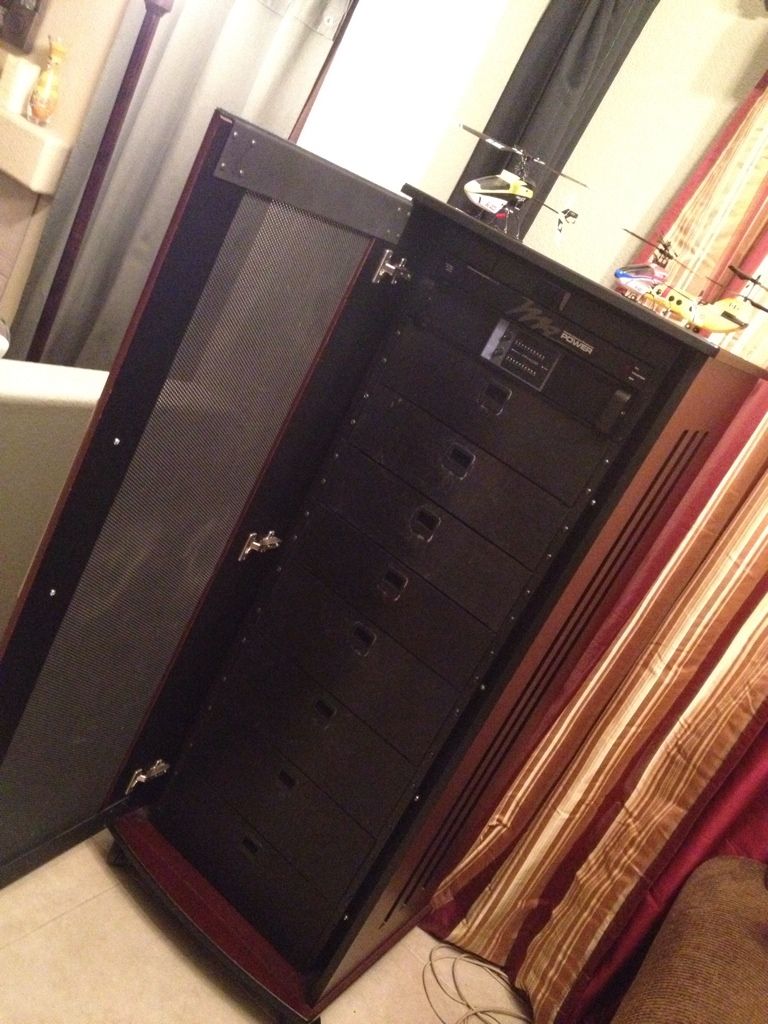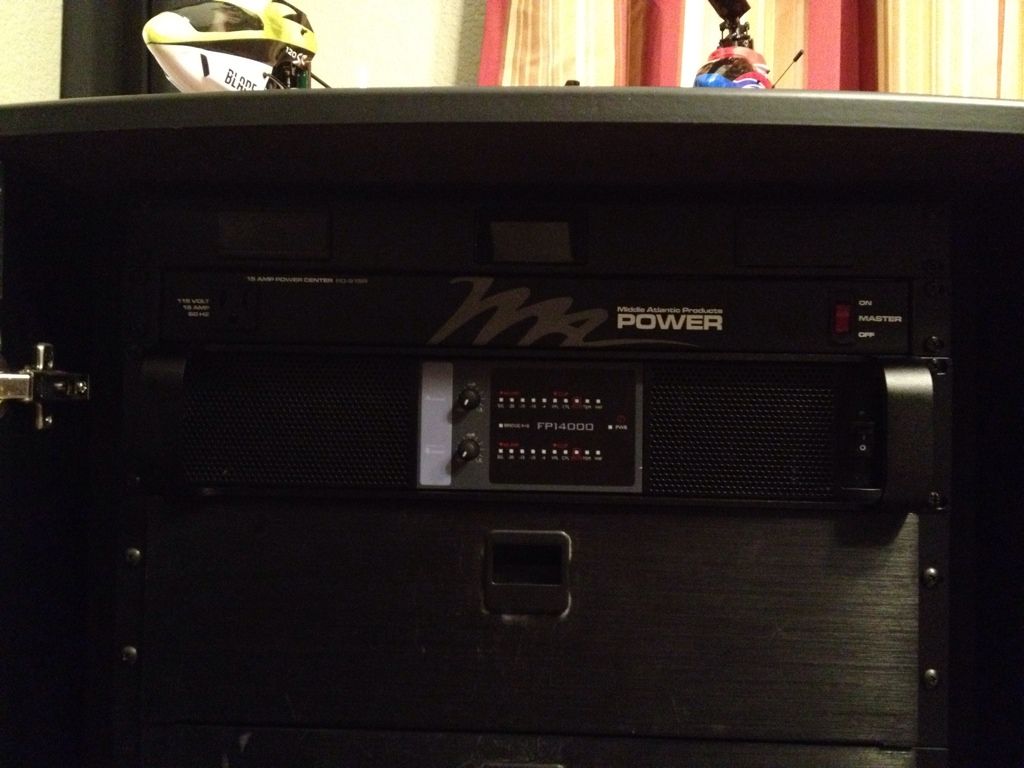 Also the Sunon (quiet) fans are GREAT!! They're no where near as loud as I thought they would be.
Some pics of the cabinets before going into the paint booth. Getting closer guys!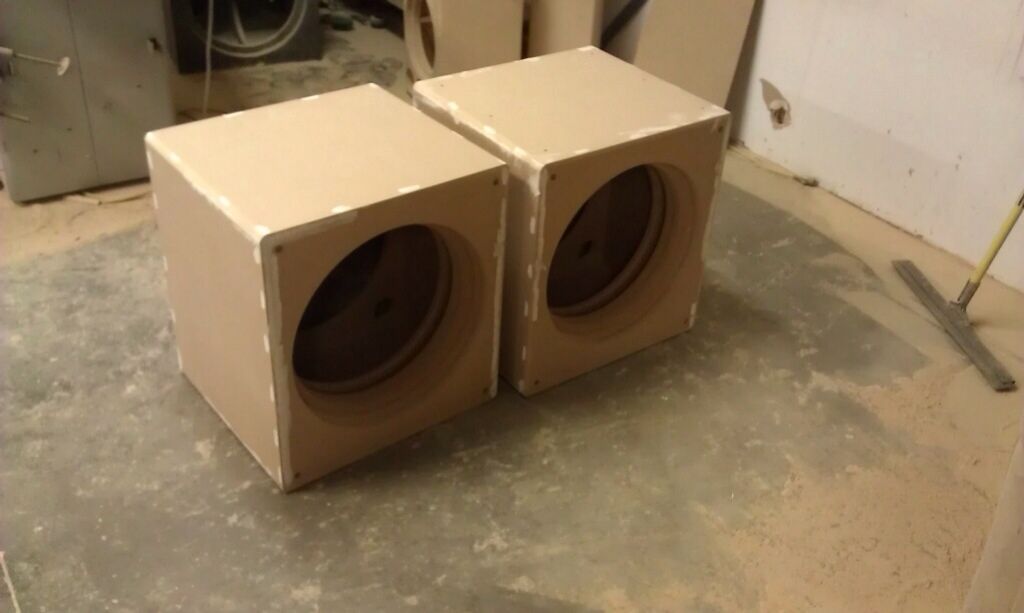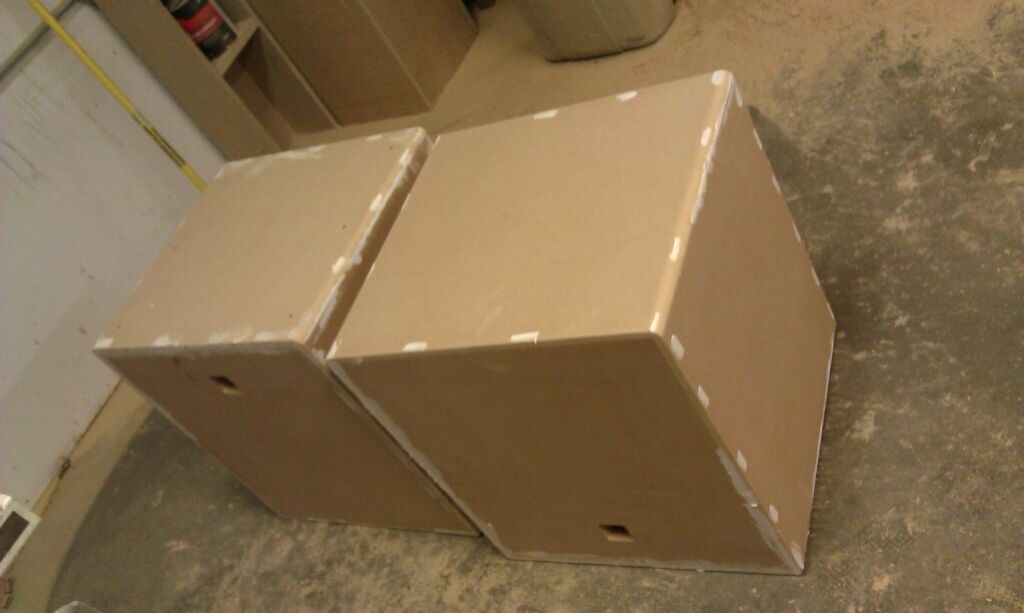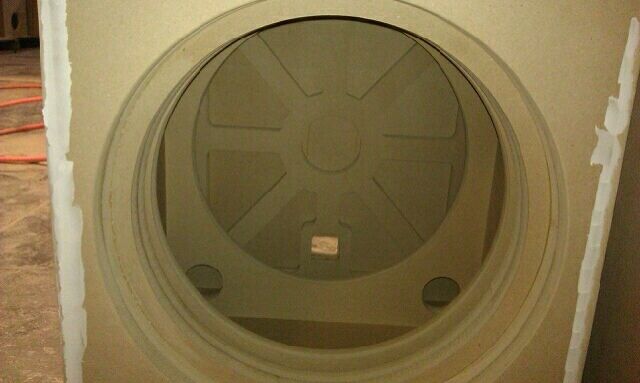 Got the last couple of cables/adapters from Blue Jeans Cable today. All set now, just waiting for the cabinets to arrive this coming week.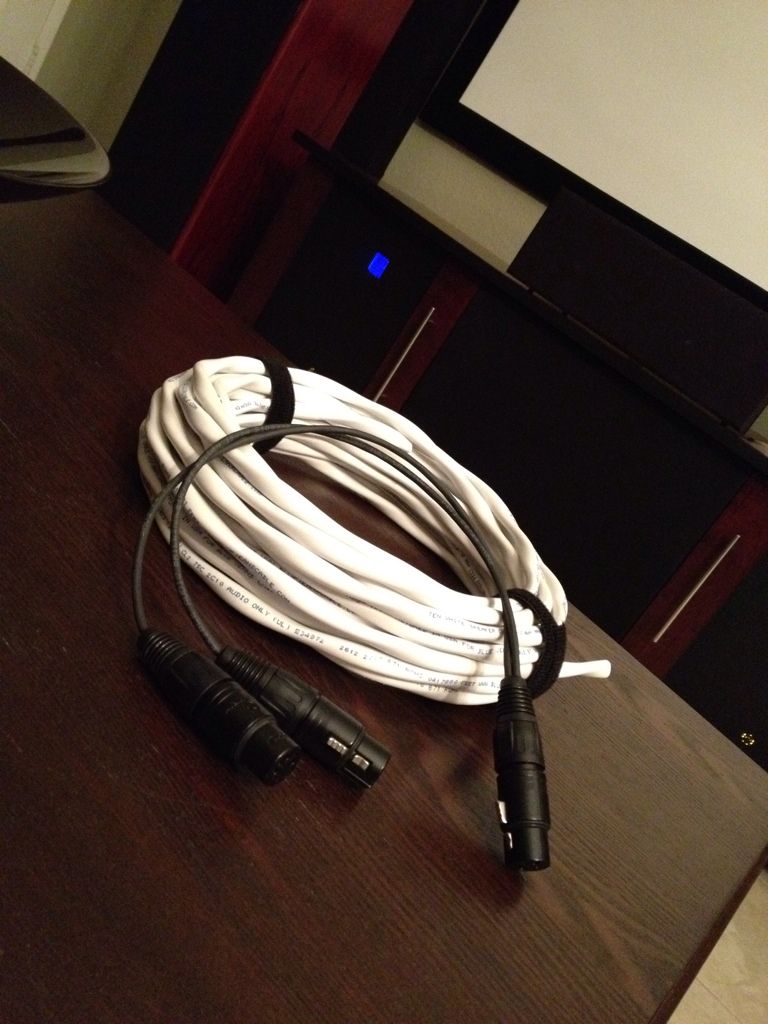 Cabs are here. ;D
They survived the trip without any mishaps. The packaging was minimal, but stuff was placed in the correct spots to avoid any damage. They are very very well made. They have a textured finish very similar to my old Conquests, and like the Epiks the boxes are SOLID.
Time to put them together.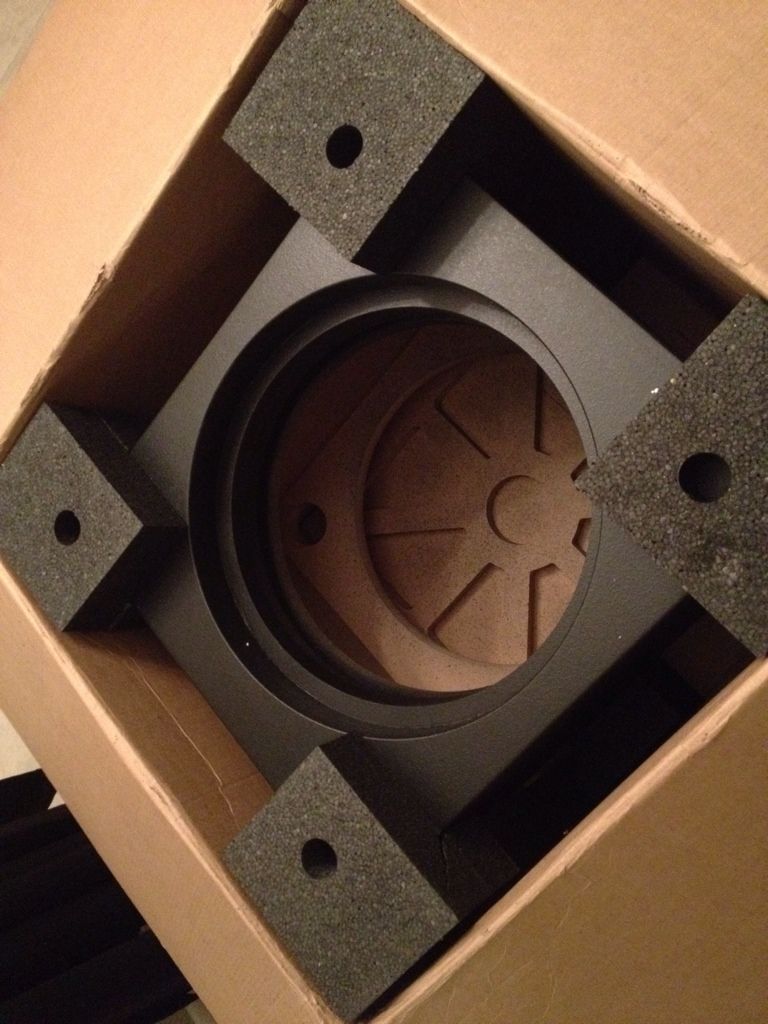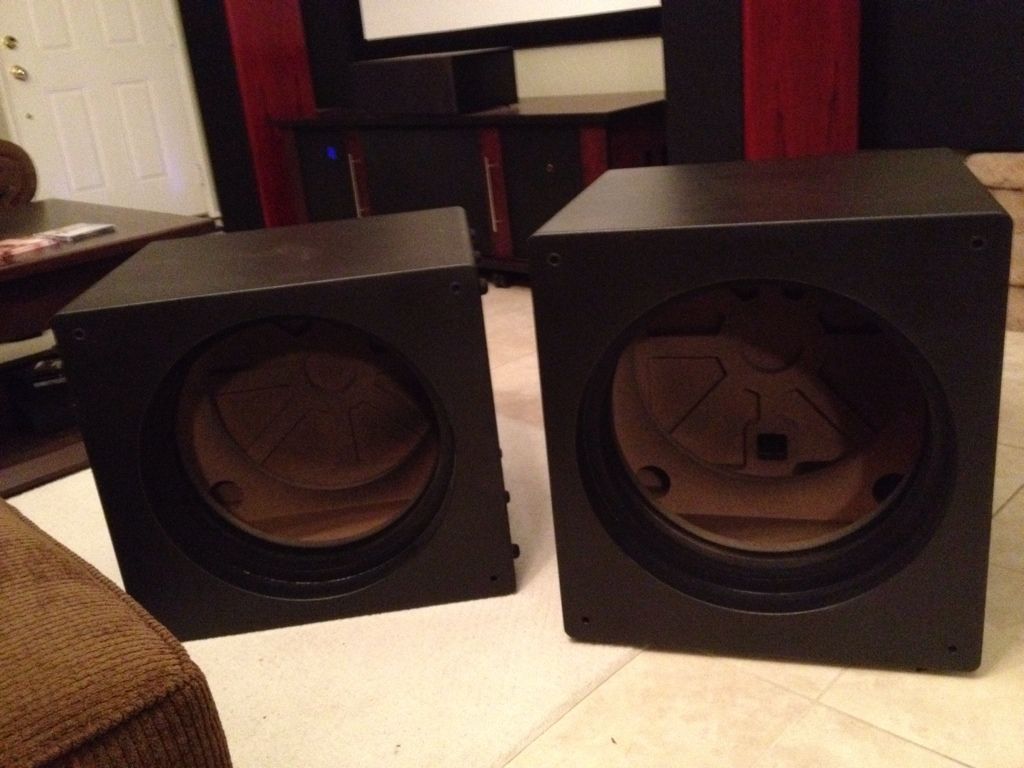 Cabs all loaded.
DAMN these things are heavy!! I'm just glad I got the TC SOUNDS logo somewhat lined up without losing a finger. Mounting a 90lb driver in a recessed hole isnt exactly fun.
Some pics of the finished product.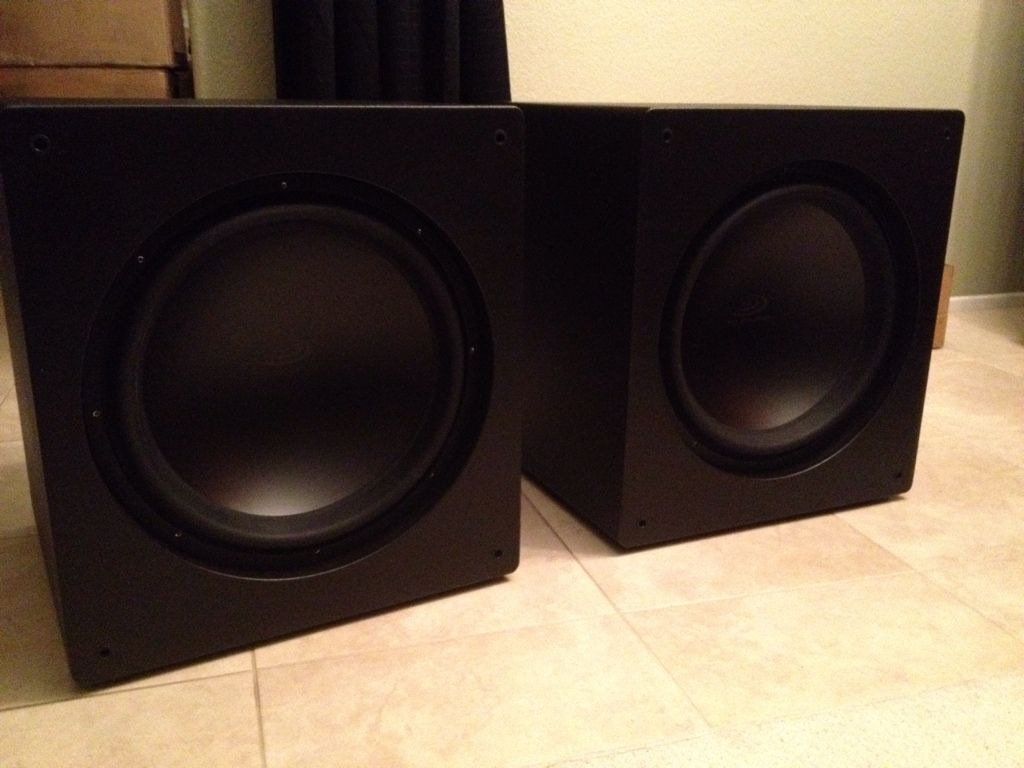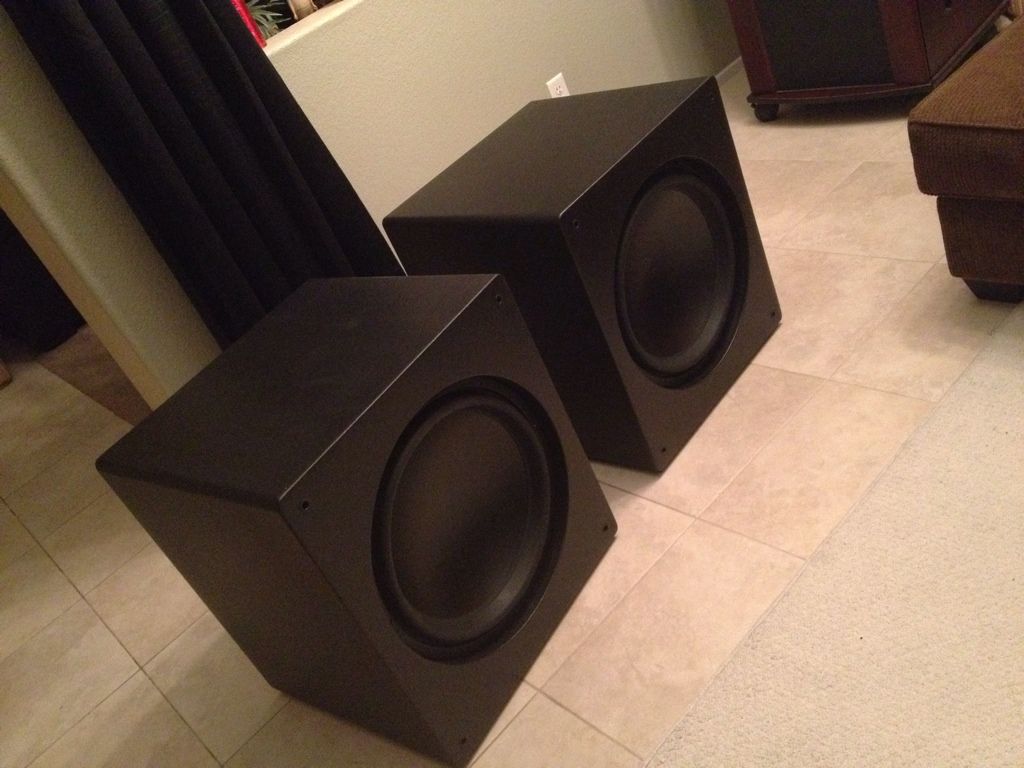 Grills are here! eD shipped them extremely well packed. Finally all done! And just in time to proctect them from the kiddie party we're hosting today.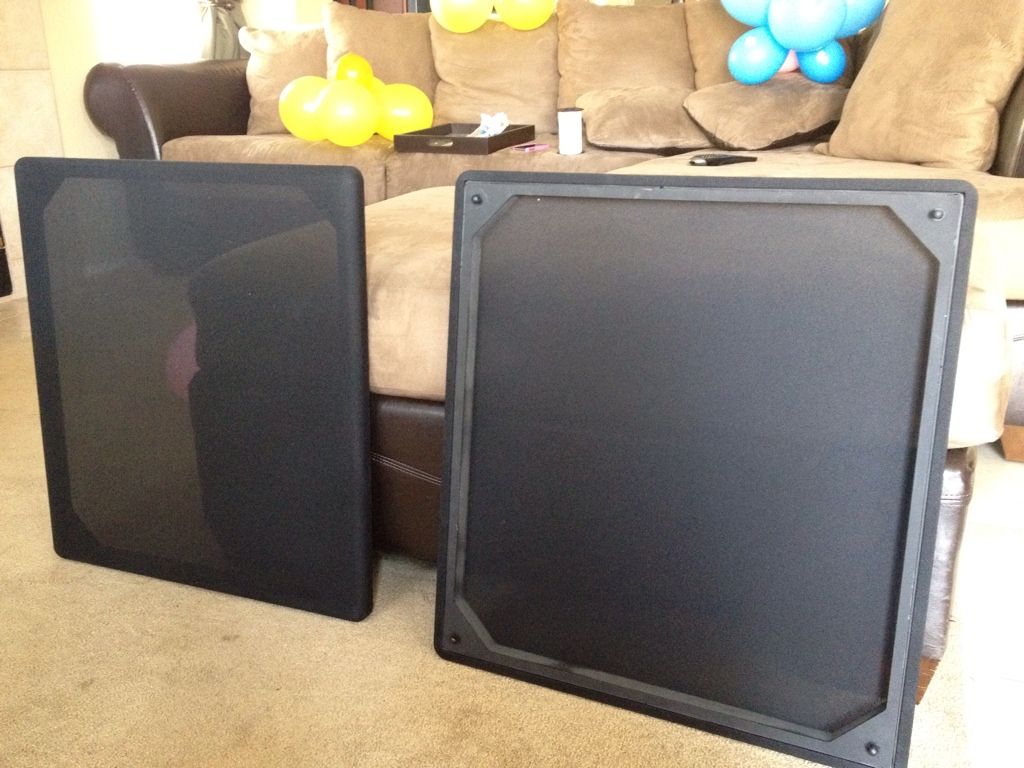 And some high res pics of the finished product.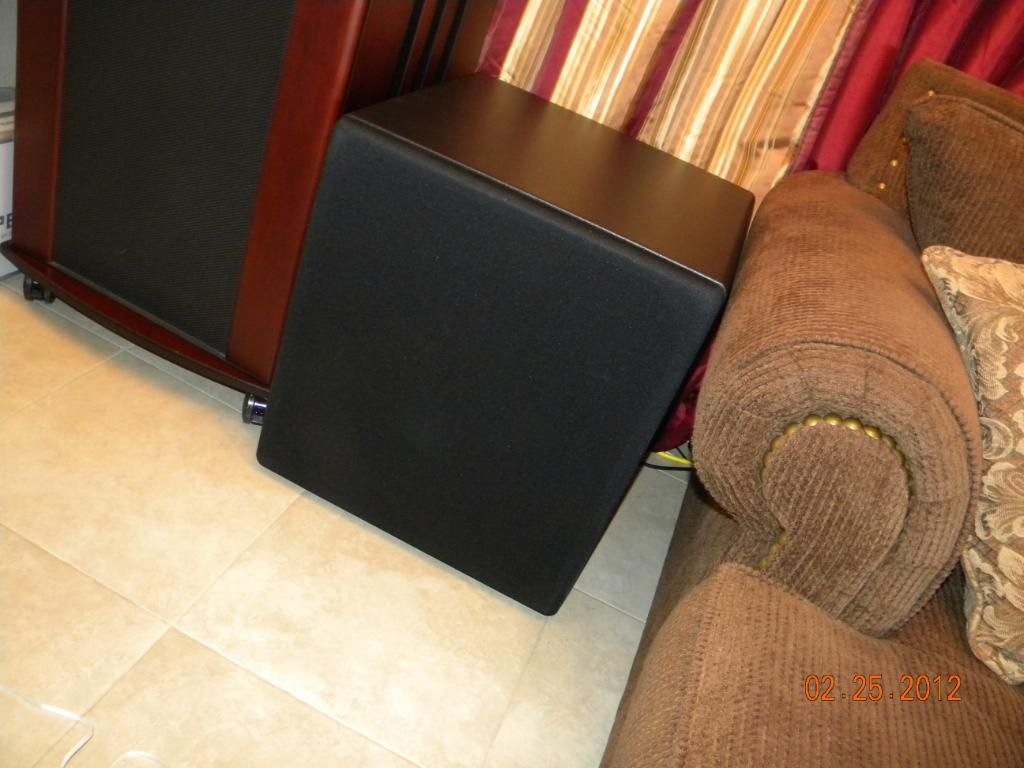 Ok fellas, next 2 cabs are done. Should be getting them sometime next week. Getting closer to quads!!!! ;D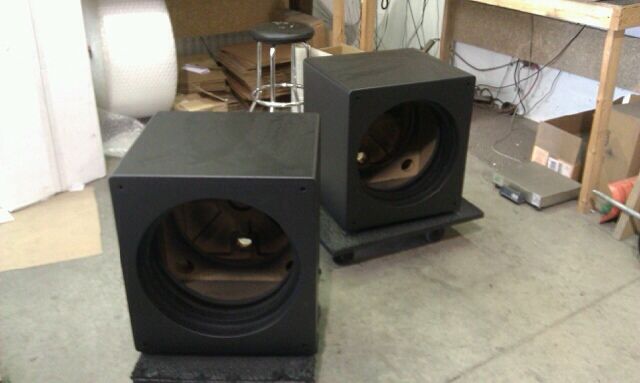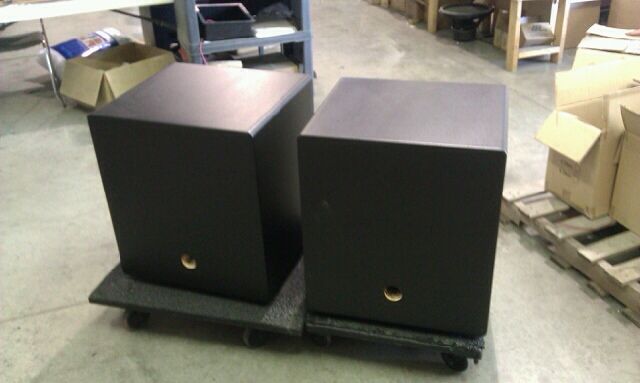 Ok guys, here's some detailed pics of the new cabs and also a few pics to give ya an idea of what the 4pk will look like. Ignore the dust spots on the cabs. Enjoy!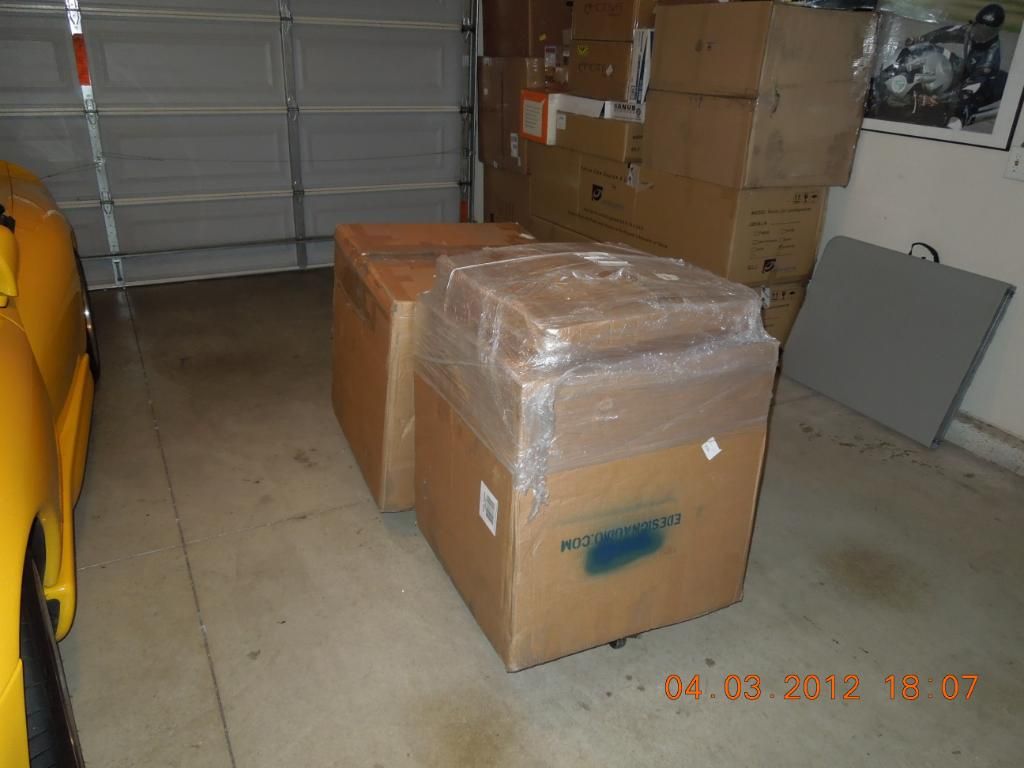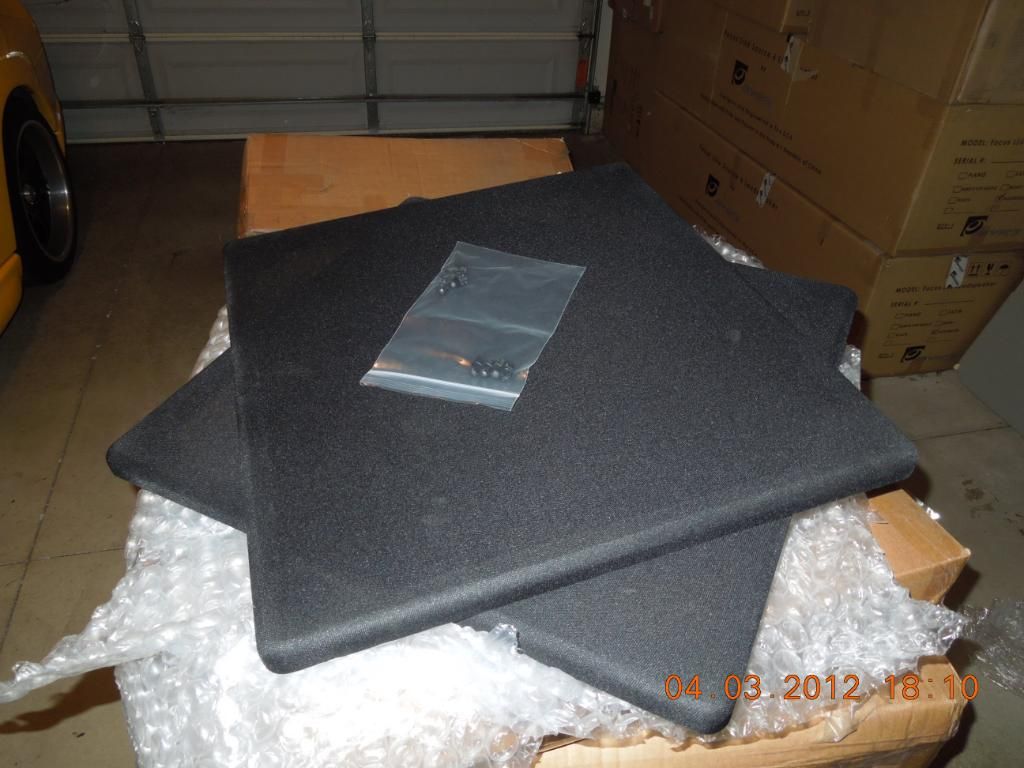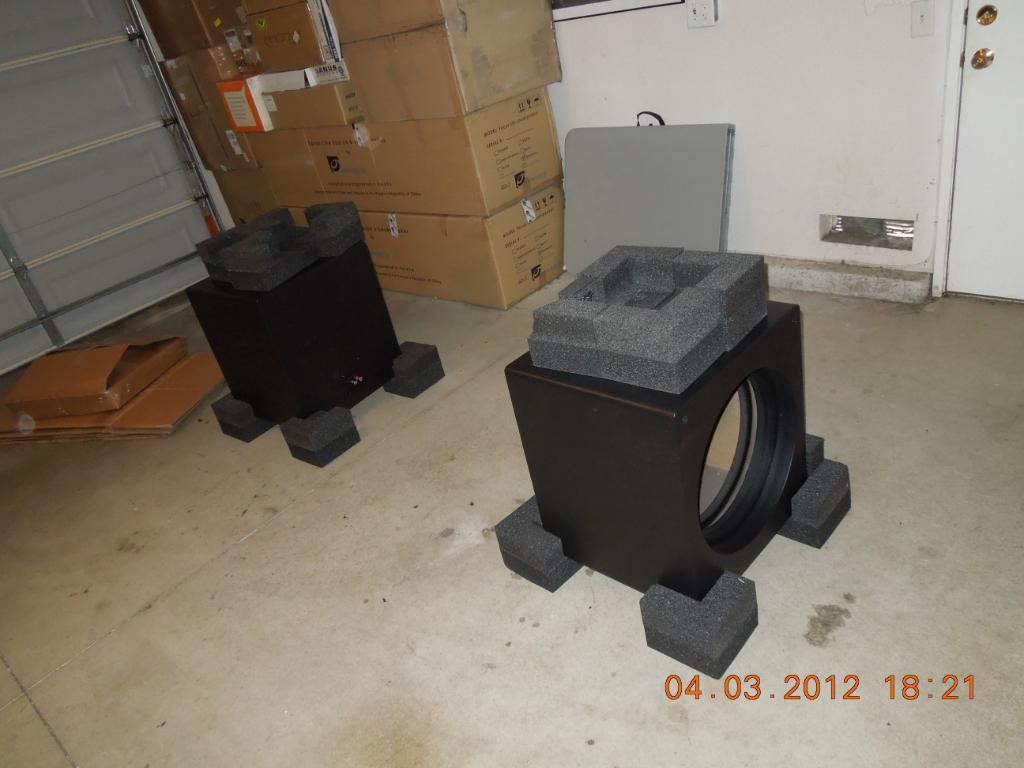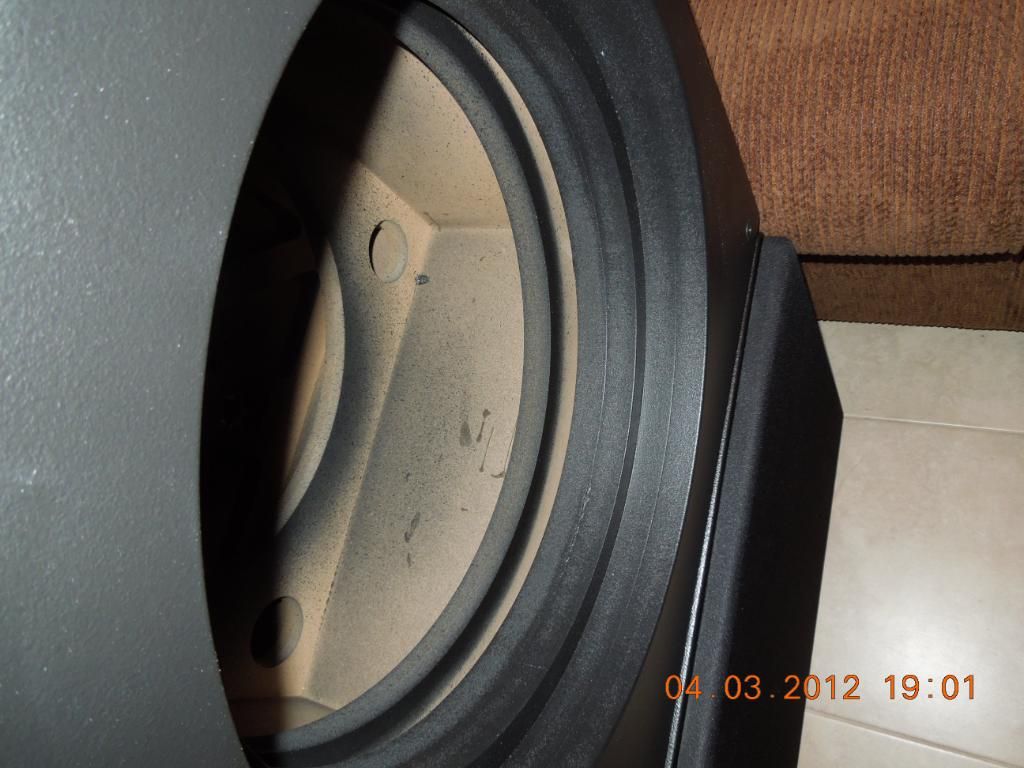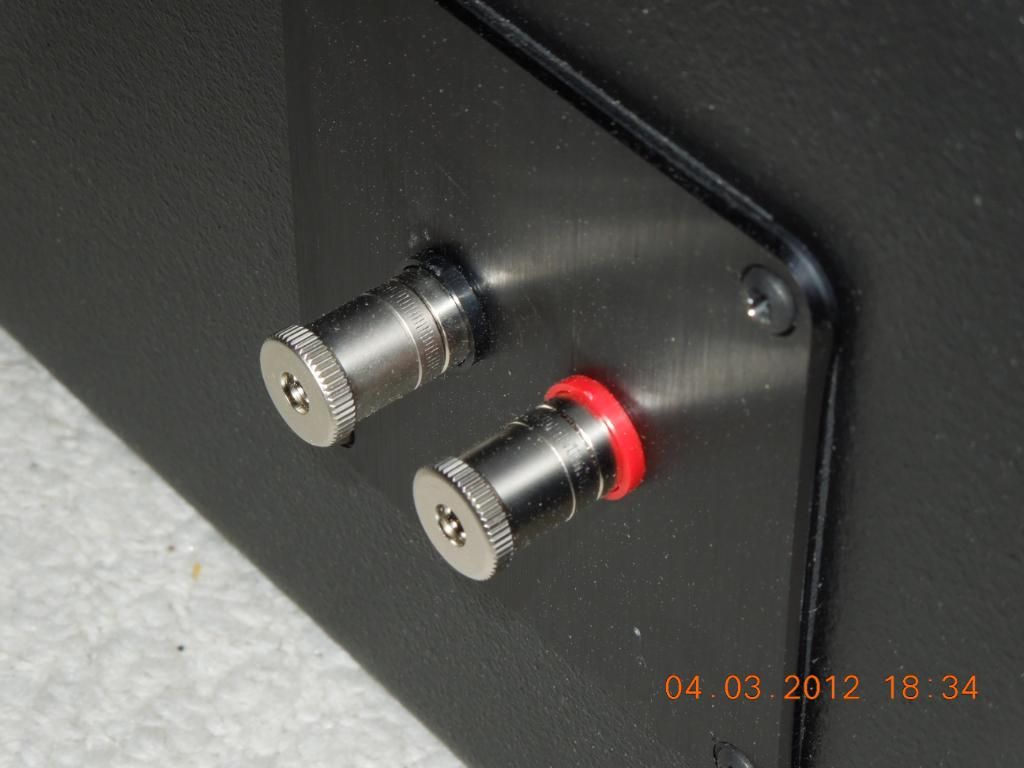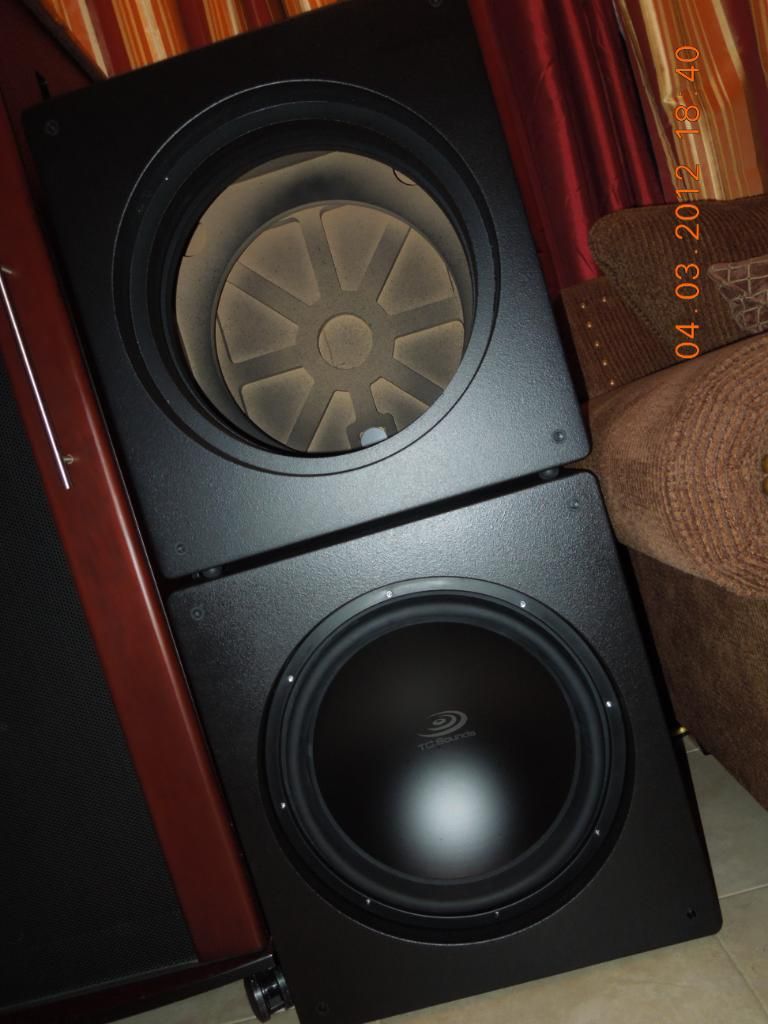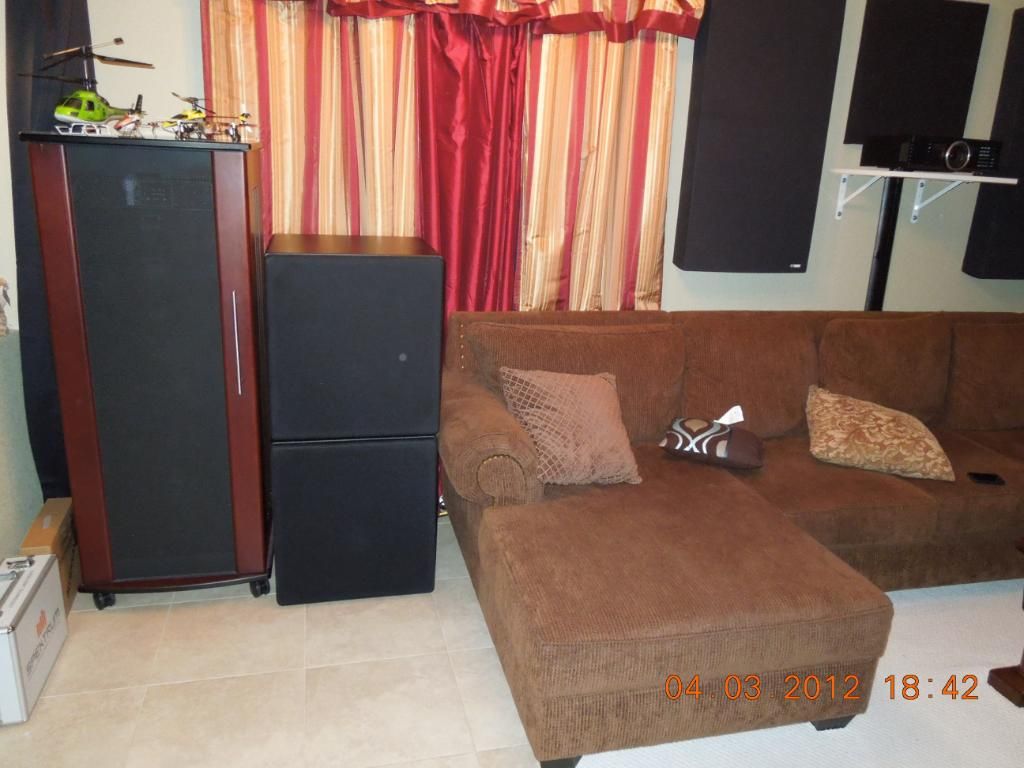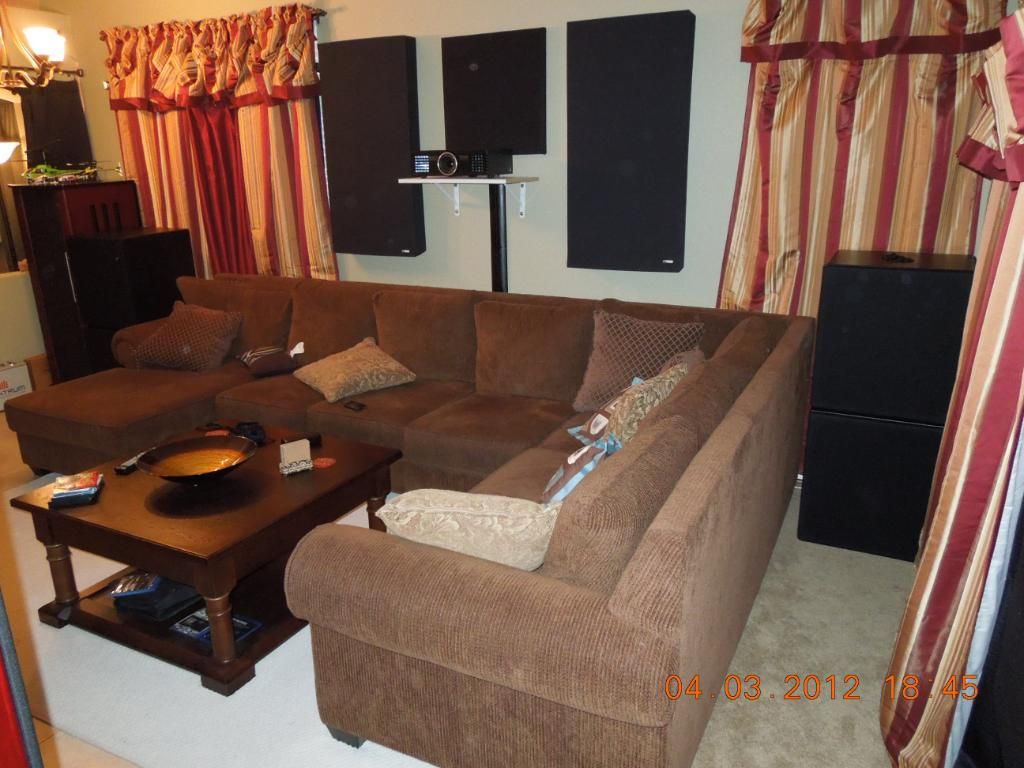 So I had BJC custom make me a 4-1 XLR splitter. I wanted to keep the signal path to the sub amps as simple as possible, so i figured this was the best way to go about it.
BTW, 3rd driver gets here Monday! One amp and more driver left! WOOHOO!! I can see the daylight now! ;D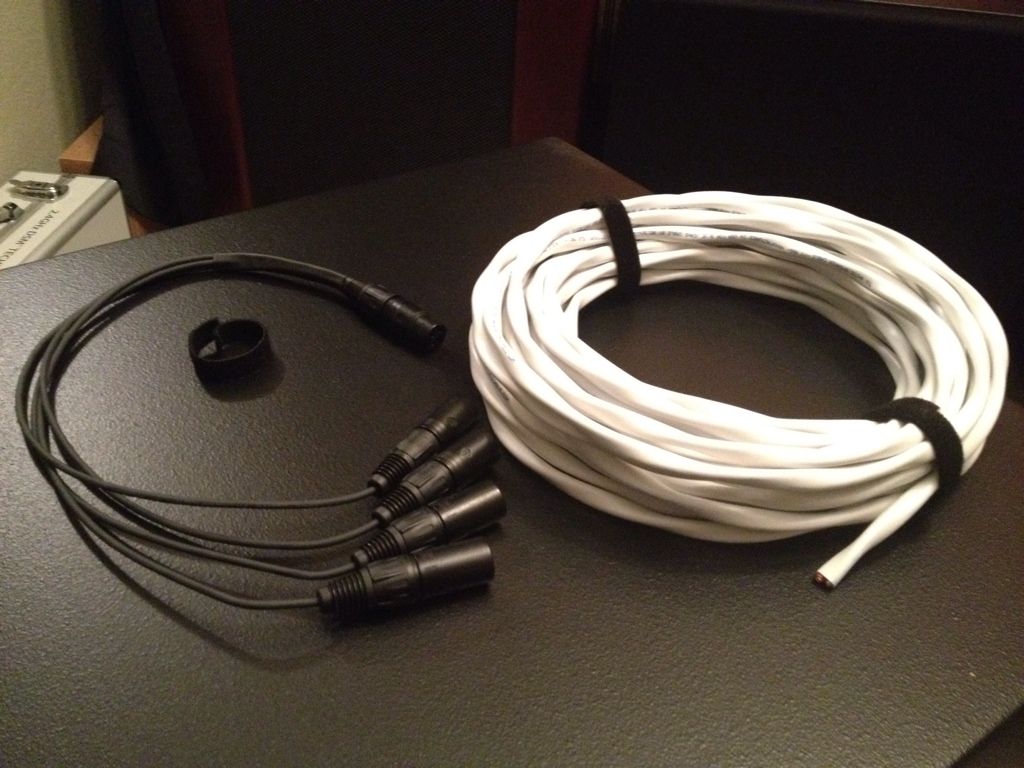 Driver #3 is here! ;D
Preping the cab: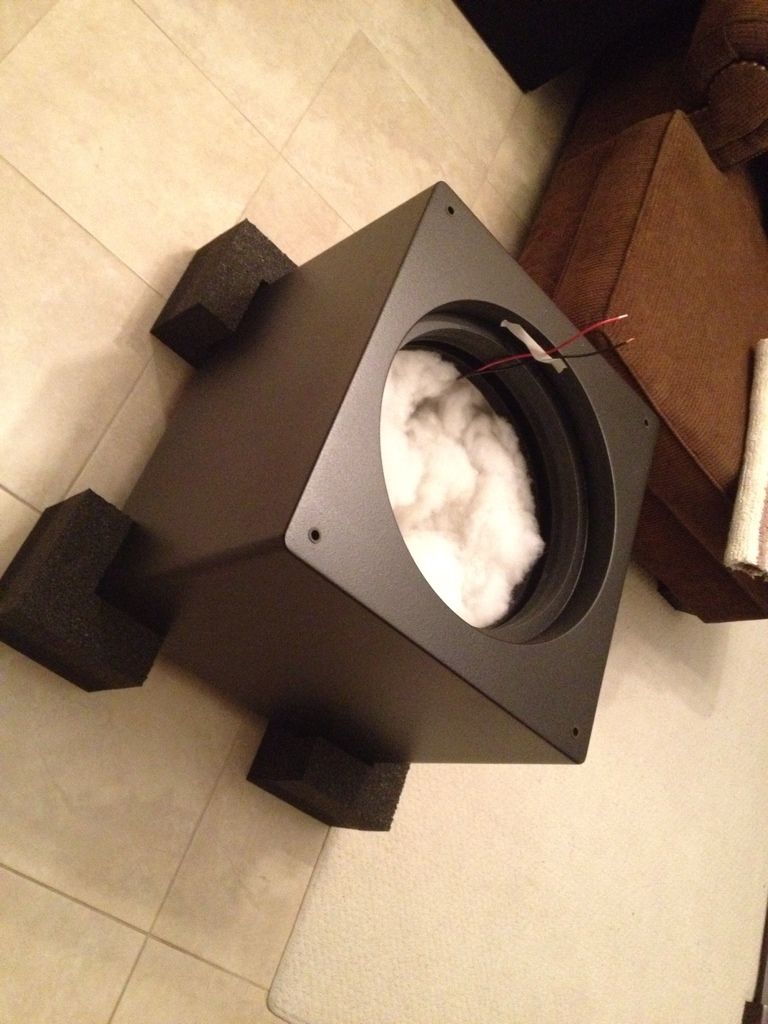 Driver assembly followed by some free air testing:
Loaded! Thank god I heard about the zip-tie drop-in method.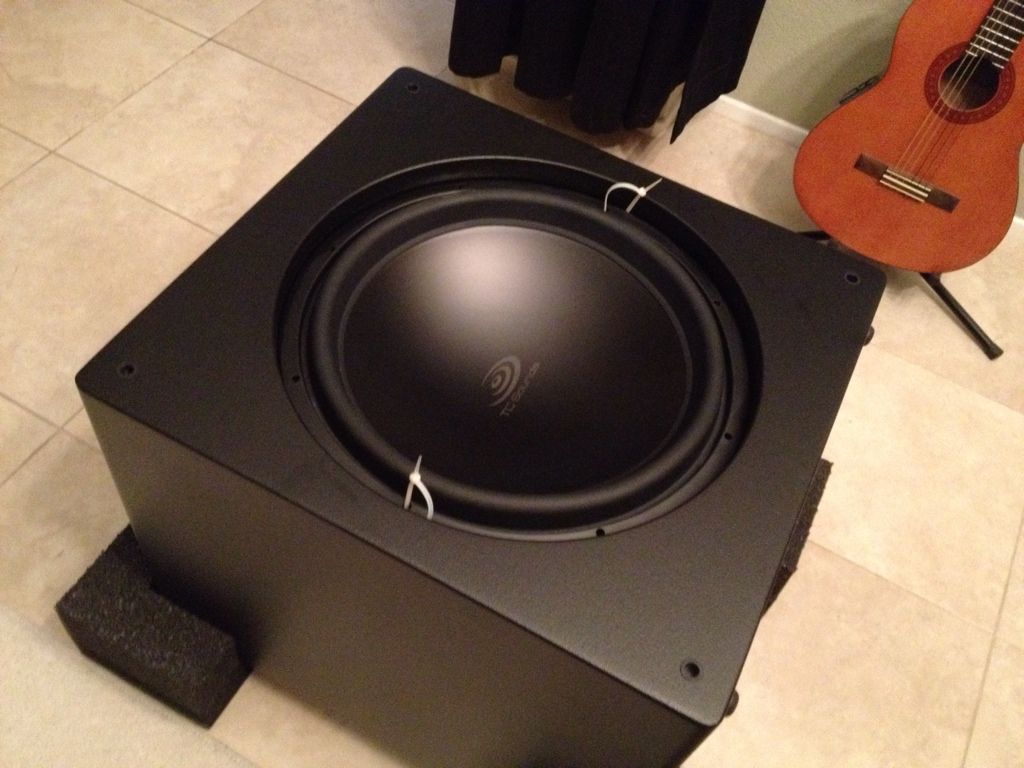 Stacked!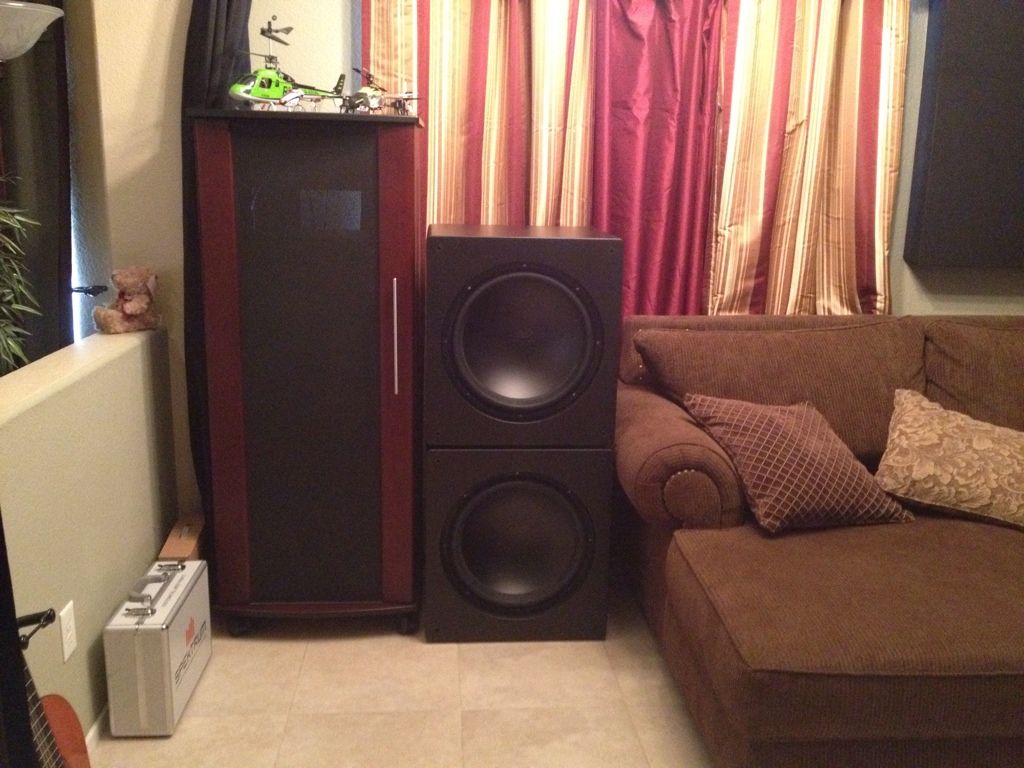 FedEx arrived a day early with sub #4. Just need that 2nd amp and I'll be all set!
Loaded!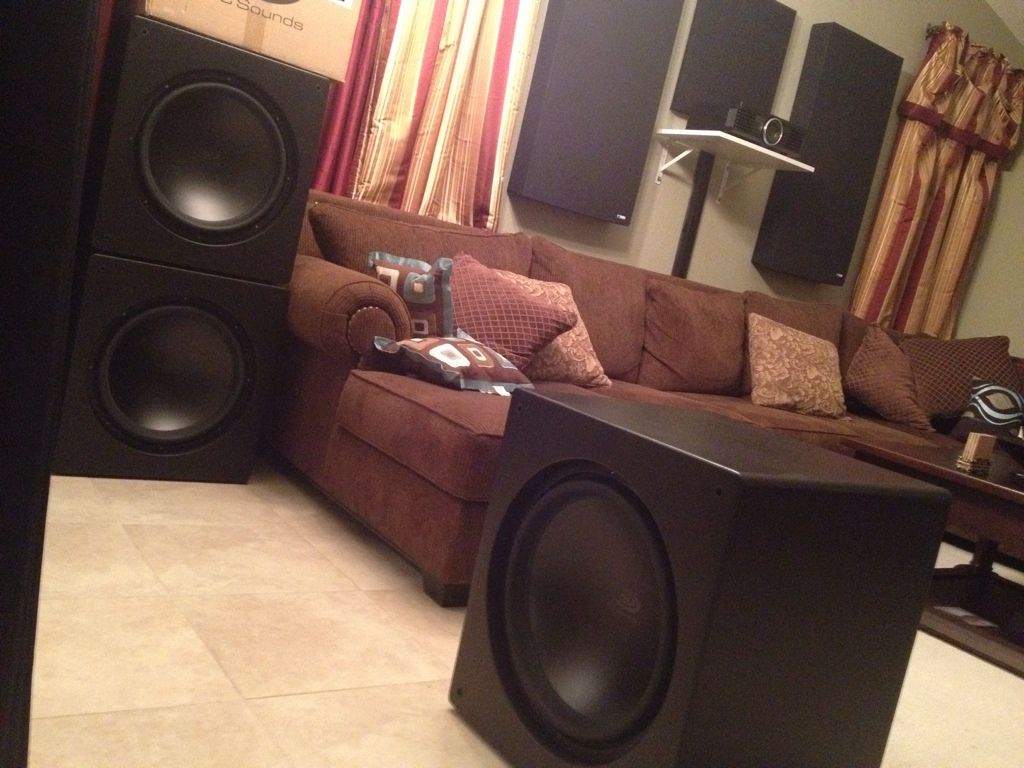 Stacked!