Discussion Starter
·
#1
·
I have an idle pair of Eminence Alpha 8A woofers with glorious purple cones and I got to thinking.
I have some black transtint. If you don't know about this product you can google it, but its a dye/ toner mostly for woodworking. Its soluble in water, alcohol, lacquer, shellac etc. Water and alcohol don't add mass to a cone because they evaporate. And a few drops of dye are absolutely negligible. So out of convenience I tried water.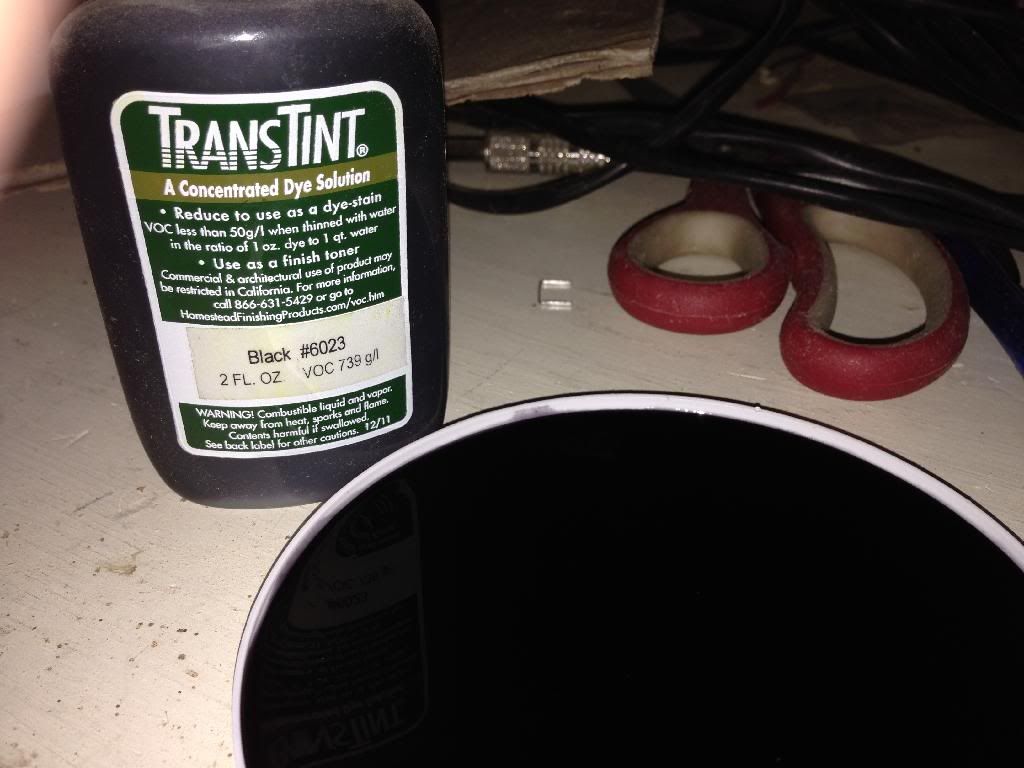 That's about 3 drops in an ounce. Not all that concentrated. It looks inky black wether 1 drop or 100.
I then applied two light coats using a foam brush.
The result.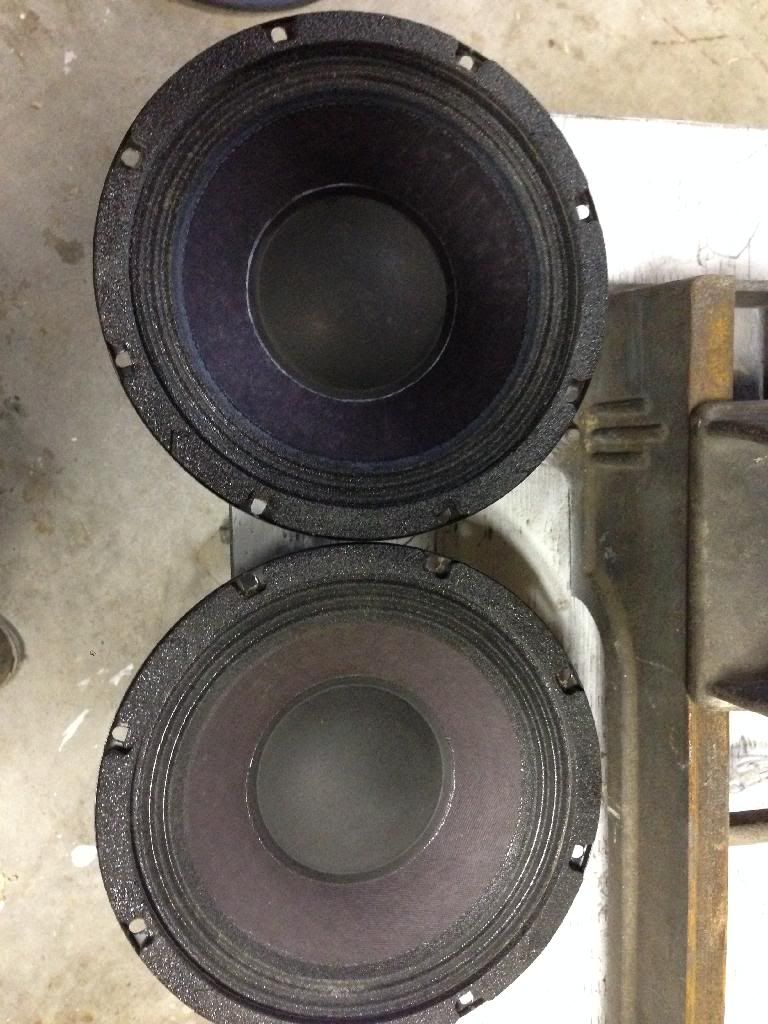 I would have done more, but I could tell it was affecting the glue. I wouldn't have thought they would use a water base glue. I would have thought CA. So the rim of glue around the dust cap whitened. So next time I'll try more coats and see if alcohol causes any affect.
I don't think I've ruined the woofer, but I've certainly voided warranty. I just wouldn't want to soak it to much.
Here it is next to a truly jet black woofer.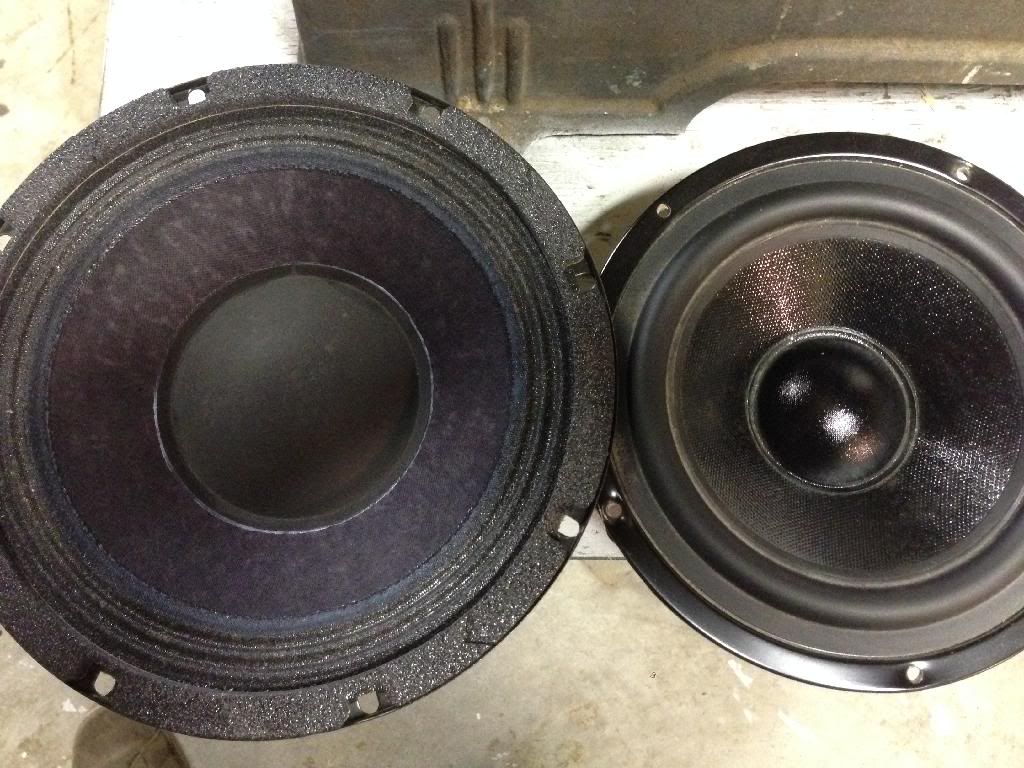 I'll see how alcohol and more coats go. Try at your own risk.
FYI, one thingy of transtint could tint 100 woofers or more.