Discussion Starter
·
#1
·
First, thanks to everyone in my first thread that got me pointed in the right direction. After lots of in store auditioning I ended up with Polk RTi4's for my fronts.
I currently have sony htiab rears, my plan is to move the RTi4's to the rear in 6-12 months and get either RTi A5 or A7's for my fronts (can't afford them right now). Keeping in mind my long term pairing will be the larger floor standing speakers do I have to get the CSi A6 for the center or would the A4 work (not be over powered)?
Next problem is I don't have room for even the A4. As you can see in the picture, the fronts barely fit on my stand (good thing they are only temporary).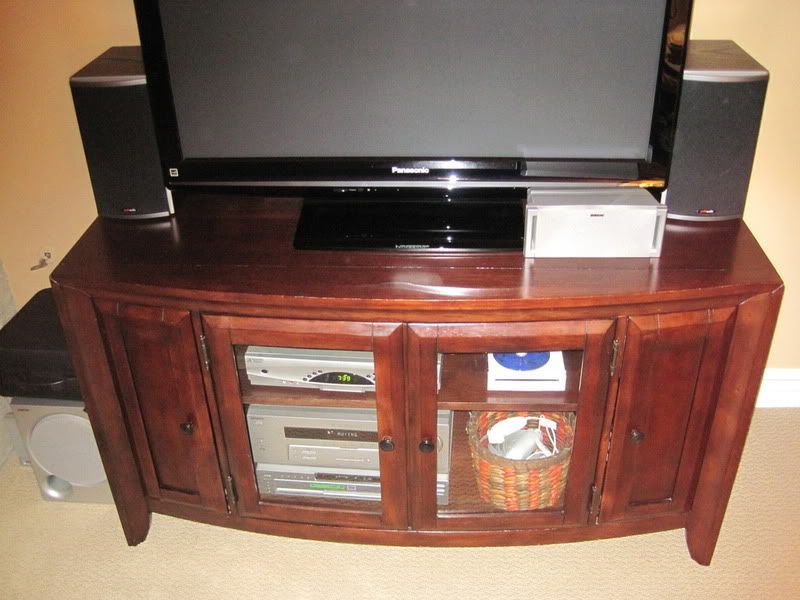 You can see my current sony center that is getting replaced, but any larger than the sony speaker and the center will block the view of the TV. And the A4 or A6 are 7 or 7.75 inches high which you can see from this next picture is way too high.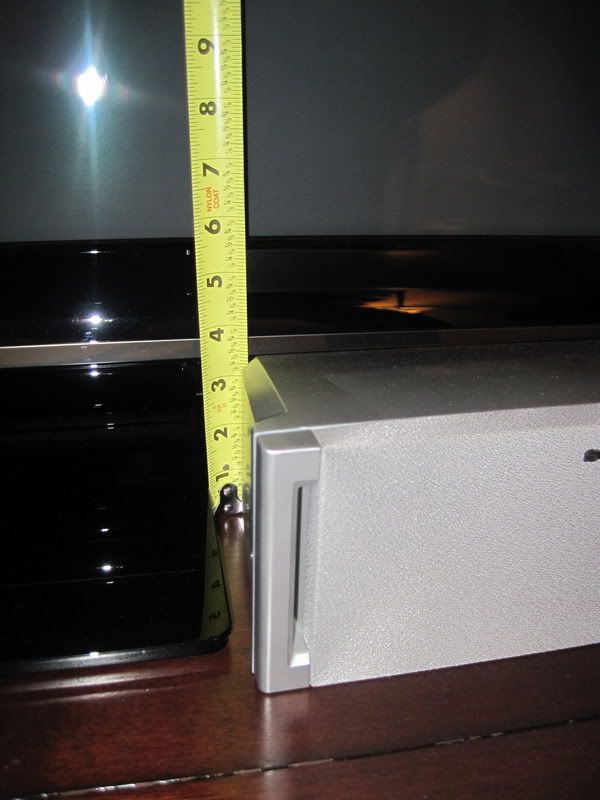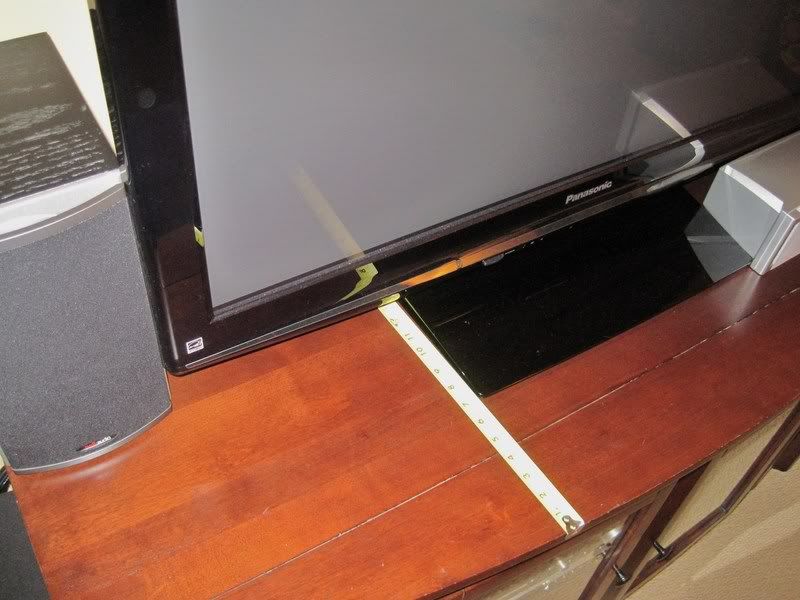 Next problem is depth. The A4 is almost 9 and the A6 is 14 inches deep. The only thing I can think of is to build a box to put my tv base on, so the center can fit under the tv base.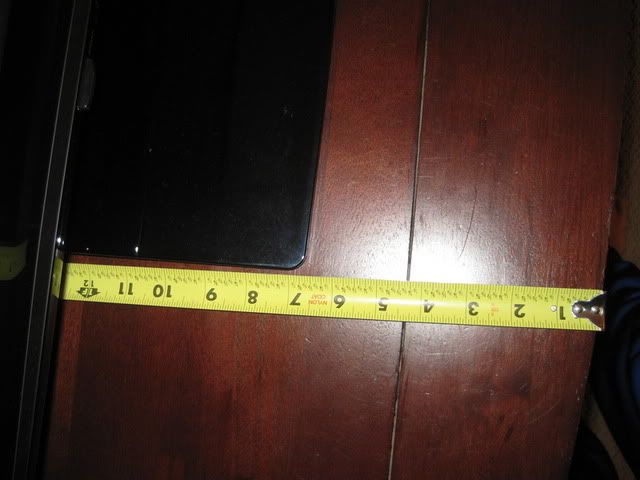 I need to get rid of this sony center channel, dialog sounds like the people are underwater now that I've got these fronts!
Any thoughts on A4 vs A6 vs ?? CS10??
Suggestions, thoughts, or experiences with the size of the center speaker would be greatly appreciated.