Discussion Starter
·
#1
·
As the title says, I'm looking to sell my Emotiva UMC-1 processor, three X-Amp monoblocks and one X-Amp Stereo amplifier. All components are in very good (almost excellent) condition and work flawlessly.
The Emotiva is easily researched and specs are on their website.
The X-Amps are far more rare. The Monos put out 150w and the Stereo puts out 75w x two channels. They are excellent sounding amps and have had no problems powering any of the 4 or 8 ohm speakers I've thrown at them.
As a little incentive for the potential purchaser: I'll throw in a 5-channel set of Blue Jeans Cable LC-1 analog interconnects as well so you won't even have to go buy new cables to connect it all. They're 4' long, very flexible. Nice cables!
I have the original boxes for all components as well as the remote and setup mic for the Emo. The writing is starting to rub off in a couple of areas on the remote but still functions properly.
Please let me know if you have any questions. Most of you know who I am and I take very good care of my gear. I have kids but I've trained them well to not touch my stuff
I am looking for $500 plus shipping for all components which I believe is a very fair price. Pickup also available in the greater Seattle area.
Scott
EDIT: Here are pictures
UMC-1 FRONT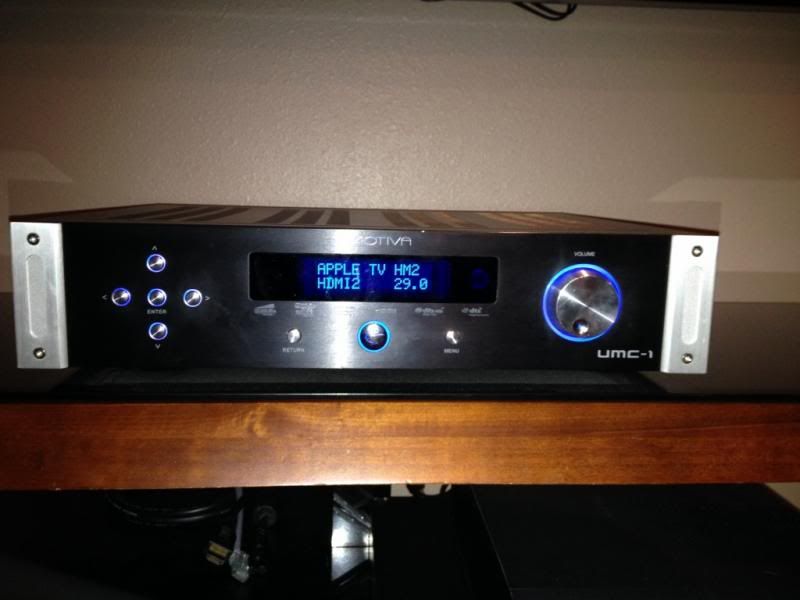 UMC-1 TOP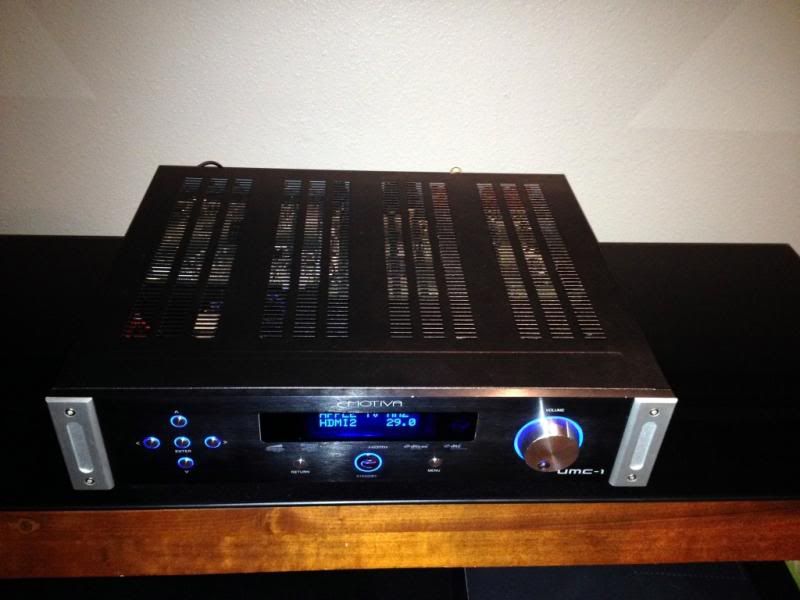 X-AMP TOP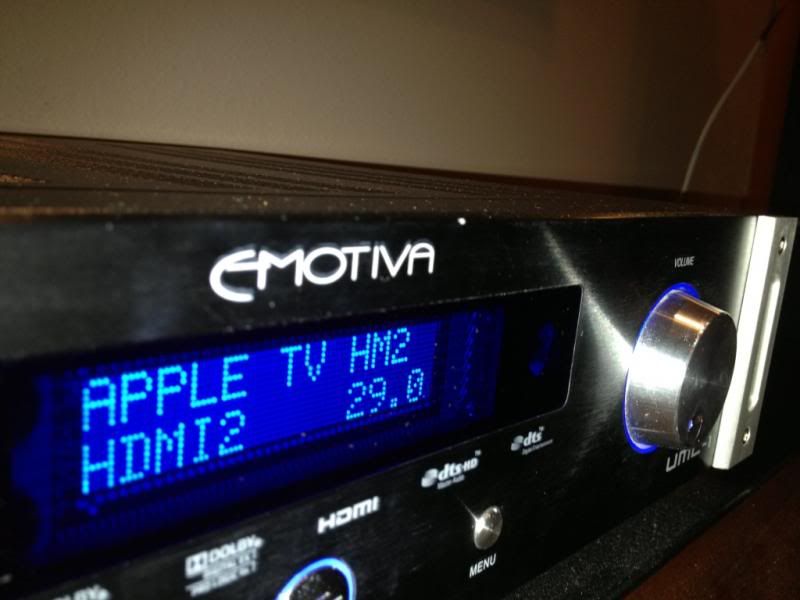 X-AMP FRONT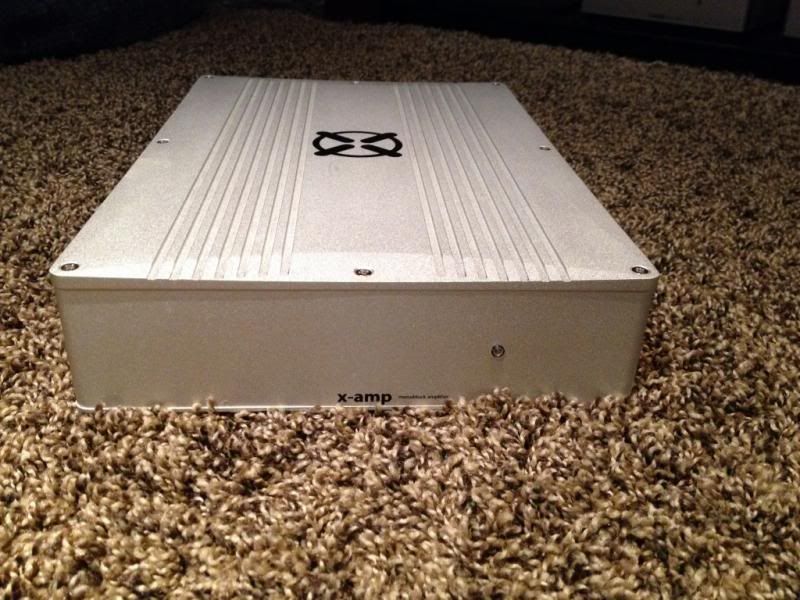 X-AMP TOP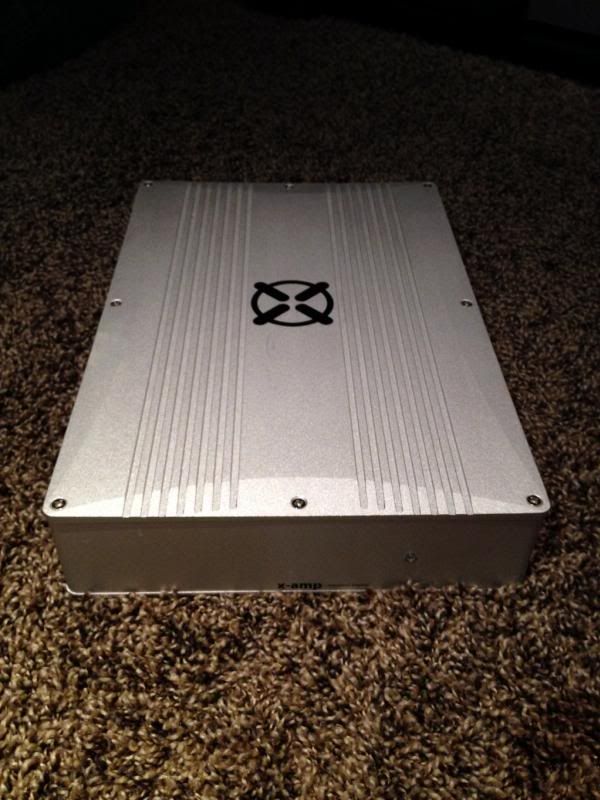 X-AMP REAR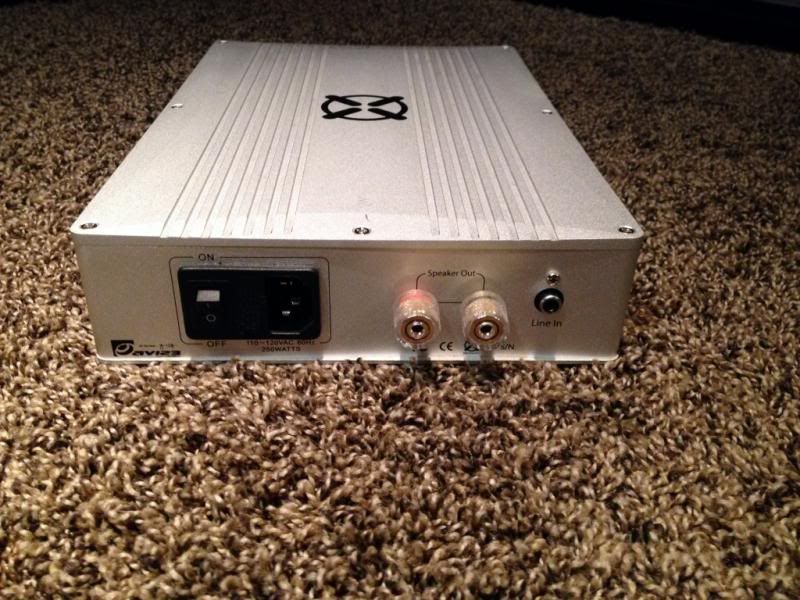 X-AMP STEREO REAR
SETUP FULL