Discussion Starter
•
#1
•
I am starting a new phase in my build, I am making panels similar to Greg Power's fabric frames. I have a table saw, but this will be its first significant project.
I am emulating Greg's approach by cutting down both plywood and mdf (with a bevel edge), joining them together and making frames. He was able to find 1/2" Ply and 1/2" MDF. I only found 1/4" ply and 3/4" MDF.
At my request, my wife is quality control, and the mandate is to make the cuts
as straight as possible
. Any tips to help make that happen is greatly appreciated.
Here is the first batch. 55 pieces cut. I think I have about 400 pieces to cut total. They are decent, but there are some imperfections.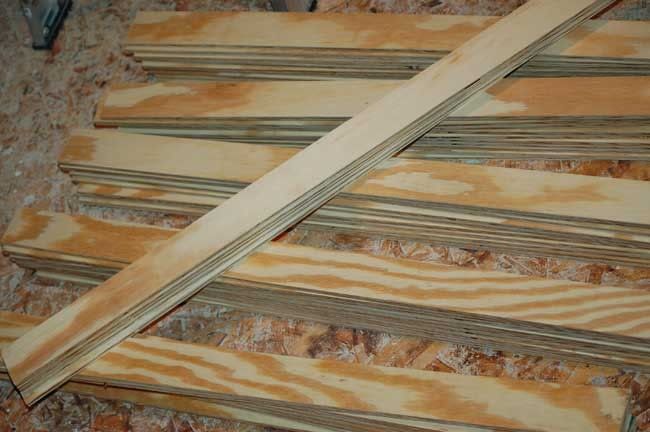 I had Lowes cut the sheet goods into smaller sizes for transit, and it makes feeding the saw a little easier. The fence and top of my saw has some dupont lubricant on it. I couldn't find Top-Cote or Boeshield which I saw mentioned in another thread locally. I find that as I make multiple cuts its not always easy to keep the pressure on the fence consistent while feeding the saw. And wood is pretty imperfect. The blade is a little higher than what the manual says, because the ply is warped in places and it would start to catch if I set it too low.
Any tips about where to place my hands (besides not near the blade), best speed to feed the wood, or the like is appreciated.
Thanks,