Discussion Starter
·
#1
·
So after owning nothing but crappy 2.1 PC speakers for upwards of two years, and crappy 5.1 PC speakers before that, I decided that I wanted some home audio that would sound at least
close
to as good as my portable setup (Grado Labs SR-80s). I've always kind of liked the look/feel/sound of vintage audio stuff, and I don't really want/need surround, so I started lurking craigslist for some cool vintage components. Here's what I ended up with:
Reciever:
Technics SA-5470
At 65wpc, it's more than I really need for my room, but hey, why not? Circa 1977, this thing would've been $400 when it was sold new!
Speakers:
Technics SB-X100
I can't find hardly anything about these online, but they appear to be the biggest of a series of four mid-range speakers. There's also an SB-X20, X30 and X50. The number indicates the wattage, so these are 100 watt speakers. Again, more than I need, but it sure will be fun!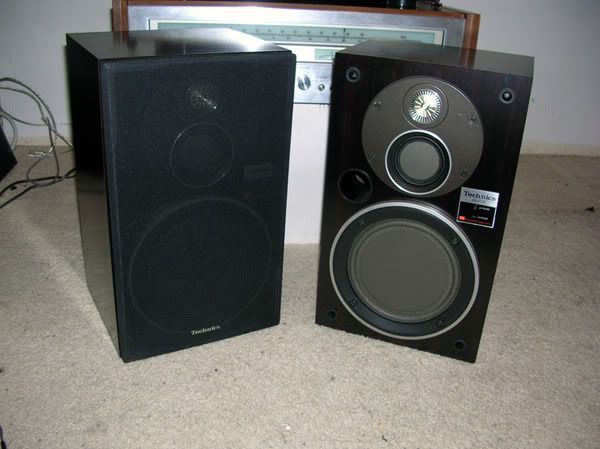 All this stuff is ridiculously minty for it's age, and the guy who sold me the reciever says the lamps were all recently replaced, which is cool. Oh yeah, I have a question someone here can probably answer: The back of the speakers says "Input: 100W, Music: 50W"...does this mean that they can handle up to 100W, but only put out 50W at max?