Discussion Starter
·
#1
·
I've been browsing this forum for about four years, and have recently begun to build my home theater. Two years ago, we moved to a new home we had built in extreme northern Virginia. My lovely wife fell in love with the space above ground, and I fell for the blank canvas that was the basement. As soon as the foundation was poured, I began measuring and working various plan scenarios.
We picked a lot that had a walkout basement...meaning that the back of the basement is at grade, while the front of the basement is below grade. The back is framed with 2x8's.
I have plans for a 23' x 13' dedicated theater with a separate equipment room. I'm planning a large screen, something on the order of 130" - 145", acoustically transparent, of course. Seating will most likely be for 8. I'm also finishing the remainder of the basement at the same time, and I'm doing all of the work myself. I don't plan on this being a quick build. I'm also going to borrow heavily from some of the designs that I've seen here over the years. Hope you all don't mind...
Here's the plan that I'm building:
In May, we consolidated all of the crap, ahem..I mean treasures...to one side of the basement, and started framing. That was one long weekend. Here's the photos of the raw space afer consolidation. Here's a view of the empty storage area:
The main body of the basement looking back to the storage area (notice the intimidating pile of wood and that brand new 6' level!):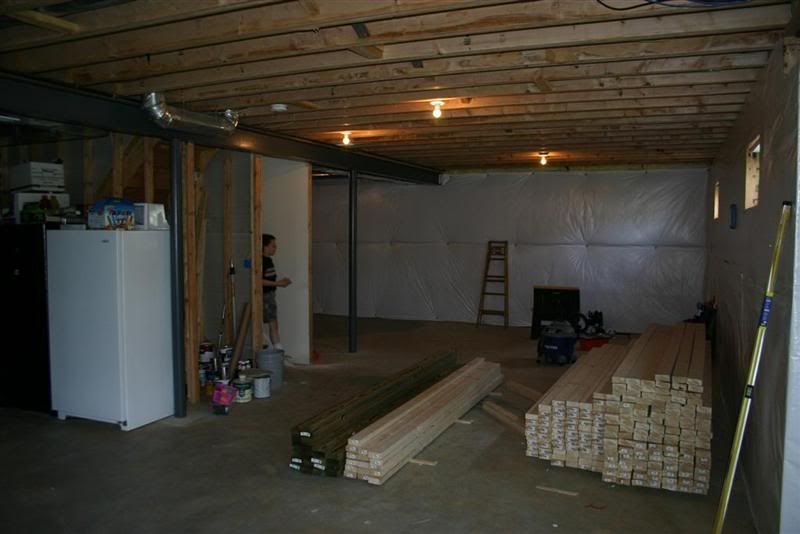 Looking back toward the future bar area and theater: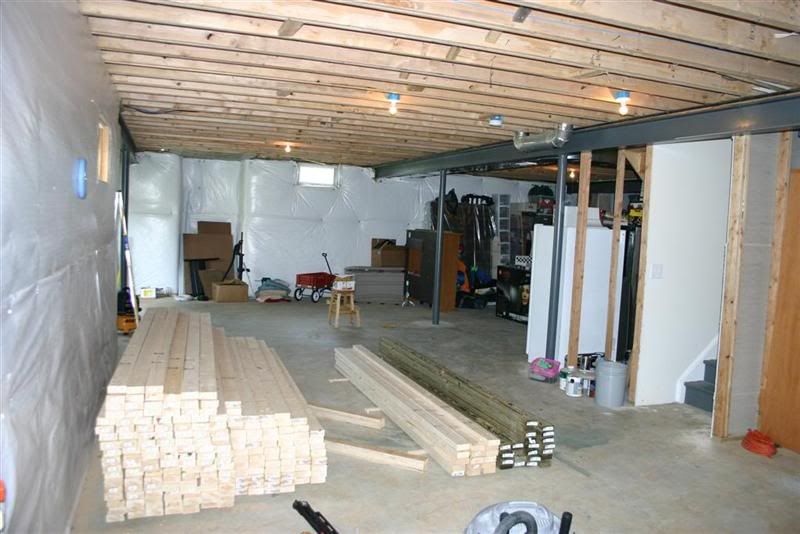 Another view back to the theater:
Here's a shot of the sump closet and door outside:
I've been collecting tools and "stuff" for the build since we moved in 2 years ago. I decided to go pneumatic, so I picked up a pneumatic framing nailer, finish nailer, brad nailer, compressor, and of course...nails!
Over the next week or so, I'll work to get you caught up to where I am now.