Discussion Starter
•
#1
•
Hello All,
I have this TV (sorry I don't have enough posts to post a URL):
http://support.jvc.com/consumer/prod...1&archive=true
27" JVC D-Series, AV-27D201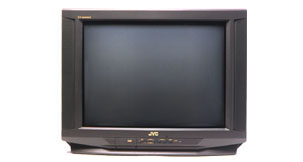 We just bought a Samsung 40" HDTV and we are planning to upgrade or cable connection to HD. From what I have read we need a HD Receiver in order to watch HD on the JVC TV in the link above, right?
Such as:
http://www.amazon.com/Samsung-DTBH26...1833412&sr=1-1
Is there anything cheaper I should consider. The JVC is in our guest room so I do not need anything that high end.
Thanks, Bill