Discussion Starter
·
#1
·
I never would have thought that building a couple of subwoofer risers could have such a dramatic effect. I'm pretty stunned actually.
I had put off making a couple of these because a lot of my friends were saying that because my Subs rested on basement concrete with thick carpet over top I probably wouldn't notice much of a difference.
Then I began reading about vertical modes and decided to try it anyway.
Heres what I had before,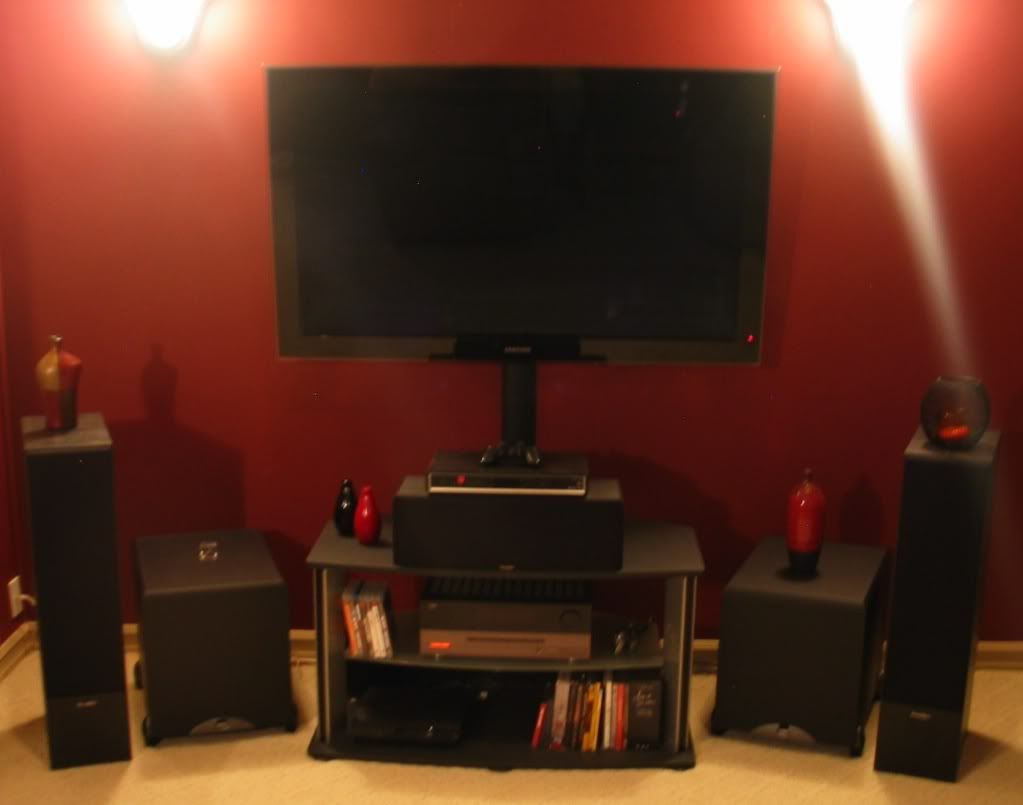 As it was I thought it sounded great! I had a really good thump from the subs in this config. Great tactile feel.
Then I built my risers and I also raised the center to match tweeter height with my mains.
Now it looks like this: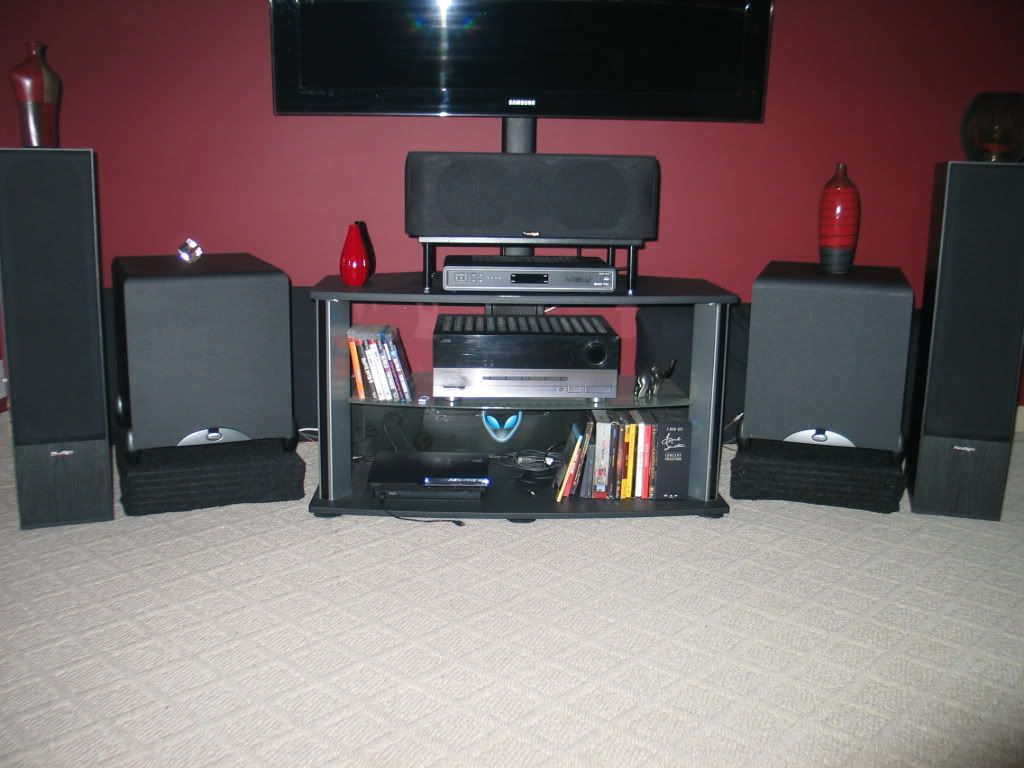 What a difference! I should have done this long ago.
At first, I thought something was really wrong. I lost that tactile thud I was used too. Almost as if I lost the LFE altogether.
But then, I watched a few Blurays that I had seen before on the old config and it really became clear, It was my old setup that was hosed.
I heard low Hz notes and detail in the LFE I had never heard before.
The LFE seemed to emanate from my chest instead of my walls....lol
Just amazing what 20 bucks and an hour of labour did to my HT. I'm still scratching my head over the complete change in sound (for the better) ..
For all those who have concrete under their subs I suggest you try it if you haven't.
Its not about decoupling, but rather addressing those vertical modes.
Test,