Discussion Starter
·
#1
·
Help! Info on Ps3 Files?
Hello everyone, I recently pulled my HDD from my PS3 and connected it to my pc and widows wrote something to the disk which made the not like it anymore. I was forced to reformat and lose all my savegame info.. and to top it all off, my backup was corrupted.. anyway i was able to pull some files from the hdd through use of the testdisk app. here is what i got back.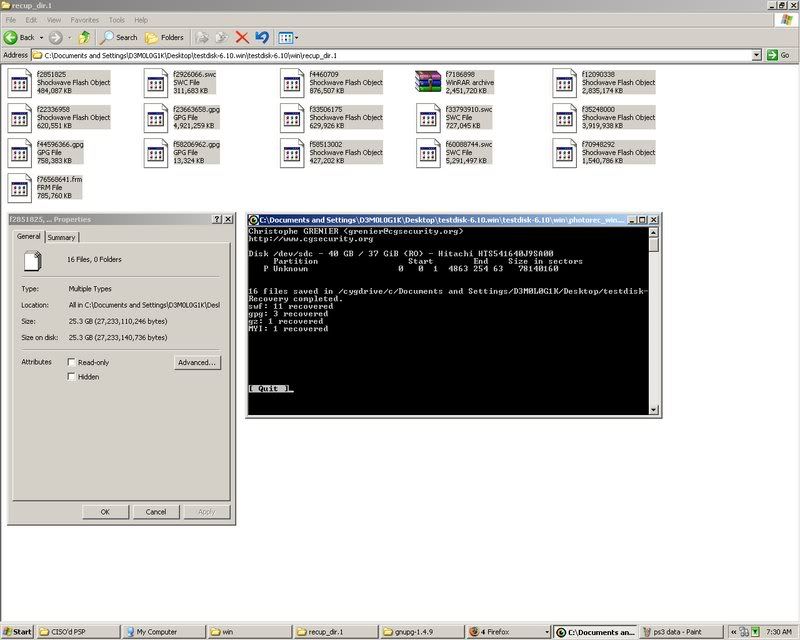 now my question is HOW to I find my savegame data within this mass of files?
anyone?
I have also created a img file of the hard disk.
I have hours of Fallout 3 game data, MGS 4, Guitar Hero, Resistance, and Gran Turismo 5 SAVEGAME DATA on there!!
I really don't have the time to re-play all them back to where I was!
thanks for your feedback.