Discussion Starter
·
#1
·
Hello, maybe you all can help me on this!
I had planned on plasma for this room But the Plasma group seem to be pushing Projection,
http://www.avsforum.com/avs-vb/showthread.php?t=1171952
at least some of them are, especially since I do not have the dollars for a Huge Plasma and looking at small screen size for projection.......
The first picture is what would be my primary sitting view which would be at a distance of 20 ft. In this picture you will see a half wall and the screen would be on the full wall behind it. There is 49 inches from the half wall to the ceiling, it is about 8 feet beyond the half wall to the full wall. As the half wall limits visibility I am reasoning I can not have much larger than a 106 " Screen?
Here is a left to right view of the room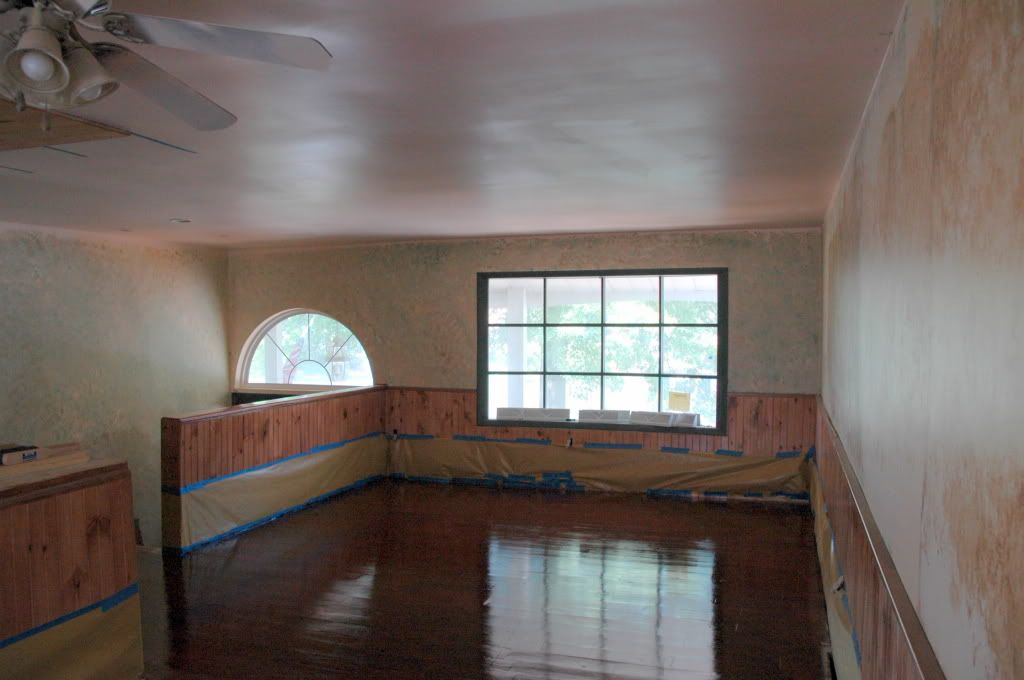 I would prefer to keep the projector as near the right hand wall as I can , really do not want it in center room, which I am finding charts telling me I would want to be 12/14 feet from the screen wall to mount the projector, for this size. I was looking at HD20 and a couple others getting this info. Can I have the projector back say 18 feet and still work a 106 screen, or is there something decent I could do this with?
What are some choices in budget projection I should consider for this rooml?
Is a projection unit practical as a main night time Tv? (If I want it for daytime I realize I have to block the windows, but I also have a 50 inch Sony RpTv downstairs for daytime)
Do you all think projection is the way to go for this room?
Oh and I know I could simplify things by putting my sofa at the half wall and viewing towards the right in the picture making a smaller viewind distance, But for various reasons we wish to go the other way if we can work oout a good solution as far as Tv/Movies
The upstairs is getting closer to finished (Just finished the flooring 3 days ago)
I am getting excited to get my bigger screen up and running!