Discussion Starter
•
#1
•
I'm building a new HT system, and struggling to decide on receiver. I've pretty much narrowed it down to these two, although I'm open to other suggestions. I'm more looking for features and quality, than power. Whatever speakers I choose will be pretty efficient (different topic). I need at least 9 channels, for a 7.1.2 layout. If capable of processing 11 channels I might stretch to a 7.1.4, and get an external amp.
I can go through all the features, in fact this site lays it out nicely:
Read our detailed comparison of the Denon AVR-X4700H vs Yamaha Aventage RX-A2080 to find out their common strengths and weaknesses, advantages and disadvantages, and decide which one to choose.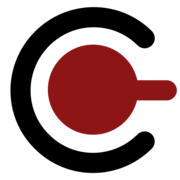 www.zkelectronics.com
I'm more looking for opinions from people who've demoed, used, or owned both or similar AVRs. What bugs you, or what do you like, about either brand?
I've had a Yamaha as my HT centerpiece for over 20 years (RX-V995, then RX-A2000 which died under warranty, currently RX-A2020) so tempted to stay with them. But totally open to trying something else. I am not an Apple guy, so looking for usability with Android smart stuff, like Google assistant, etc. But both seem to have that. One tiny benefit of sticking with Yamaha is that I'm going to keep the A2020 in another room, so the remotes would be transferable... maybe not a good thing! LOL.
Thanks for any thoughts/discussion. I suppose the Marantz equivalent to the Denon would be in play too. I see Pioneer and Onkyo are weirdly out of stock in a lot of places, so didn't research those brands. Want to keep it below about $1500 for the AVR. Any other brands/models I should consider?