Discussion Starter
·
#1
·
It is a 12" tc2k. 3.1 cubes internal. Built as a 3/4" mdf vault, double baffle, then wrapped all over in 3/4" oak plywood. (read: Heavy!)
It's not enough. I have room on the sides to put a pair of opposing 15" passives. It would be a pita to cut out some of the internal bracing, but it is so overbuilt that I am pretty sure that there is enough present that removing some of the bracing is no big deal. Inside, there are two full braces full of 8" holes. (same size sheet as the back panel)
I would probably just cut the holes and flush mount the passives on either side. Dont know 'nuttin on how much mass they should have. But the sides are certainly strong enough, 1.5 inch thick - 3/4 mdf 3/4 oak.
Here are the specs for the 12" driver:
http://web.archive.org/web/200702212...com/tc2000.htm
I would try and sell the setup as is, but doubt there is much of a market for it.
Powered by ep2500/ bassis eq. (I would not employ the bassis if I go PR)
Would 2 15" passives be enough? Would the improvement be worth it?
Just give up and plow ahead on a maelstrom build? This would certainly be quicker and easier. But would the improvement (looking for more bottom end in movies to get rid of "bad" noise's)
The sub: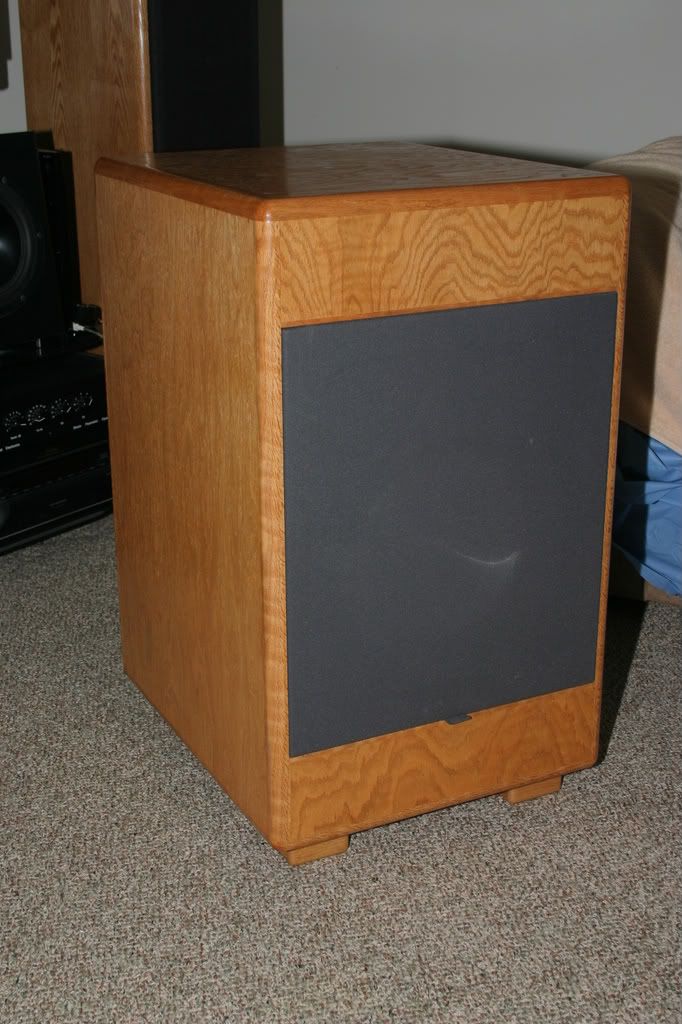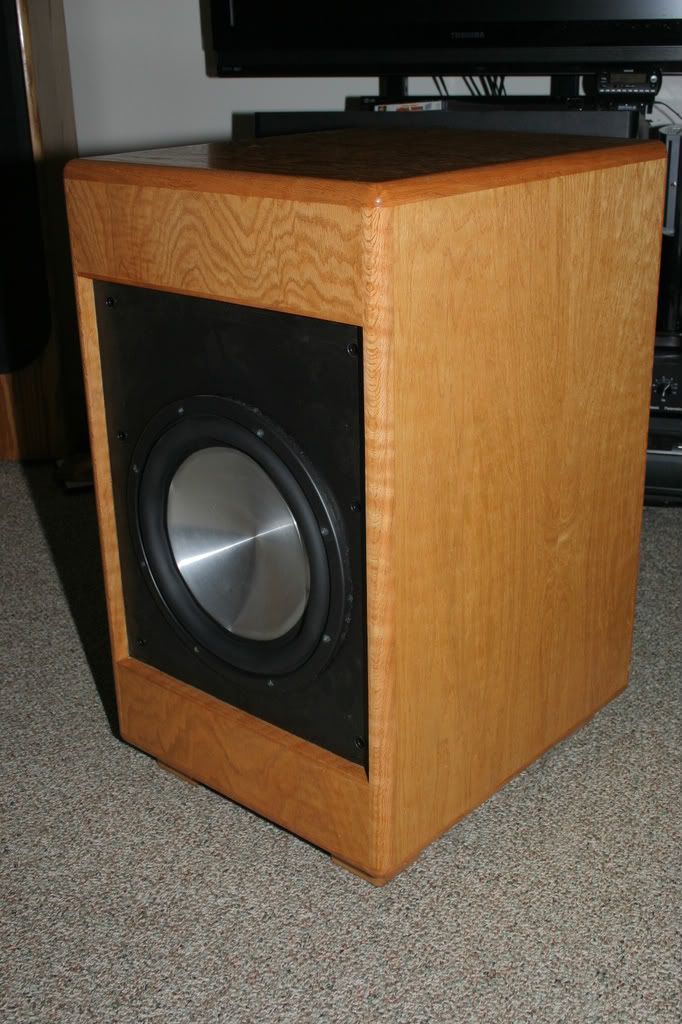 I've got thick skin; if this is a bad idea, let me know what you think! I have never delt with ported/ PR's, sealed was/is so easy.