Discussion Starter
·
#1
·
Hi, i am setting up dolby atmos 5.1.2.
The 2 are in ceiling speakers. [
polk audio RC60i
]. this set up is all being built on my basement as my contractors are building out the whole basement from scratch. So the plan is to have the speaker cables run in-wall and the speakers ready for determining the cutout. I do see from dolby's guide that the 2 in ceiling speakers would need to be in line with the front channels at a certain distance from the seated audience.
Expected as per Dolby: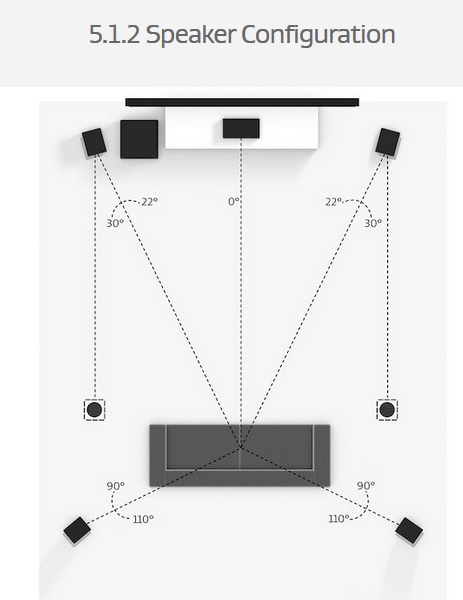 The distance from the seated audience is looking good in my set up. BUT i am not able to install it inline with the front channel speakers, this is due to the Air vents and pipes occupying those areas in the basement ceiling. Can i place these speakers closer to each other? but not inline to the front channels. As shown in the image below? Will this have a poor performance or is there any other implications behind this?
My proposed layout: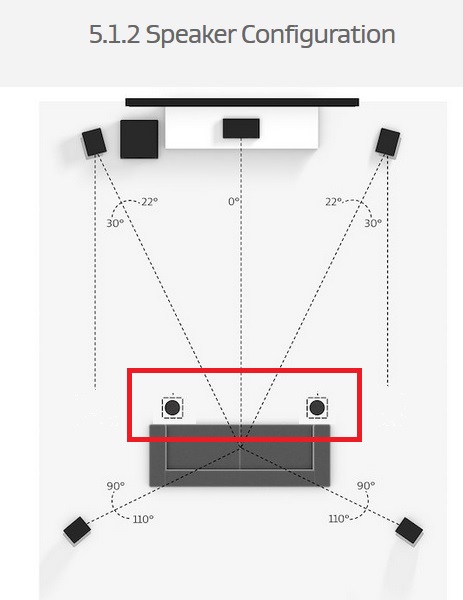 Also this Polk RC601i has directional mechanism so we could direct the sound in any direction. need some help. This layout will also help me to well insulate above the speaker so that its sound proofed well.