Discussion Starter
·
#1
·
I've never been much of an audiophile but really want to set up a quality system in my crazily designed new apartment. I've done a lot of research on AVS and have an idea of what to go with but thought some additional advice couldn't hurt given my somewhat unique situation. I'll start with the floorplan to give you an idea of what I'm dealing with: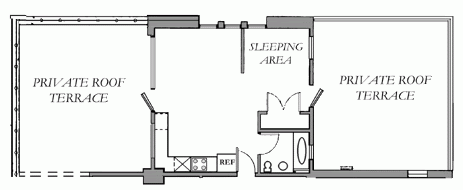 As you can see its pretty ridiculous, the inside is about 450sq. ft. and the decks are probably about 350sq.ft. each (they look bigger in the floorplan.) My 50" Panasonic G10 will be mounted on the all in the middle that separates the sleeping area from the living room. From wall to viewing area on the couch against the opposite wall there's about 11 feet. The ceilings are 11 feet as well.
Here are pictures of the actual apartment: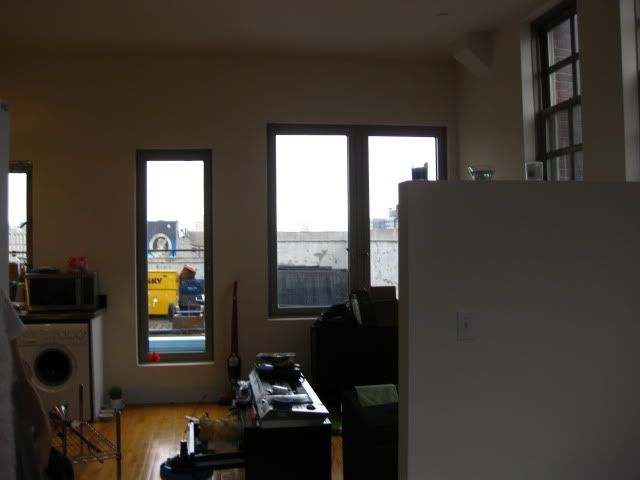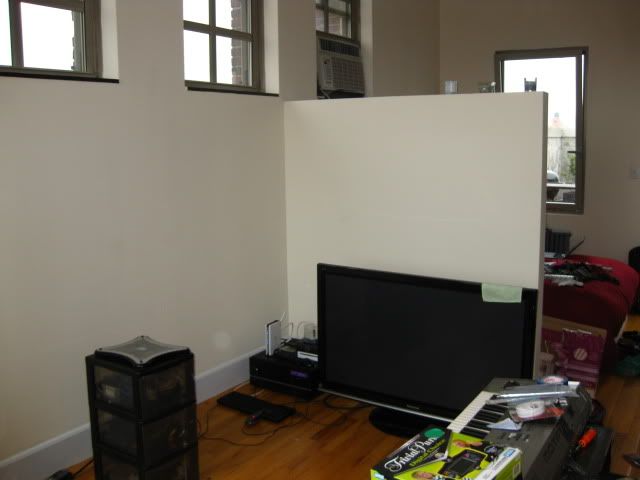 All that current furniture/clutter is going to be gone; the only furniture that will actually be there is a couch, a bar separating the kitchen from the living room, the bed, and a mounted media cabinet under the TV (hopefully) for my HTPC and cable box.
I think 5.1 would be more appropriate/practical than 7.1 in the living room/theatre area, especially since I do a lot more listening to music than movie watching.
The tricky part for me is figuring out what to do with the deck, where I may end up even more than the living room. Here are the pictures of the deck I plan to entertain on: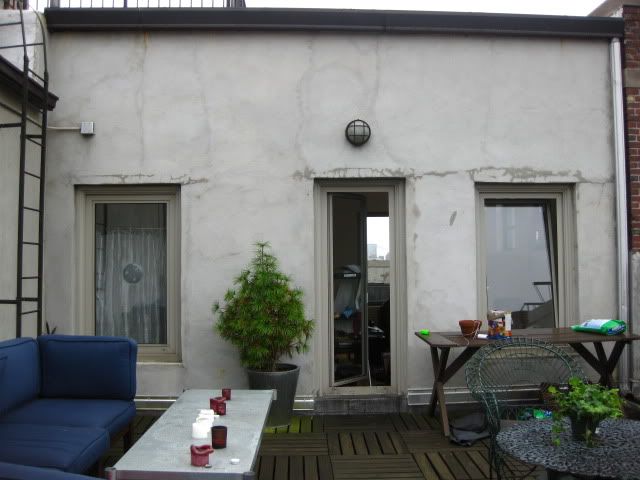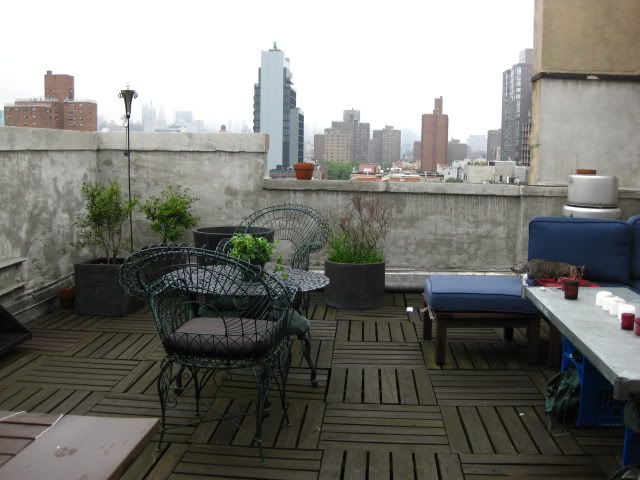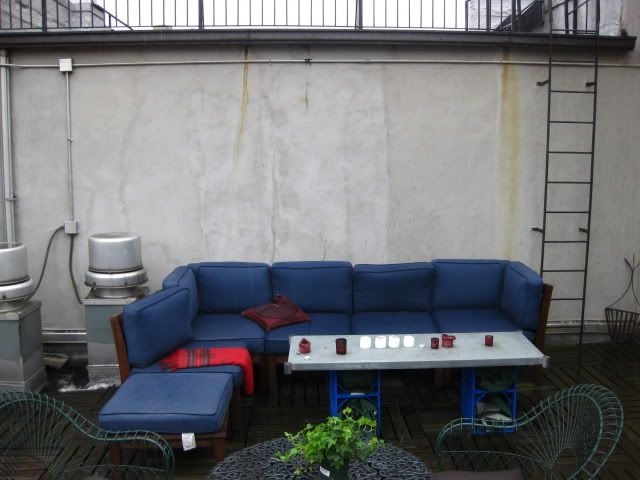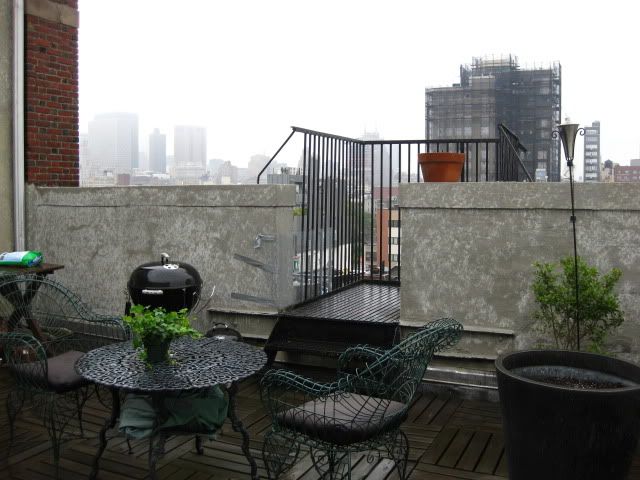 The side with the fence faces the street, and though I don't have to worry at all about being too loud it may be better not to blast music in that direction. I think I can get away with 2 speakers on the windowed side, but I have to compete with Manhattan street noise + the insanely loud, obnoxious music that comes from a rooftop club a few blocks away on weekends.
I like to think I listen to a pretty wide range of music, but most of the music I'm going to be playing when I have people over is going to be pretty heavy on bass, so thats a priority, inside and out.
Any reccomendations of how to set up this weird apartment would be greatly appreciated. I'd say the most I want to spend right now is $750 but my budget is really flexible, but would be fine using that to start off with only stereo sound in both locations and a receiver thats easy to add on to. I'd also really like to order something by today or tomorrow.
Thanks in advance!