Discussion Starter
·
#1
·
Hi All,
I have currently have all of my equiment on a 4-tier shelf like this one: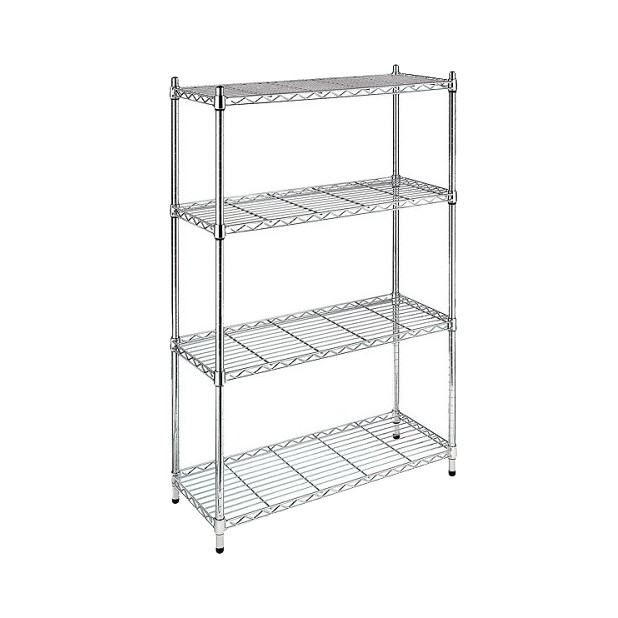 This is my list of equipment:
Onkyo 805
Xbox 360
ATT Uverse STB
HTPC in nMediaPC 5000B case
Nintendo Wii
Slingbox
All of this equipment is in a closet in my media room. I normally keep the door open to allow all of the heat to escape. The closet has a light switch and light inside so if I wanted to add some sort of vent fan I could at some point. I would like to get rid of the metal shelving unit and build a proper one into the wall in the closet. The closet is 3 feet deep. I'd like the rack to be 3 feet wide, 5 ft tall and 2 feet deep. Any suggestions on what I can do and also how to cool the equipment? I have a Harmony 890 so I can control the devices through walls.