Discussion Starter
·
#1
·
Hey guys, we are in the middle of building our new house. the framing is completed, electrician is coming next week. Its a theater room / media room, no windows. Here is the footprint of the room. 10 ft ceilings. dark grey carpet, dark raisin colored walls and matte black ceiling. the gear i am using is a BenQ W1070, Elite 100" electric screen that will drop in front of a sharp 70". speakers are polk TSI500's for fronts, CS20 for center, 2x DSW660 subs, TSI300s on 24inch stands for rears. Platform for rear seating is 10" high. As you see from the artist rendition of the room to scale the couches are about 8 ft and 12 ft from screen. My question is on the benq calculator it says to hang projector 8.5ft back, about 21" from ceiling. My screen will be around 43" off of the floor and the 70" will be also. Will this all work ok?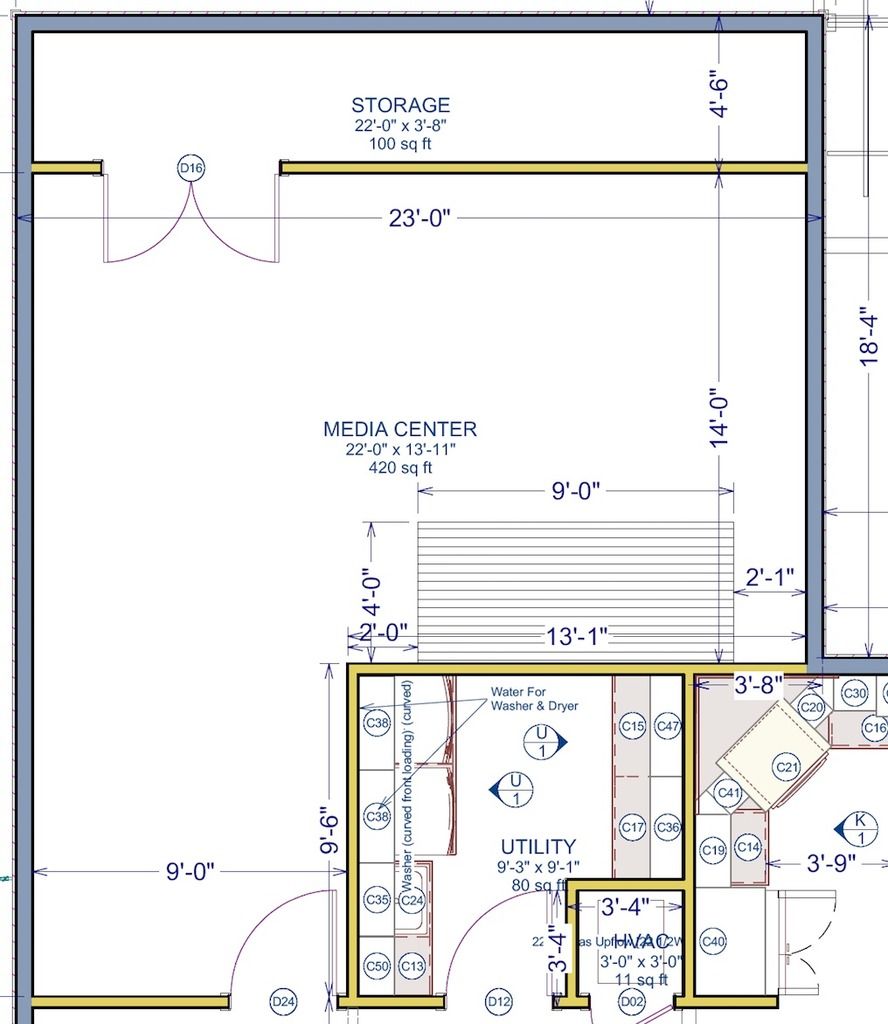 Here is a detail with everything drawn to scale, projector is black square floating in midair.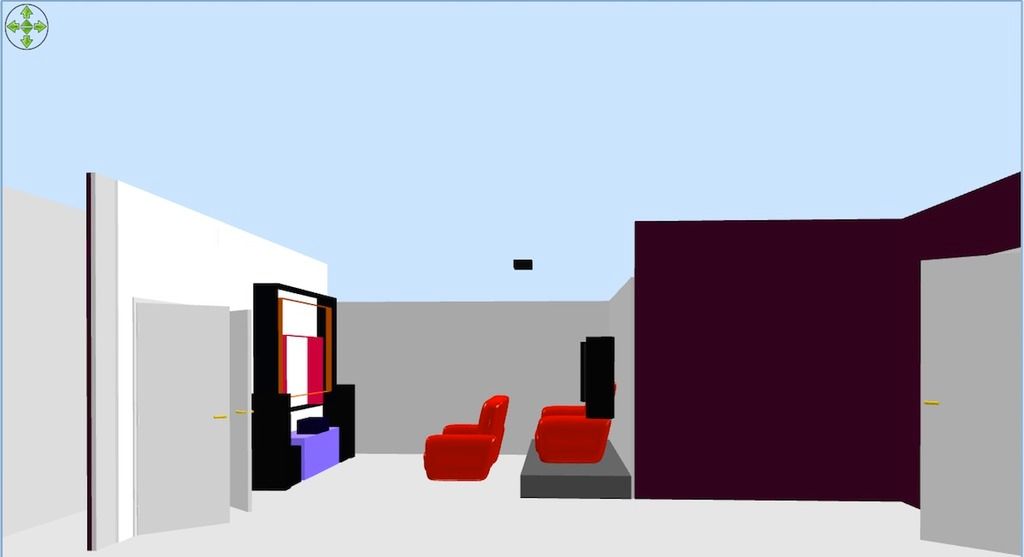 Any advice from you pros is greatly appreciated.