Discussion Starter
·
#1
·
Hi guys,
I bought a Technisat Airstar 2 and it looks like this,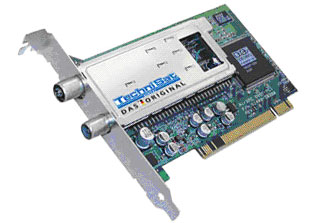 As you can see, it's got 2 internal connectors; 1x Coax Antenna / 1x Antenna pass thru output
The rear of my HTPC looks similar to this, Now, the question is how do you hook it up to your TV? I'm laying out these two scenarios and I'd really appreciate if you can direct me which one's the right option. Cheers,
------------------------
#1 Scenario
- I've got one RF coax cable that has the push-on type on one end;
and the screw-on type on the other end;
The screw-on type fits on the wall, so I'll have to run this cable from the wall and connect it to the push-off port of my PC. And as for the other rear port of my HTPC which is a screw-on type, I'll have to buy a RF cable that's exactly the same as the one I have and just run it from the port (screw-on) and connect it to the TV (Antenna port which is a push-off)? Is this the correct way to do?
#2 Scenario
- Or should I buy a different kind of RF cable, the one that comes with two screw-on types on each ends
+ The one that comes with a push-on type on one end & push-off type on the other end?