Discussion Starter
·
#1
·
I currently have an SVS PB13-Ultra and it has brought many good things to my setup. However, recently I went through a very detailed process of speaker placement and room reaction that really showed me the lower end limitations of my beloved B&W 805S's.
What it boils down to is that my 805S's seem to give up around 160Hz and the frequency response (FR) gets out of control. What's really missing is that midbass punch.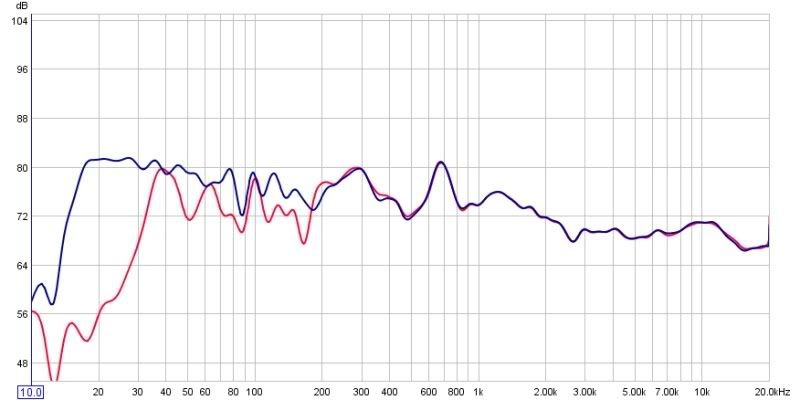 The red line is the B&W 805S's running full range. The blue line is with my sub integrated and EQ'd with a Behringer Feedback Destroyer. I used a 160Hz -12db x-over and things sound pretty damn good. Surprisingly good actually.
I've tried every x-over point from 40Hz to 160Hz. I only tried 160Hz because as you can see from the graph, the B&W's have a huge drop off. I figured I'd just see what happens with 160Hz and EQ'd everything.
I now have a good midbass punch and my speakers have never sounded so good. I can honestly say that I really can't locate the sub other than in my mind I know where it is.
Here is a recent photo of my setup: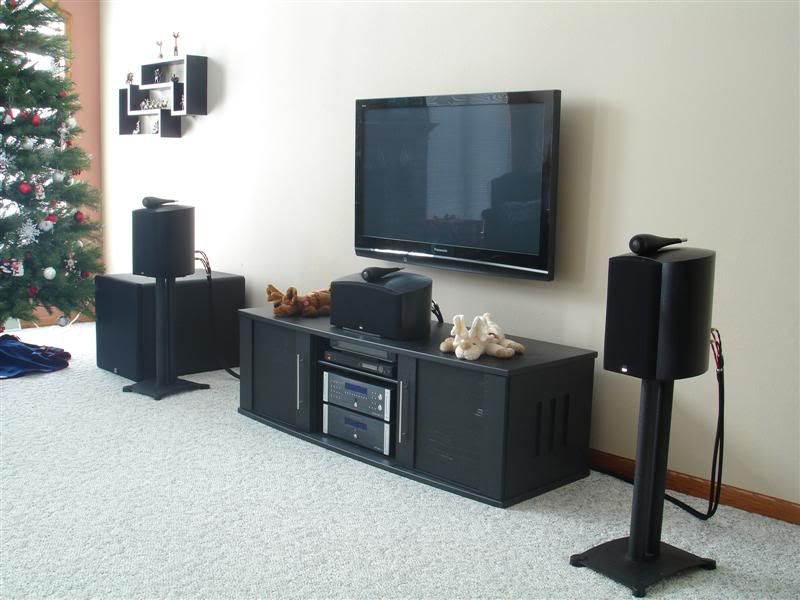 The speaker are located slightly different now and I have the sub between the left speaker and my entertainment center.
So here is what I'm thinking...
I love my B&W's and I really don't want to change them. I was thinking that I could possibly go to a dual sub setup with one sub located on each side of my entertainment center with my B&W's located on the outside of each. I would like a smaller sub as the PB13U is just a little too big and I'd like the new subs to work well to 160Hz with better sound quality than I have now.
FYI: I'm a music lover first, but HT has to be great as well.
Am I thinking about this wrong? I'm open for suggestions.
My initial thoughts were to pick up dual ULS-15's or maybe a pair of Rythmiks as the HSU's are a bit pricey for me.