Just to be clear, damping is used to decouple. There's a good description of coupling and decoupling speakers at the link below: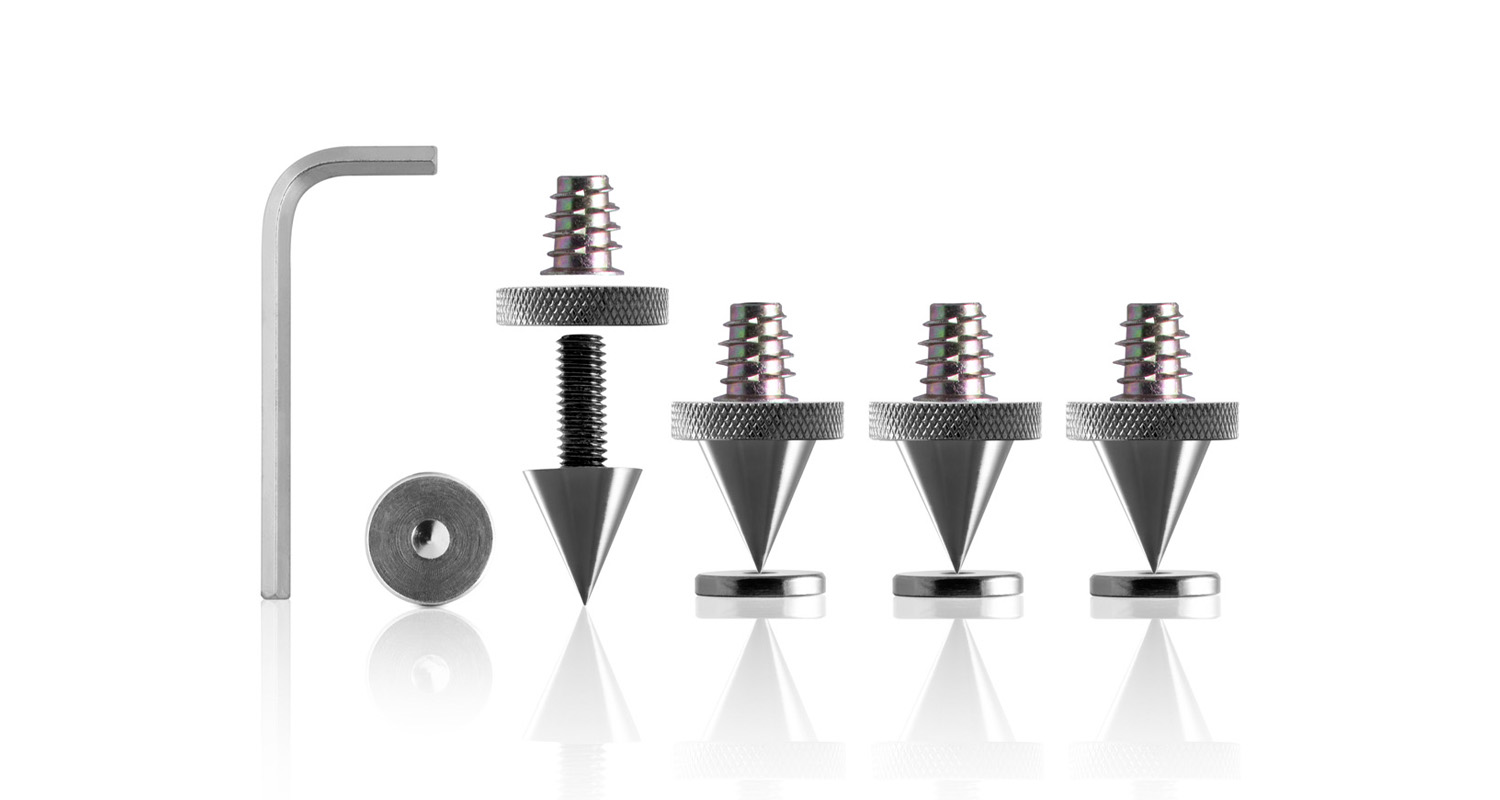 Room acoustics is not just a matter of where speakers are in a room, but how they are positioned on the floor. Learn about speaker coupling & decoupling.
blog.teufelaudio.com
Speaker decoupling through damping
One basic strategy when it comes to minimizing enclosure vibrations is to ensure the speaker does not sit directly on the floor. Known as "decoupling", this is a good option if your floor is very "alive": for instance, if you have a wooden floor that reacts to every footfall and movement.
Rubberized stand feet can help as can that do-it-yourself classic: The tennis ball sawed in half. Sometimes placed under the feet of a speaker, the rubber in the tennis ball reduces the amount of vibrations that can pass to and from the speaker. Professional damping feet and pads, however, work better and are more likely to match your interior.
Coupling your speaker to the floor
"Coupling" is a technique that seeks to minimize unwanted resonances by increasing a speaker's connectedness to the ground. By making the speaker a part of the floor to the greatest extent possible, the vibrations from the speaker do not get pushed back into the enclosure. Instead, they are lost in the floor's much greater mass. This is a good option for concrete floors or other very solid surfaces.
The most popular method for coupling speakers to the floor is spikes. Supporting the speaker on all four corners, the spikes face downwards and rest on a small metal plate (so as not to bore a hole in your floor). The effect is to minimize the influence of enclosure vibrations. Especially with subwoofers, spikes can lessen distortion.