Discussion Starter
·
#1
·
I'm not an artist, can you tell
Here is a sketch of the room I have to work with: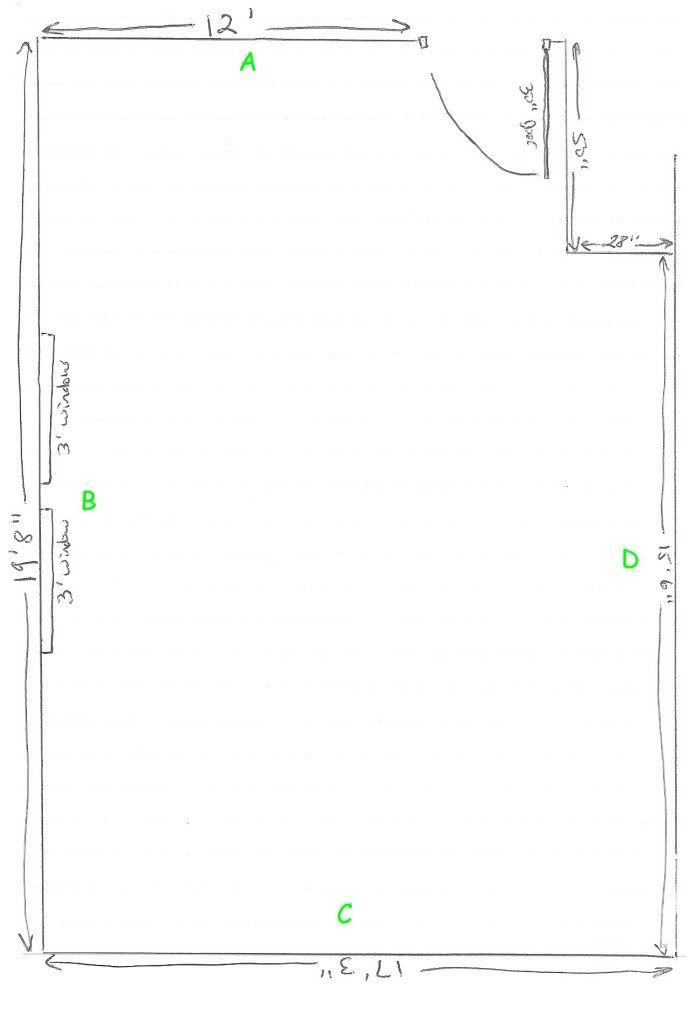 I labeled the walls for easy reference.
Quick background info. The room is on the second floor over my garage. It has 9 ft. ceilings. I have finished putting a second layer of sheetrock up with 2 tubes of green glue sandwiched between the rock. Speakers minus the subs are built. They are GR Research A/V-3's, A/V-3S and 4 A/V-1RS's.
Ok here is my latest thought on room orientation.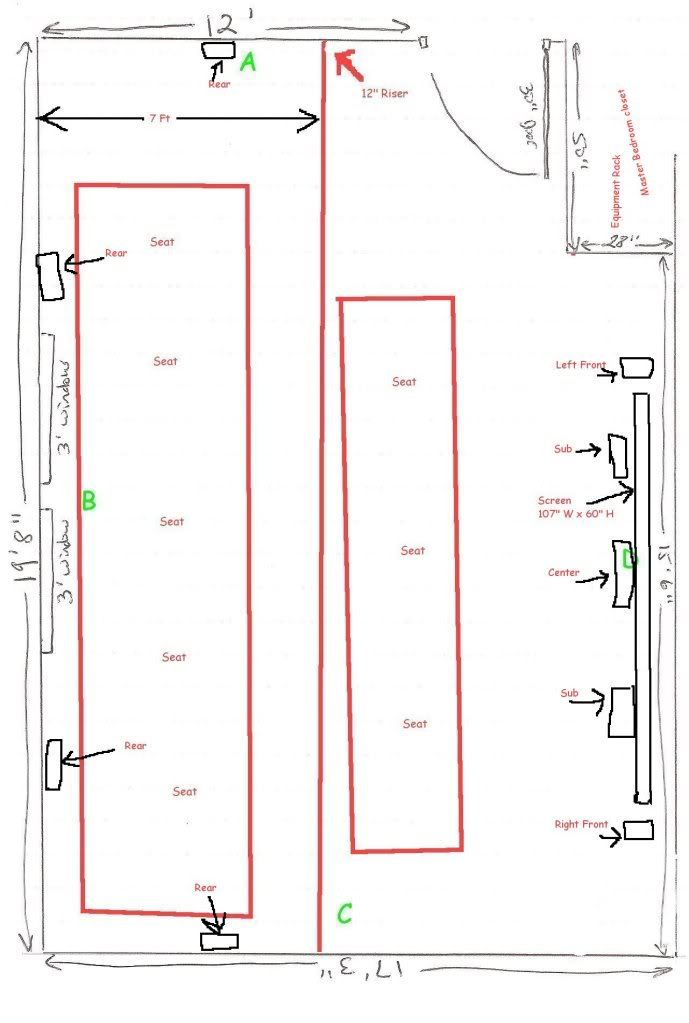 Is the front row too close for this size screen? According to THX it is pushing it for a 16:9 screen at that distance. Do I need 7 feet of depth on the riser or can I make up a foot or so and shorten that distance? The rear row of seats is a foot from the rear wall or right up against it. I know this is not optimal for 7.1 but I'm not sure what to do and is there really an issue with just turning it to 5.1 and not really using the side speakers? The front row will have more optimal speaker position so 7.1 will be more effective for that position. I'm rambling....
Here are pictures of the various walls.
Wall 'A'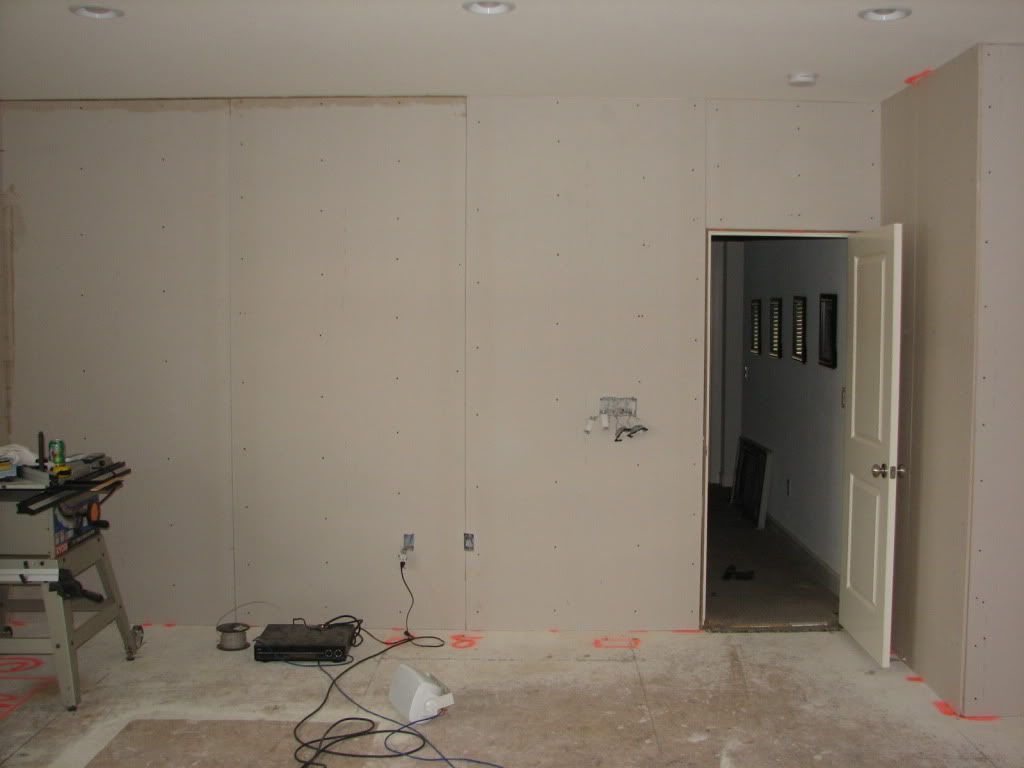 Wall 'B'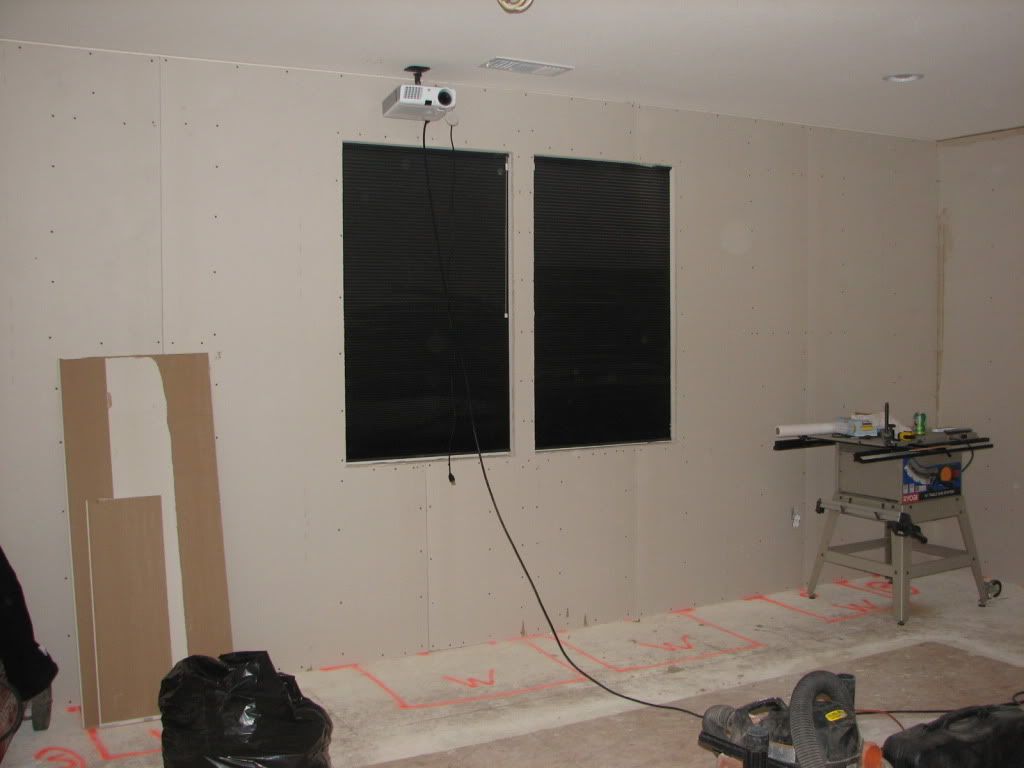 Wall 'C'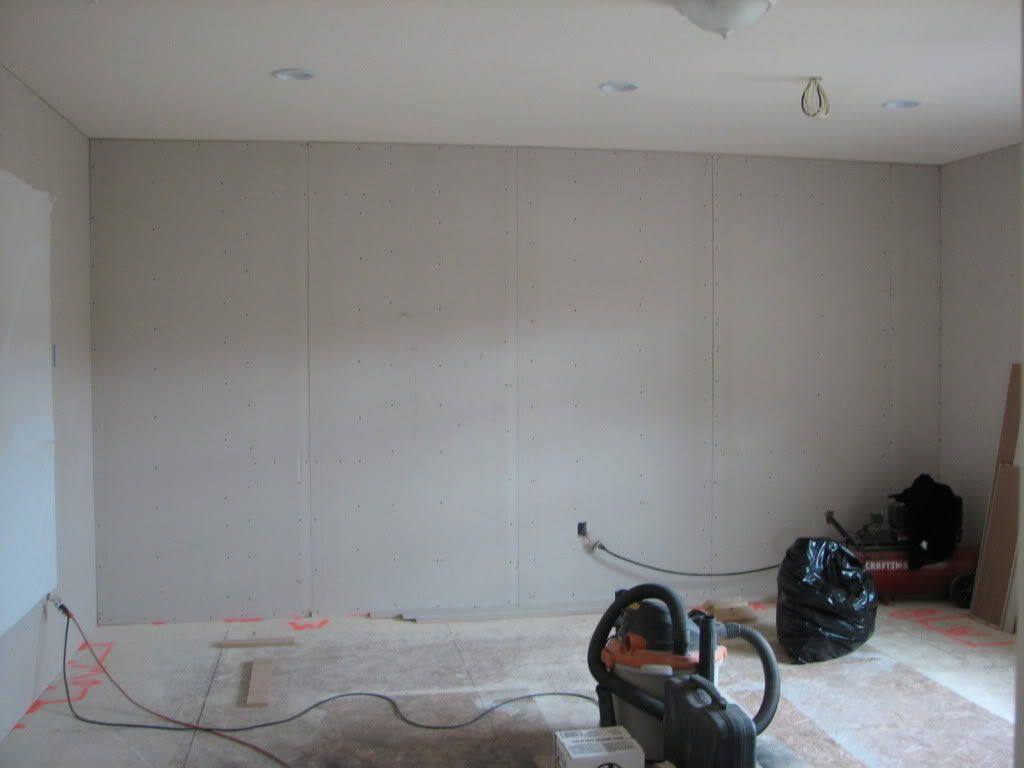 Wall 'D'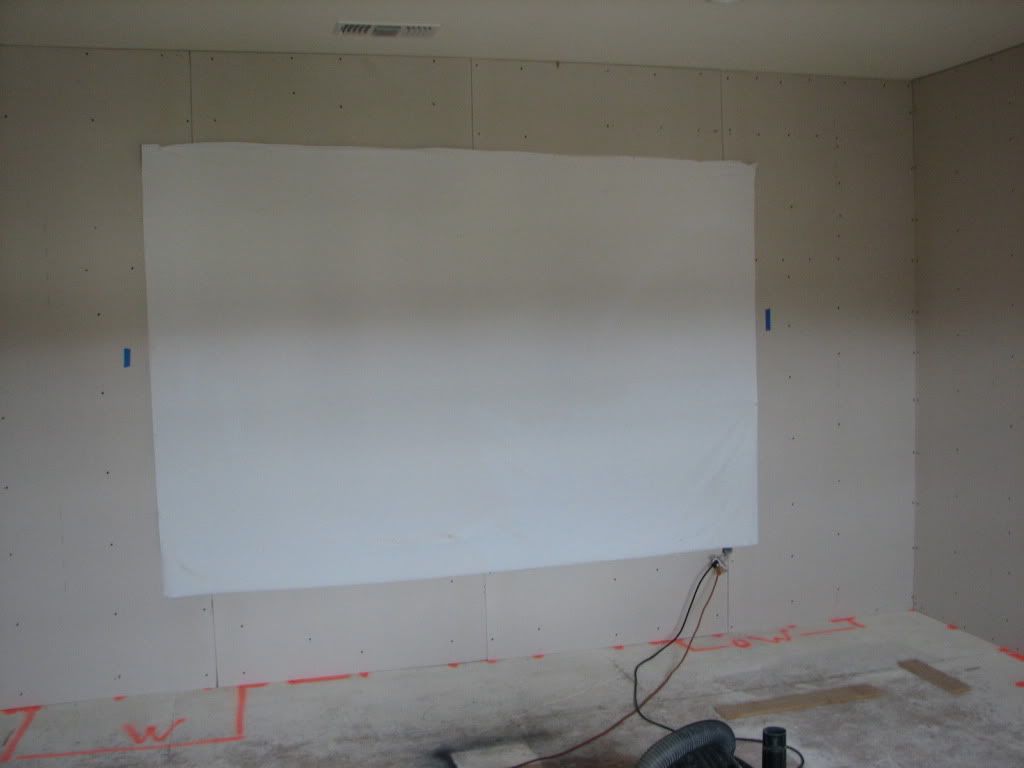 Lastly here is another awesome sketch of the other possibility. I struggle with this as it puts all the seating on the right side of the room and I'm not sure I like having an unsymmetrical space. I'm open to suggestions though and if the acoustics are better this way, the screen distance is better then I will entertain your thoughts.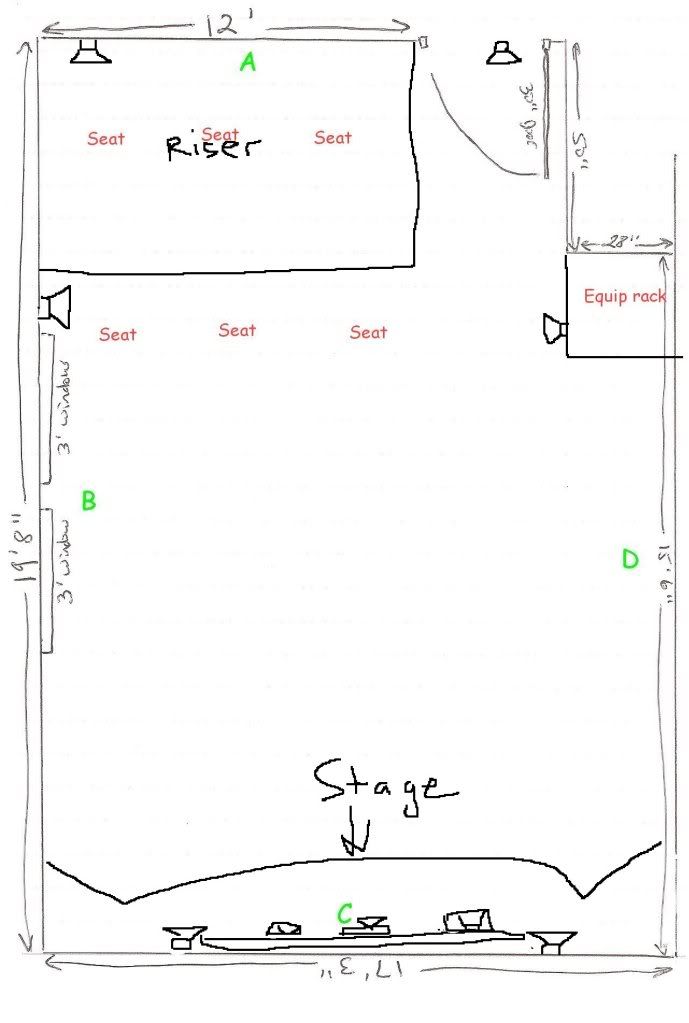 Thanks in advance!!!!!!!!!