·
RETIRED theater builder
LEMON of a room - time for some LEMONADE - Project Recap
VAChief bought a new house and he wanted a theater but the room had some issues.
screen wall?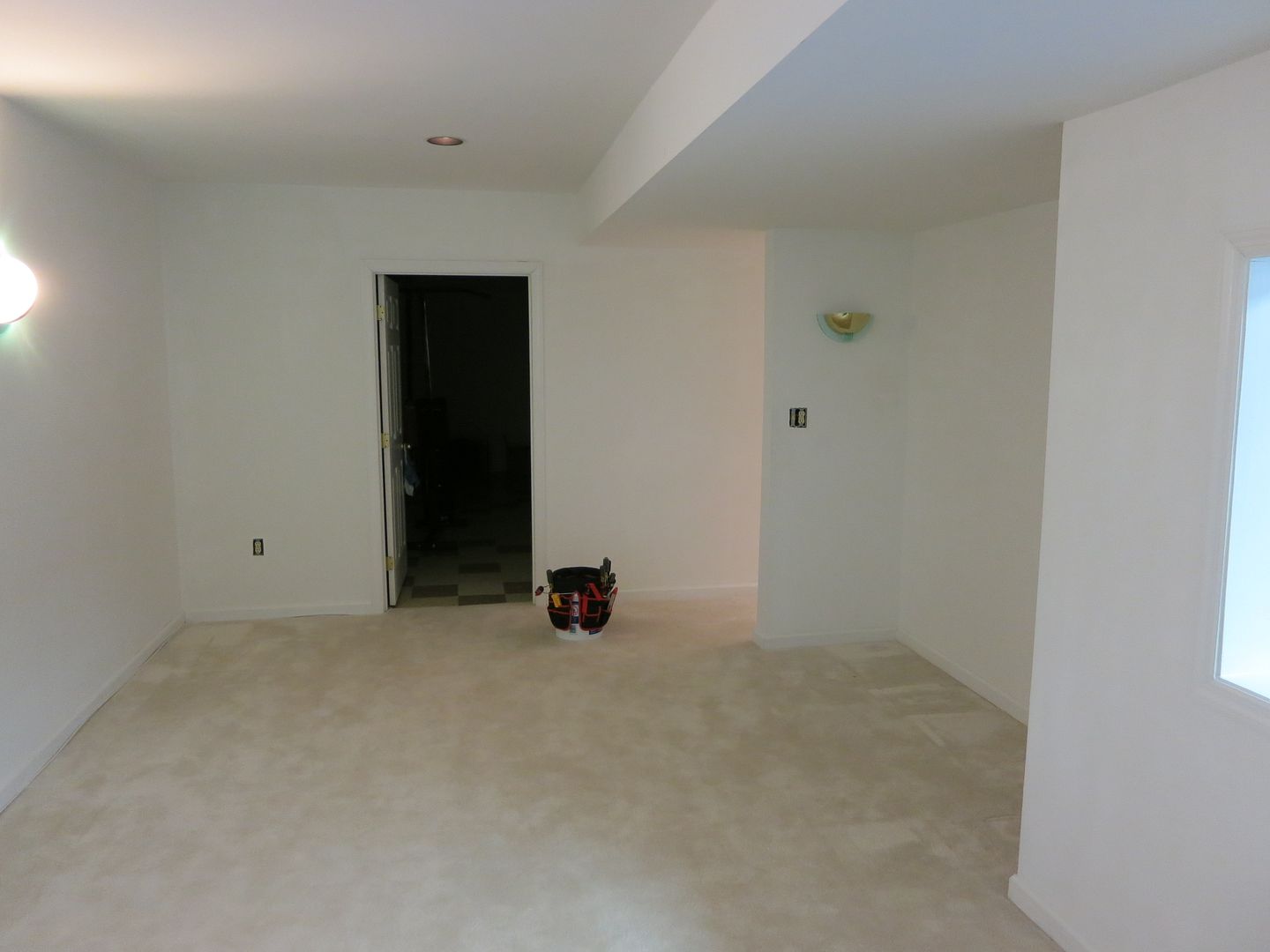 The rear, whats in the closet?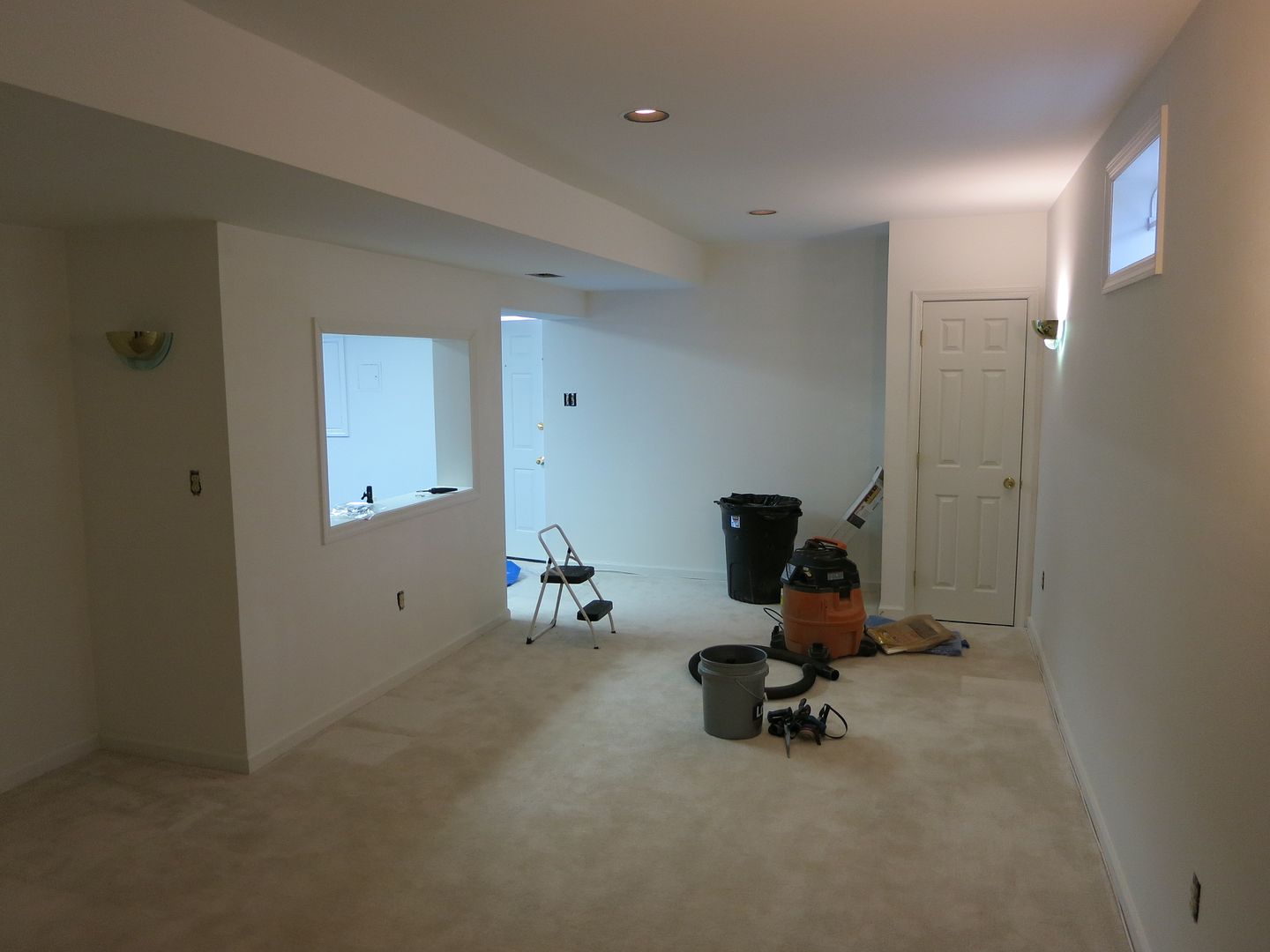 Oh NO!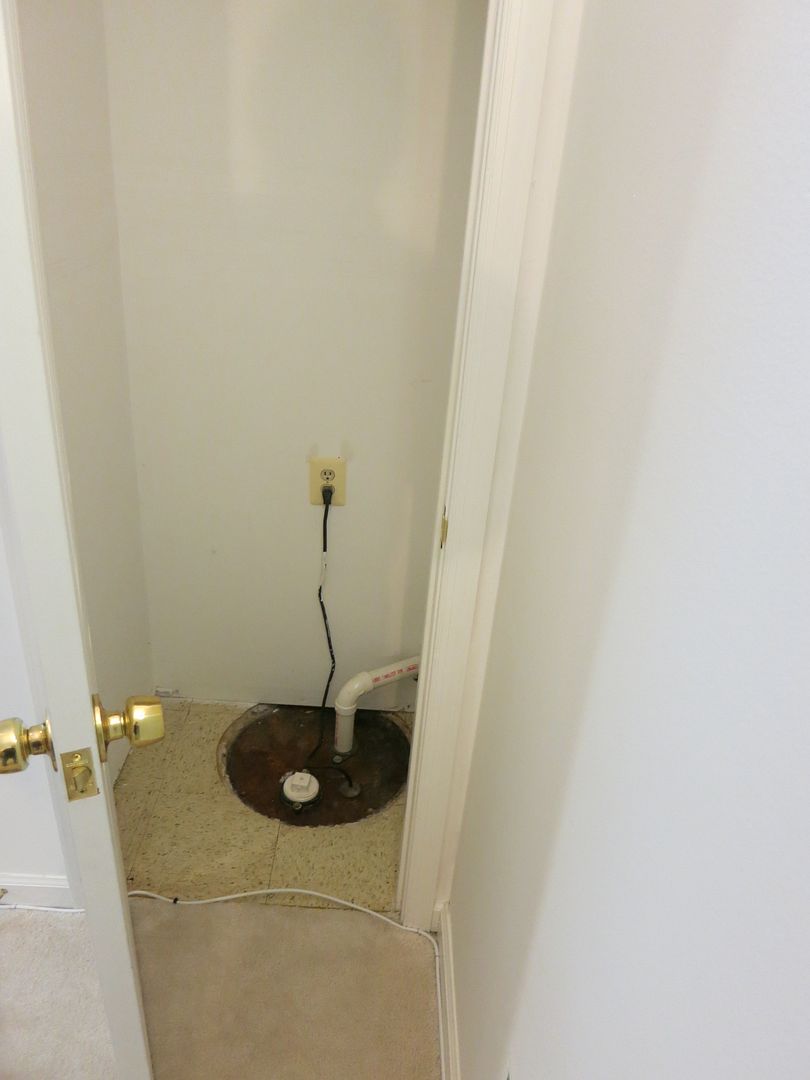 So we ripped it down to the studs and found two support poles that didn't line up at all with any other wall Surprise, Surprise After writing a check VAChief got it slimmed down to one pole. and we put up double drywall on clips and channel
But we still had the mother of all duct, plumbing and beam combinations to build around.
Next we created a fairly interesting wall treatment to divert your eyes away from the issues in the room And painted everything above the bottom of soffit black.
VAChief saw these wall panels in a photo and said He liked the look
After cutting and gluing a couple of thousand pieces of pine it was time to paint. We sprayed the grids.
Next the walls
We decided to go with a patchwork quilt of fabric panels all different random sizes, no two the same. We found a random stone paver pattern on line and traced shapes to scaled drawings of wall segments then blue taped them to the wall.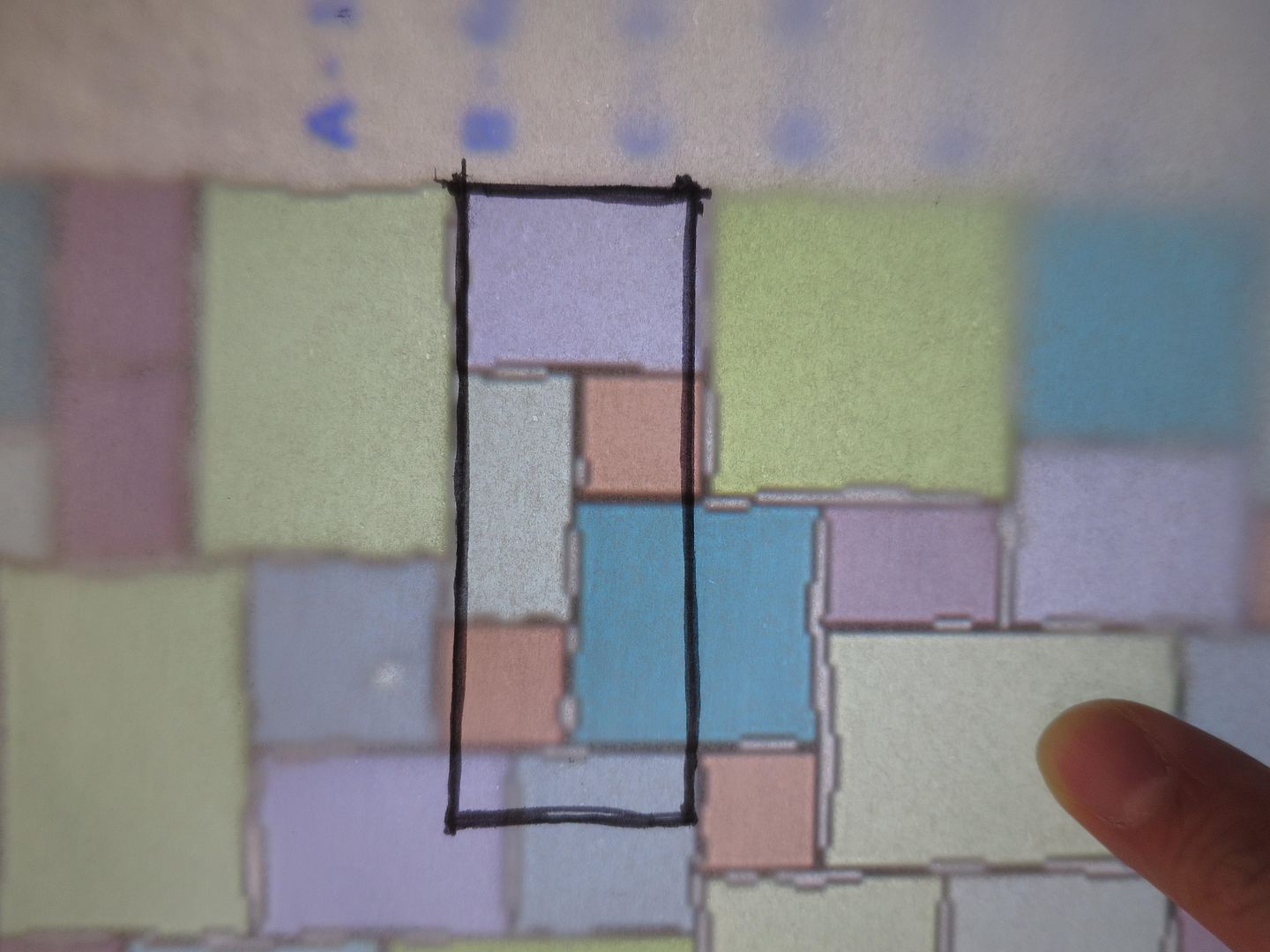 see the tape in this picture
I would pop in on Saturdays, VAChief devoted 100s of hours during the week and in the evenings. Now he is smiling: but he now realizes he picked a really agressive finishing plan and had to make over 130 unique fabric wall frames all attached with Velcro.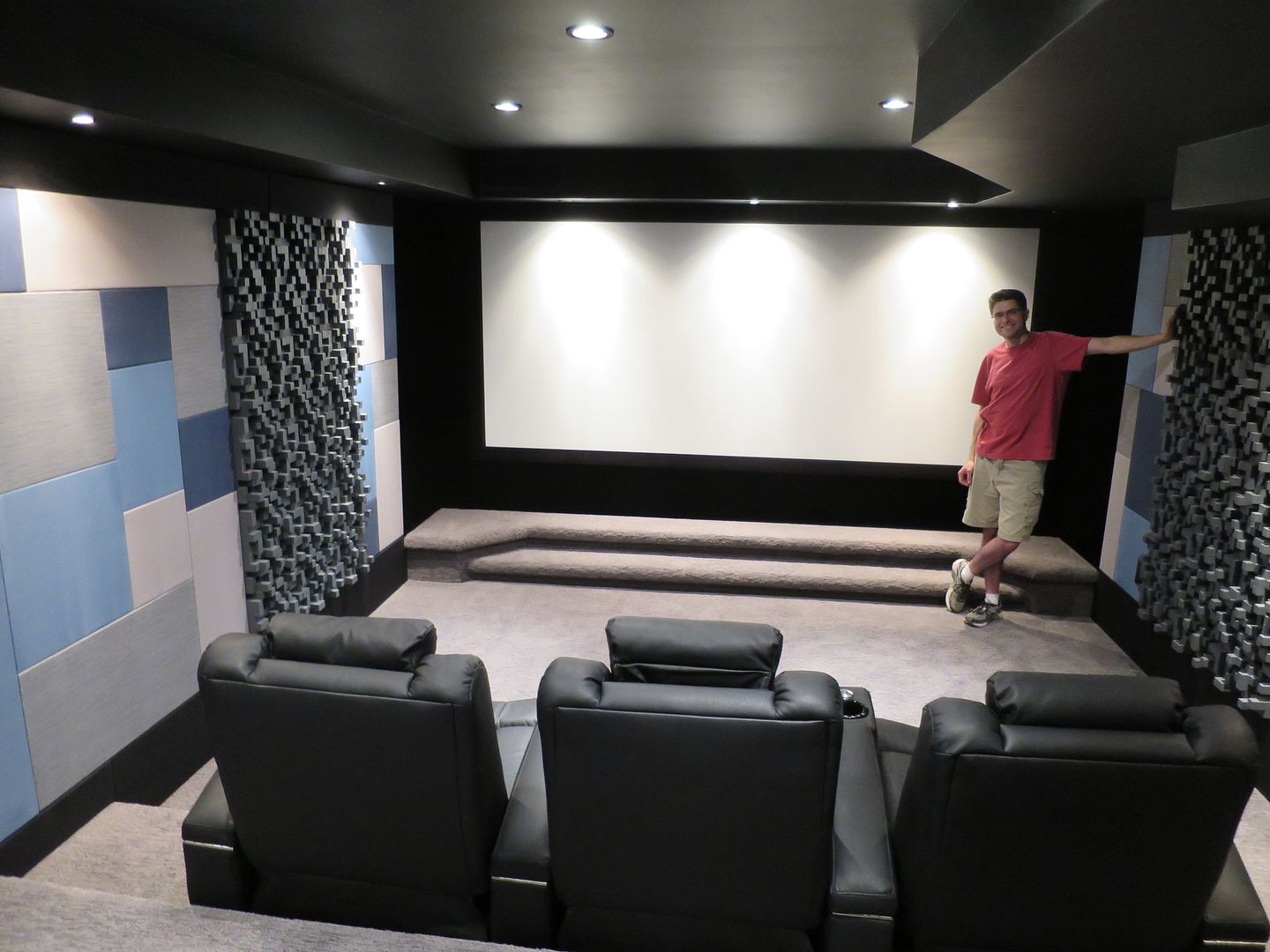 Time for a look around the finished product, What you don't see is SEOS 12 Tempests diy speakers, a couple of HSU subs behind the Falcon screen, Oppo Bluray Denon receiver. That is a Sony 40ES and a fixed lens combo, Thanks Mike Garret of AV science sales And Snickers1 (Rich) of Falcon Screens
back up battery for the back up sump under a trap door in the riser, we added a water alarm and it worked! had a pipe leak from the back up installation.
more pics: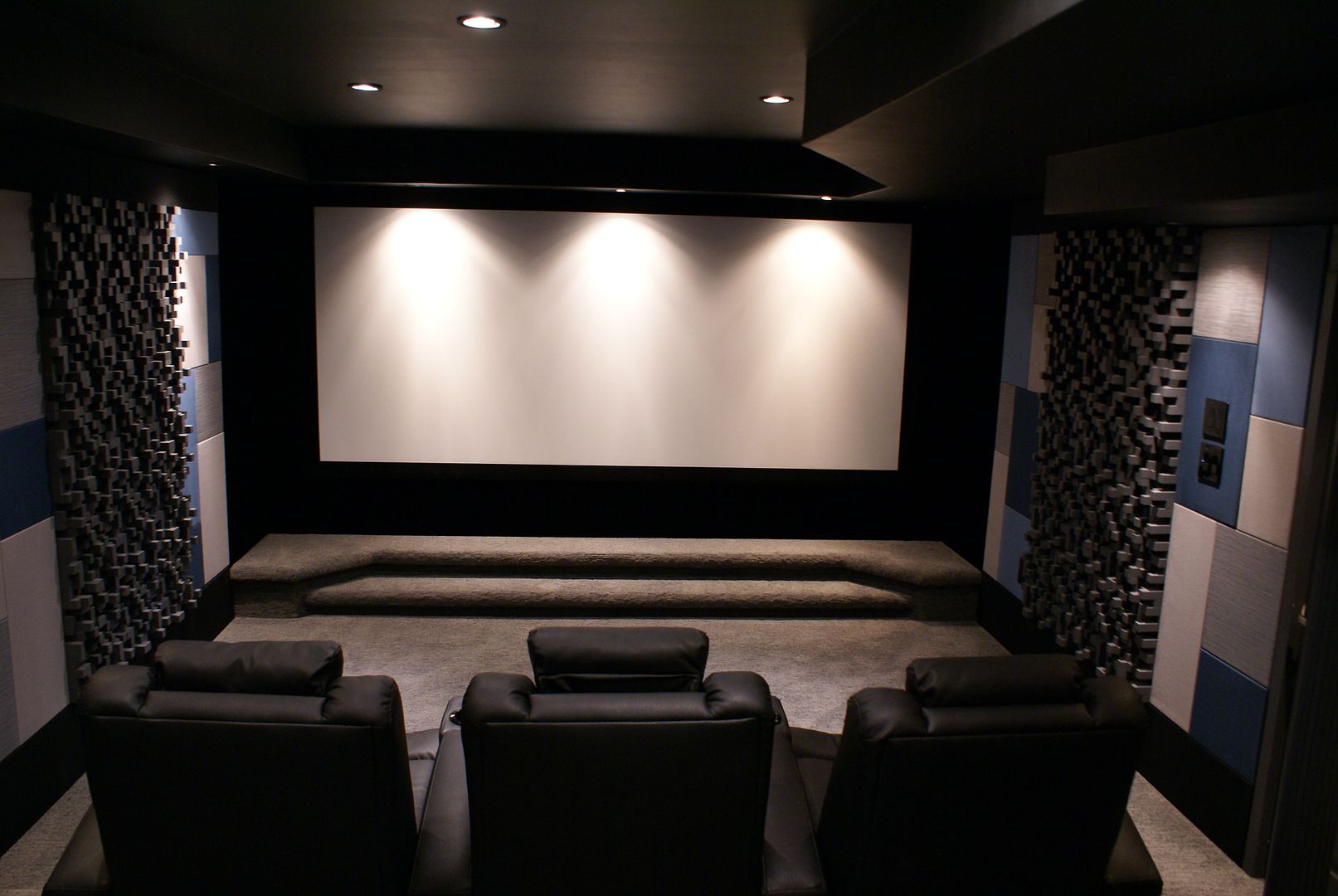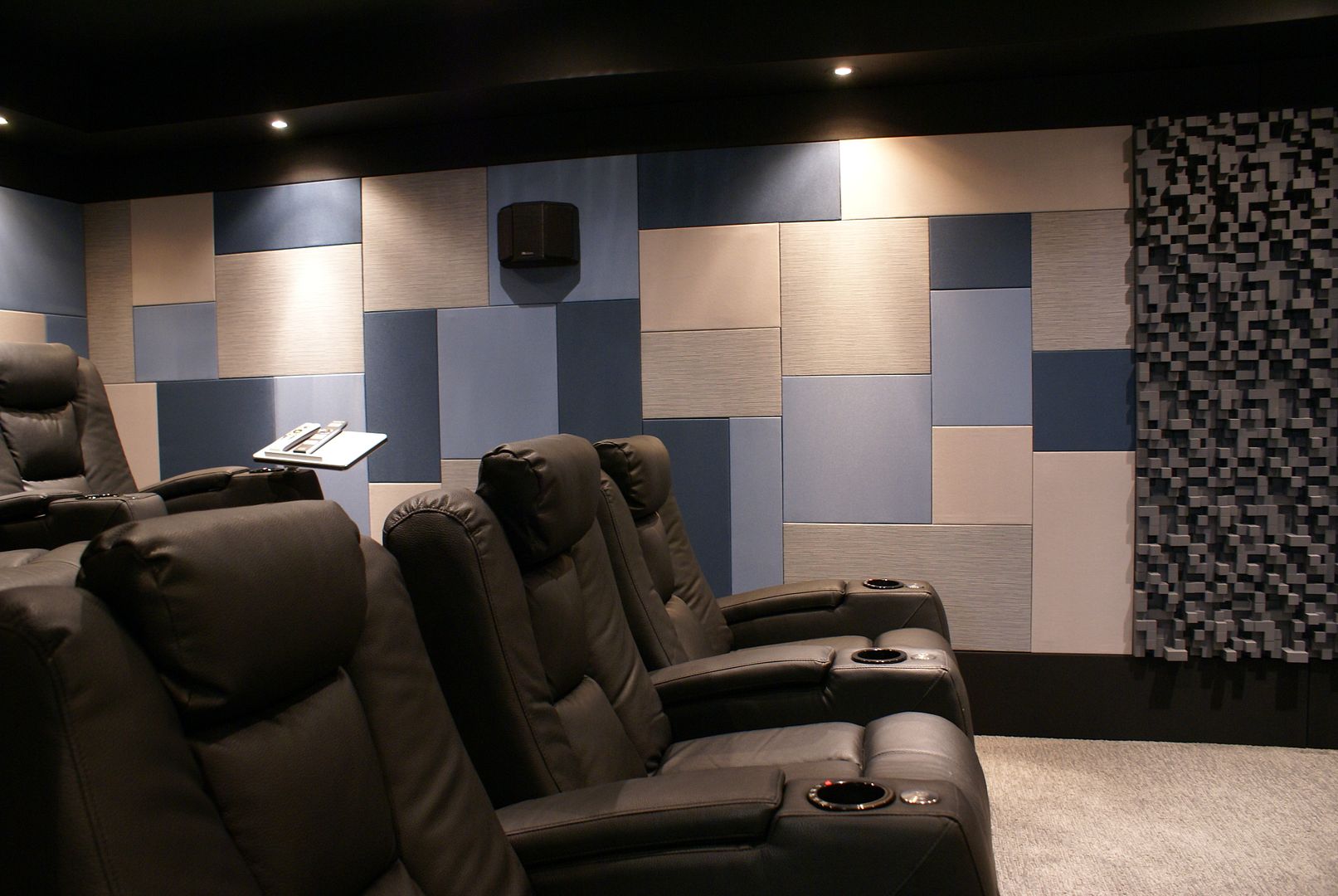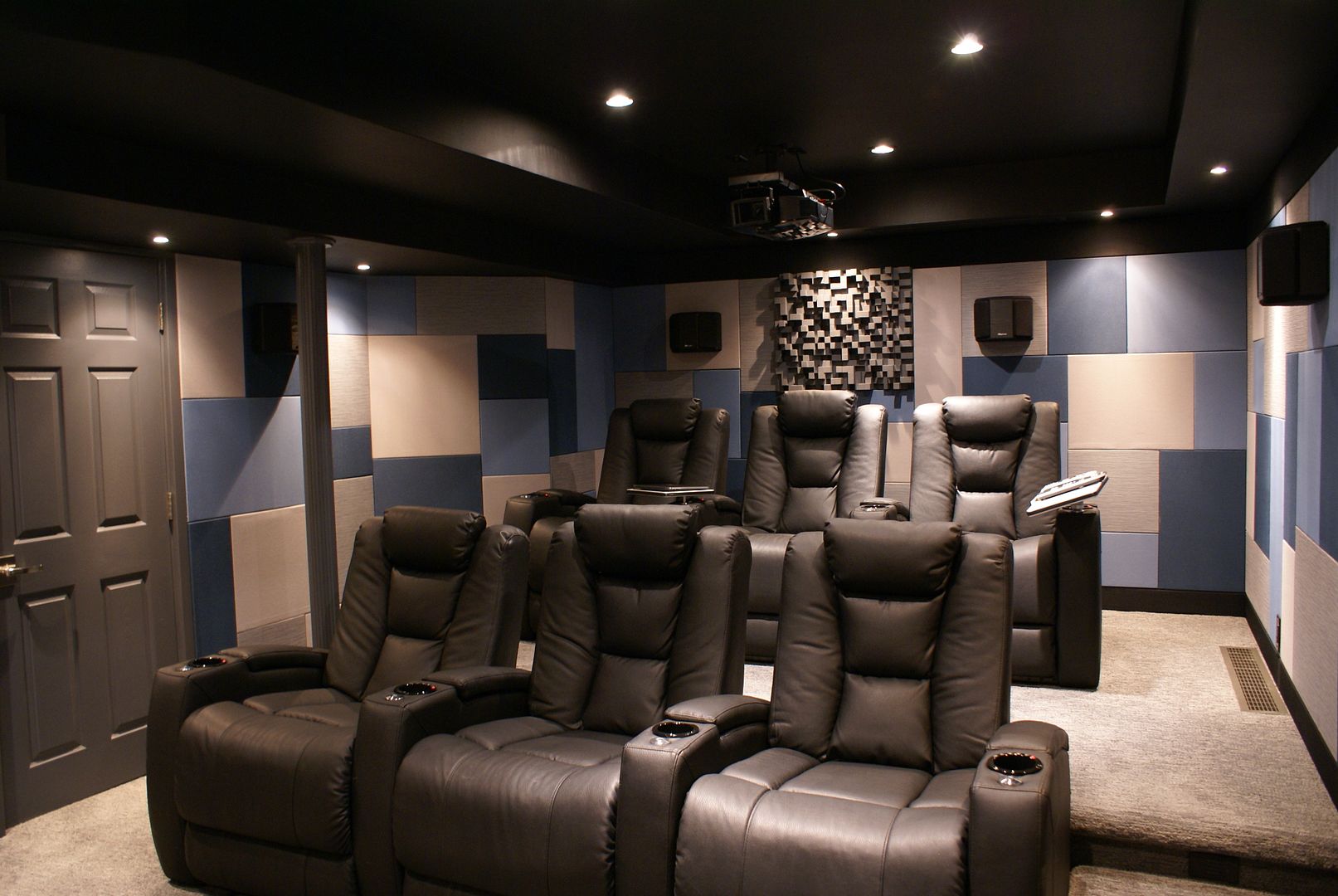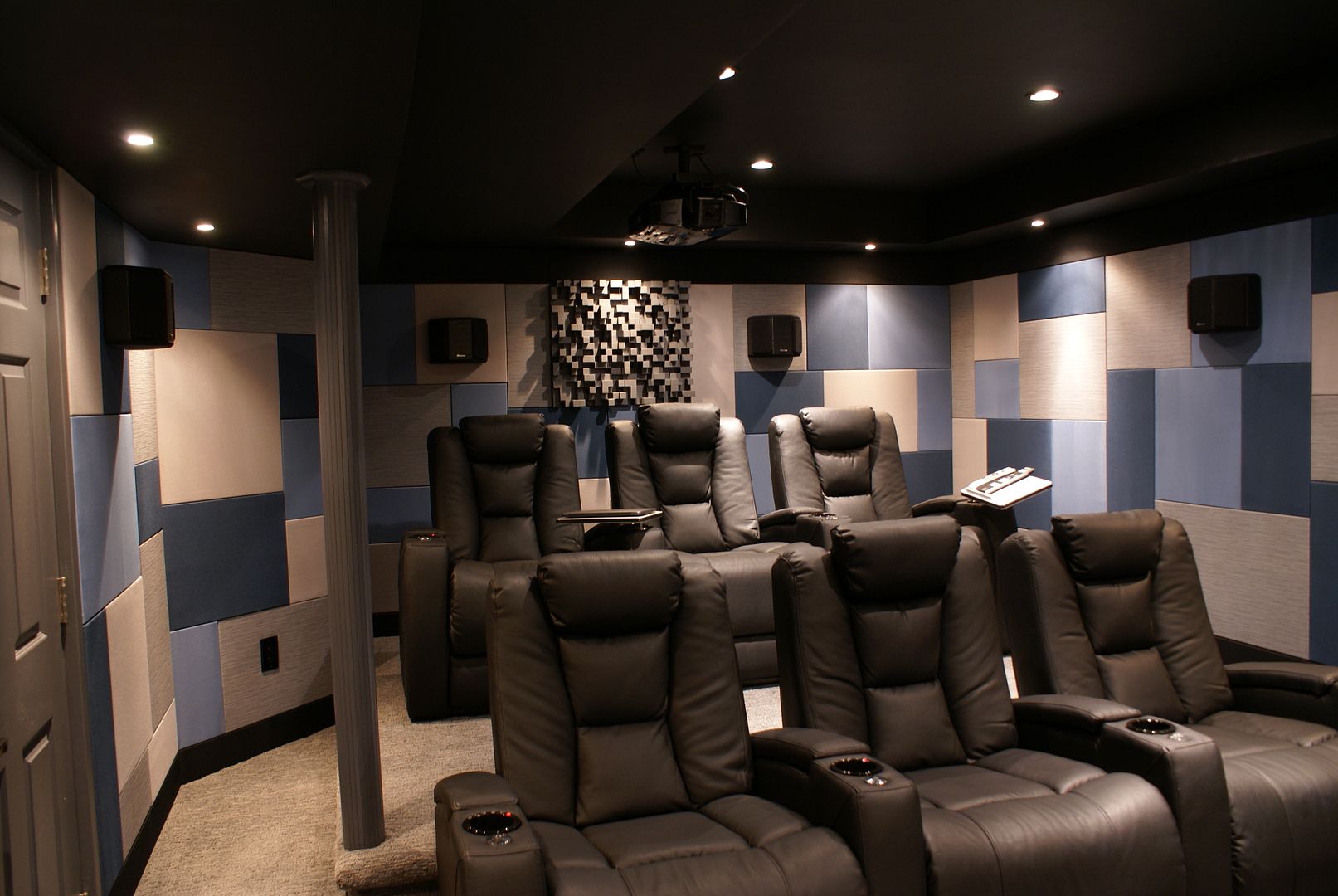 [