It's happy days here in the strawberry household! No longer will I have to worry about people staring at my neck, or reacting poorly to my semi-frequent 'Nam flashbacks, because they'll be too busy ogling over my new front stage! This was my first ever DIY build, and I wanted to share details and pics in order to help inspire and invite any other newcomers to do the same. I found a wealth of information in this sub-forum that helped me tremendously, and I want to do my part to give back what I can to this great community. Bottom line: if you're lurking here, wondering if the DIY route is for you, but you're intimidated or unsure- I hope this build thread can help get you off the fence. I guess what I'm trying to say is, don't worry: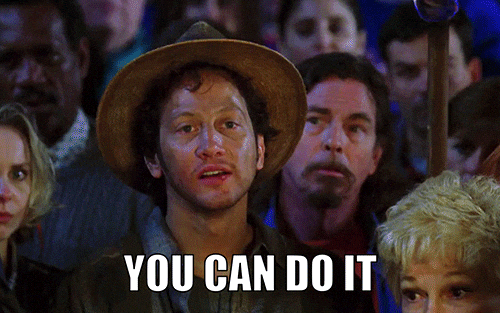 First a little background on me and my theater room:
I've long been a vehement videophile, which is understandable since I have a background in video/film work. I have a JVC RS500 that I keep calibrated and tuned to perfection. But, I've always tended to spend money and time improving my final image at the expense of my sound. I decided I wanted that to change in 2018. I came into the year with a little SVS SCS-02 package that I had used for mains/surrounds since around 2011. While they're pleasant enough, they just weren't giving me big enough sound to match my 115" screen. For bass, I have a pair of HSU VTF-15H's that I plan to ditch in favor of 18"s in Marty cabs eventually, but I wanted to start by upgrading my L/C/R, because I felt like they were holding me back more so than the subs.
My room is fairly large, at 20'x24', and around 3,800 cubic feet. It's a dedicated space with 100% light control, but it does split time between home theater duty and get-togethers for sporting events and such, where some lights need to be on in the room and people need to be up and around. For that reason, I have an ALR screen (Black Diamond 1.4) which rules out any notion of doing a baffle wall and putting speakers behind it. Thus, I needed to look at a traditional horizontal center channel that could go
below
the screen.
I came into the process wanting towers and a large center. I looked at and was intrigued by the Klipsch RP line and Emotiva's Airmotiv T2/C2. Somewhere along the way, while on the speaker sub-forum, I came across a post advocating for 1099's over ID or store brands. That ultimately led me here. I perused and looked at build threads, I looked on the DIYSG site, and I really started considering it. I read up on the benefits of the SEOS designs and constant directivity and of the high efficiency that Matt and Ryan and Jeff's designs all boasted. I looked at and considered 1099's, 1299's, F15's (which would just fit under my screen as a vertical center option)- and I went back and forth for a while. But what I really kept coming back to were the Titans.
I mean:
why go to the trouble of building if I was just going to want something bigger/better in a year or two?
Why f**k around? Who are half-measures for?
Panzies
, that's who!!! It was settled. I was going to buy and build the
Titans.
I just had one problem: the bottom of my screen is about 35" off the floor. Even if laid horizontal, the narrow/deep Titan cab was going to be too tall to fit under there. I was going to have the top of the waveguide poking up into the bottom of my image! The solution? Time to build a custom box!
I arrived at these dimensions to keep the outside volume at roughly the same 5.16 cubic footage as the stock Titan cabs while keeping the top of the waveguide from encroaching upon the bottom edge of my screen. I was all set. It was time to order these bad boys and
get to work!!!
(to be continued...)