Discussion Starter
·
#1
·
What are your favorite methods for importing DVD-RAM to your computer?
The simplest one is to navigate to the DVD_RTAV folder on the DVD-RAM, provided your computer DVD drive can read DVD-RAM discs of course, and copy the .VRO file to your hard drive. Some people even suggest renaming the .VRO file to .MPG so it can be more readily played and opened by authoring programs.
But there are other ways which some people might prefer for the various advantages they present.
Using VOB2MPG doesn't work because DVD-RAM recorded in DVD-VR mode don't have .VOBs like DVD-Video discs do. Too bad because not only is VOB2MPG dead easy, but it has the advantage of producing a separate .MPG file for every
title
on a DVD, which can be convenient for authoring a new DVD composed of a variety of titles from one or more source discs. Another advantage of this is that most DVD authoring software allows for a return to the menu after each
title
, rather than just playing through one after another as you have no choice to if you have a succession of
chapters
instead. But VOB2MPG doesn't do .VRO files, so it doesn't work with DVD-RAM recorded as DVD-VR.
Another favorite is TMPGEnc DVD Author, which does recognize DVD-VR on a DVD-RAM and allows you to import and save it on your computer's HDD, in the folder of your choice.
One particularly interesting feature I've noticed about TDA is that when you import and save DVDs with chapters, it saves each chapter as an individual .MPG. This is great if as mentioned above, you would like to author a DVD, for example a concert or episode video, in which not only do you have a play all option, but you can choose one
title
(e.g. a song, piece, an episode, etc.) but then have the DVD automatically return to the menu after each one, rather than playing on and on like
chapters
do.
When it comes to preserving the 16:9 widesceen aspect ratio of such a video on DVD-RAM, however, I've noticed two different behaviors. If you go ahead and author a DVD right away with TDA, the widescreen aspect ratio is preserved in the resulting DVD.
If, however, you simply play the .MPG files TDA saves to your computer, they play with a vertically squished image. Same for playing just the .VOB files TDA creates when it makes a DVD. This occurs in WinDVD and VLC.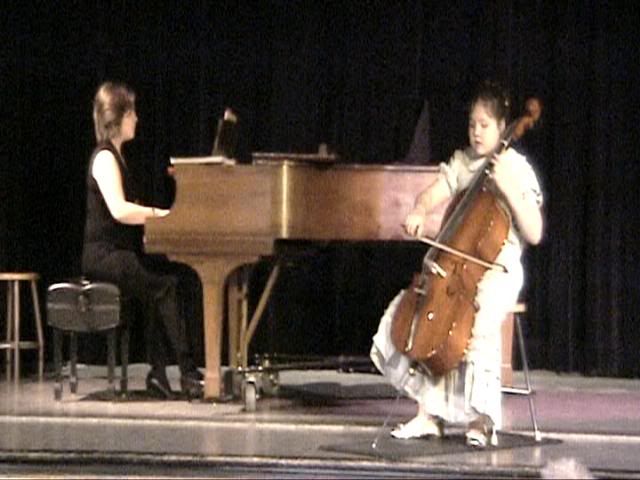 I've experienced this same behavior in Ulead DVD Movie Factory, Ulead DVD Workshop 2 (my favorite!), Ulead Video Studio and NeroVision. They can all import .VRO files from a DVD-VR on a DVD-RAM, but the file they save to the computer's HDD is vertically squished.
But what if you don't want to author a DVD right away? How can you import .MPG files you'd like to collect over time to eventually author a compilation DVD, but have these .MPG file retain the correct 16:9 aspect ratio? I've heard of people using IFO edit or VideoReDo, but I haven't tried those yet.
The only way I figured out to import .MPG files from a DVD-VR on a DVD-RAM and retain the correct 16:9 aspect ratio
without re-encoding
is with Womble Mpeg Video Wizard DVD. Here's how:
1. Import the .VRO file in the DVD_RTAV folder of your DVD-VR on DVD-RAM.
2. When you're ready to Export, click on the Monitor tab, then the Template button.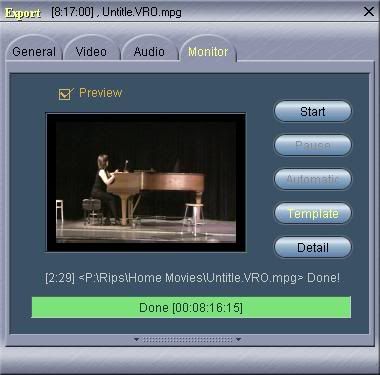 3. You won't be able to change any of the parameters, so click on Add New Template.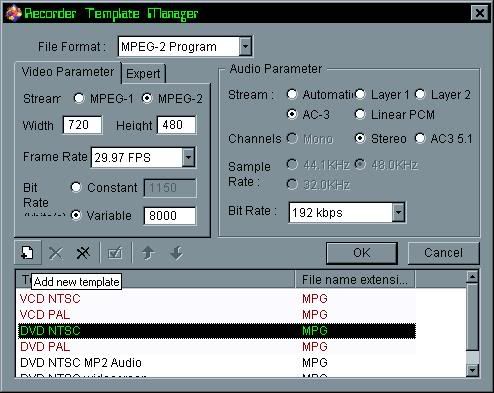 4. Name your new template "DVD NTSC widescreen" and select 16:9 for the PAR (Pixel Aspect Ratio) on the Expert tab.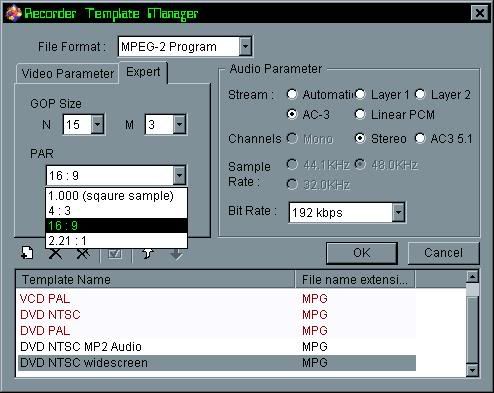 5. Back on the Monitor tab, if you click on Detail, the blue bars (rather than red) confirm that your file is
not
being re-encoded.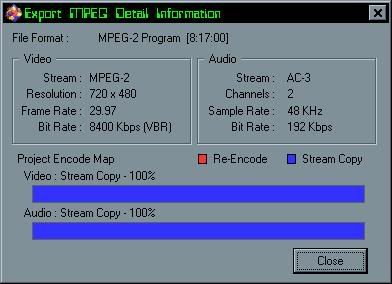 6. Click Start and the resulting .MPG file saved to your computer's HDD is a widescreen .MPG, ready for authoring in your favorite authoring program when you're ready.