Discussion Starter
•
#21
•
THURSDAY, APRIL 23
TRIVIA---famous tv chef Julia Child got her first culinary experience in World War II working as a research assistant for the OSS, the predecessor to the CIA, where she helped develop a shark repellent.
During World War II, Child was turned down by the Woman's Army Corps (WAC) because, at 6' 2", she was too tall. However, the OSS was glad to have her, and she began as a typist/research assistant to Gen. William J. "Wild Bill" Donovan, the head of the OSS. Child later joined the OSS Emergency Sea Rescue Experiment Section where she helped develop the shark repellent that repelled sharks from Allied servicemen and OSS explosives intended for the Nazis, "Child's solution was to experiment with cooking various concoctions as a shark repellent,,,[which] marked Child's first foray into the world of cooking ..."
Child was then sent to Ceylon and China where she met her future husband, OSS Officer Paul Child. She was awarded the Emblem of Meritorious Civilian Service as head of the Registry of the OSS Secretariat.
In 1948, Child worked for the US Information Agency in Paris and enrolled in the prestigious Le Cordon Bleu culinary school which led to her future as the popular tv chef.
OSS Intelligence Officer Julia Child (striped dress) with other OSS staffers during World War II.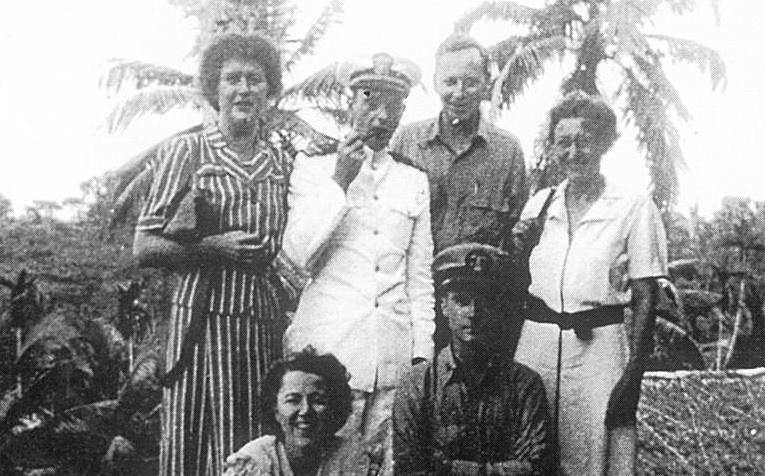 Child received a Peabody Award for THE FRENCH CHEF tv series.