Discussion Starter
·
#1
·
Got the Mal X in the mail the other day! Woo hoo! Time to build a fast and furious enclosure to get it into it's new home soon.
Here's the specs on the new enclosure.
- 8.0 cuft net (24" x 48" x 16" deep). 2-3 inches of clearance behind pole vent, and sized to fit behind my screenwall
- tri- 4" ported to 20hz (3 ports) or 16hz (2 ports), or sealed if I like the sound of that better.
- 3/4" ply construction
- baffle around edge of woofer doubled up on the inside
- stick construction bracing
- PL adhesive throughout
- black paint finish
- Woofer not tested prior to box construction - I'm hoping it'll work out just fine...
I did a lot of things differently from my last Tempest X2 build - just to try different things out. What's the fun in building the exact same enclosure? So, ply instead of MDF, round ports instead of slot, PL instead of titebond, stick bracing instead of window, etc.
Here's a shot of the progress so far, just before I put the face on today.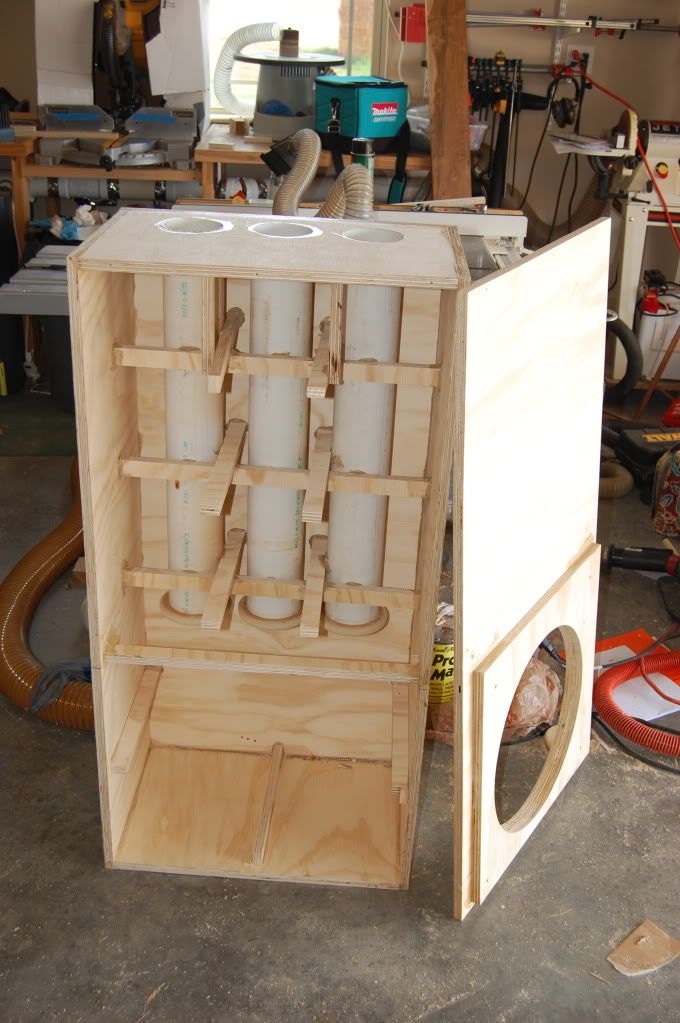 And a shot of the inside port flares - the only place I used MDF. Plywood is so much more palatable to work with! Even with a respirator, I would come in from the garage nearly having a fit from the dust previously!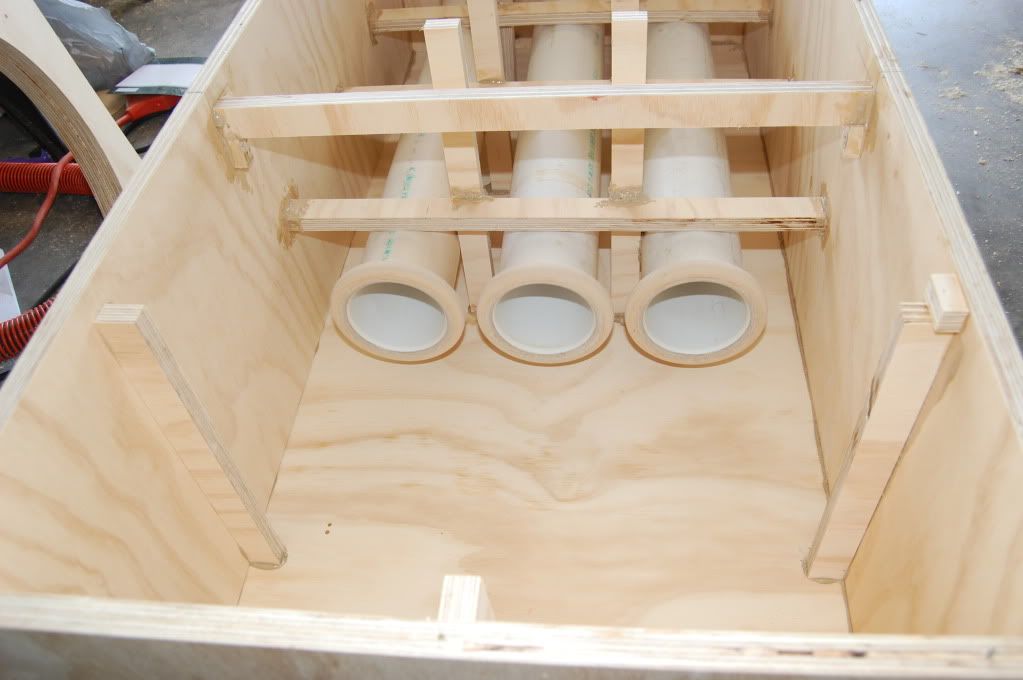 For a comparison, here's a picture of my Tempest build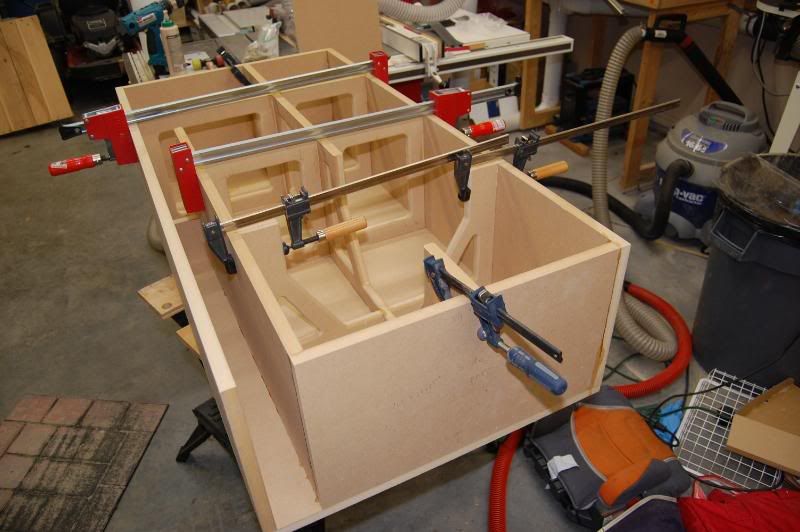 More to come as this progresses.
Best,
C.